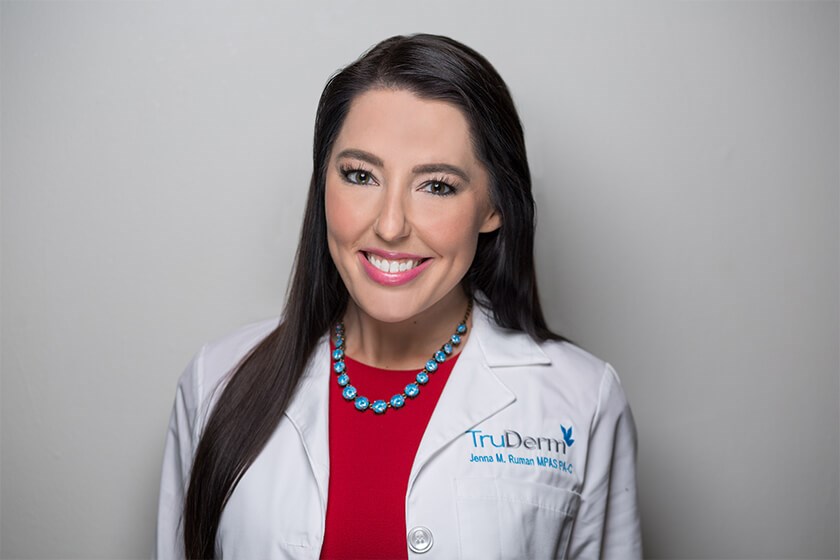 Jenna, TruDerm's lead Physician Assistant at Watters Creek, is certified by the National Commission on Certification of Physician Assistant Examiners and licensed by the Texas Medical Board. Practicing under the direction of TruDerm's lead physician Dr. Max Adler, Jenna practices a team-oriented approach to medicine. Ms. Ruman has been practicing dermatology for multiple years in DFW.
Jenna received her Bachelor of Science in Biology from The University of Dallas, before earning her Master's degree, Physician Assistant from Chatham University.
Licensed by the Texas State Board of Medical Examiners
Certified by the National Commission of Certification for Physician Assistants
American Red Cross, First Aid Certification
American Heart Association, Cardiopulmonary Resuscitation Certification.
Member, Society of Dermatology Physician Assistants
Member, Texas Academy of Physician Assistants
Member, American Academy of Physician Assistants.
A native Texan, Jenna is committed to working hand-in-hand with her patients to improve their health. When she's not caring for patients, Jenna can be found helping others through her volunteer work with Habitat for Humanity and Save the Children.