TruDerm, a growing medical and cosmetic dermatology practice offering skin care seven days a week, announces the opening of its second DFW facility in Plano, Texas at Legacy West. Located at 7700 Windrose Avenue in Suite G175, the new, 4,400-square-foot, retail-forward dermatology practice will offer medical and cosmetic procedures for patients of all ages.  
TruDerm's focus on quality and convenience makes it a unique concept in dermatology care. Staffed by Board Certified Dermatologist, Dr. Max Adler, and a team of seasoned skin care professionals, TruDerm's retail-forward approach with locations in premier retail centers offers scheduled appointments and walk-ins to ensure optimal convenience for its patients. Additionally, TruDerm offers a full suite of medical and cosmetic dermatology services in a state-of-the-art, spa-like atmosphere. The new Legacy West location hosts a Patient Concierge to provide the highest level of service with patient inquiries.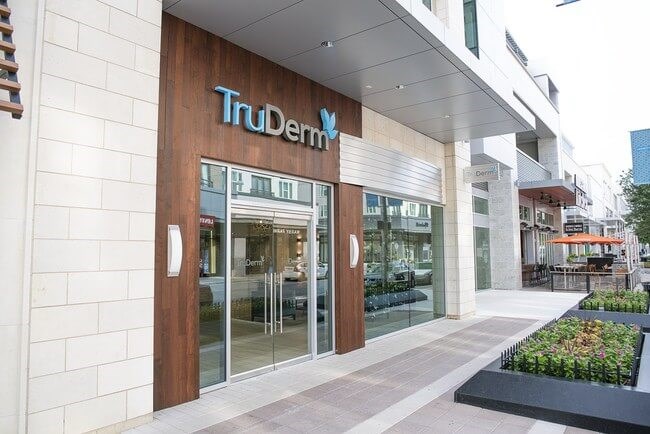 "You truly get the best of all worlds at TruDerm," stated TruDerm's Medical Director, Dr. Max Adler. "With both medical and cosmetic dermatology professionals on site, our patients can have the reassurance of both perspectives for the best possible care. I'm incredibly excited to lead TruDerm as Medical Director and offer comprehensive, quality care to help patients achieve the healthy, beautiful skin they deserve."
Dr. Max Adler is Board Certified in Dermatology and Pediatrics and specializes in a wide variety of skin conditions including acne, rosacea, eczema, psoriasis, moles, skin cancers and cysts, amongst many others. With more than 30 years of experience, Dr. Adler is renowned for his expertise in dermatology.
"TruDerm's expansion strategy is based on our commitment to delivering best-in-class medical and cosmetic dermatology care with convenient locations for today's on-demand consumers," said David Pyle, CEO of TruDerm. "TruDerm stays true to that commitment by offering appointments seven days a week and securing locations in coveted retail destinations such as Legacy West."
TruDerm joins Legacy West's family of premium tenants that includes Frontgate, Peloton, Tesla, Johnny Was, Toulouse, Tommy Bahama and Legacy Hall – the largest food hall in Texas.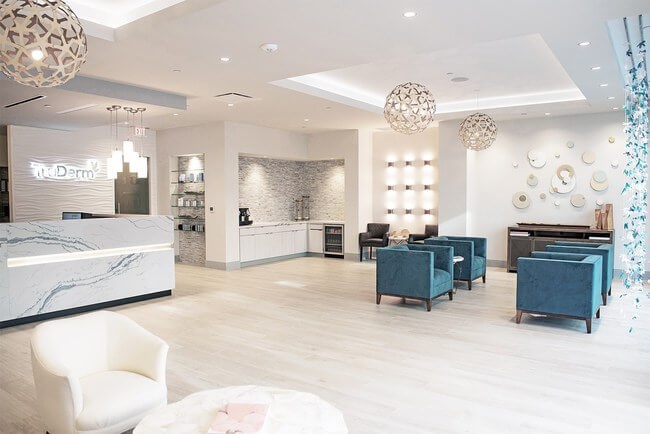 "The opening of TruDerm allows Legacy West to continue to provide unparalleled services, the highest quality products and the most pleasant experiences for our guests," said Fehmi Karahan, President and Chief Executive Officer of the Karahan Companies. "Our guests expect and deserve the very best, and TruDerm will deliver that with its services in dermatology."
TruDerm opened its first location at Watters Creek in Allen, Texas in February 2018. Services at both locations include treatment of medical skin conditions, cosmetic injectables, nonsurgical body shaping, laser treatments, facials and leading procedures for skin rejuvenation. For more information on the services and products available at TruDerm, or to schedule a complimentary consultation, call 972-635-3400 or visit truderm.com.
About TruDerm

TruDerm, True Dermatology LLC, is a growing multi-unit medical and cosmetic dermatology center, headquartered in Plano, Texas. As of July 2018, the company has locations at premier retail centers in Allen, TX – Watters Creek and Plano, TX – Legacy West, with expected growth throughout DFW and the US. Each TruDerm location offers a full suite of medical and cosmetic dermatology services, under the direction of Board Certified Dermatologist and Medical Director, Dr. Max Adler. The practice is dedicated to helping patients look, feel and be their best by achieving the beautiful and healthy skin they deserve. For additional information, please visit www.truderm.com, or follow @truderm on Instagram, Facebook or LinkedIn.
About Legacy West

Located in one of America's fastest growing, wealthy and most vibrant cities, Legacy West in Plano, Texas is the very best place to live, work, eat, play and shop. The $3.2-billion-dollar, 255-acre development boasts 415,000 dynamic square feet of open-air retail and restaurant space.  Additionally, it is also home to the North American headquarters of Toyota and FedEx Office as well as the regional headquarters for JP Morgan Chase and Liberty Mutual with more than 20,000 employees, making it one of the largest new job centers in the state. A 304-room Renaissance Dallas at Plano Legacy West hotel, two stunning, high-rise luxury living towers, more than 1,200 luxury apartments and 127 urban villas complete the project. At the helm of Legacy West is The Karahan Companies, a fully integrated real estate development, property management and investment firm that has been actively involved in Dallas-Fort Worth Real Estate since 1982.  Curating a premium blend of retailers and restaurants is Open Realty Advisors, a renowned real estate firm lauded for spearheading the retail growth of America's most innovative brands.