About Restylane Injections
Our Allen and Plano, TX dermatology offices performs a wide range of dermal filler injections to help correct signs of aging, including lost volume, wrinkles, and fine lines. Restylane is a popular brand of injectable dermal fillers since it treats many issues with specialized formulas for results that last. Restylane uses a synthetic version of the body's natural HA (hyaluronic acid) that provides your face with a softer, natural appearance that is fuller and more supple. A personal Restylane dermal filler plan can correct mild, moderate, or severe facial wrinkles and lines, in addition to adding fullness to the cheeks and or lips. TruDerm carries many Restylane injectables, including:
Restylane: Corrects facial folds and wrinkles
Restylane Defyne: Treats moderate to severe laugh lines and smile wrinkles
Restylane Lyft: Creates lift and volume in the mid-face
Restylane Refyne: Treats light to moderate laugh lines and smile wrinkles
Restylane Silk: Creates fullness in the lips and corrects vertical lines on the lips
Restylane dermal fillers are suitable for any person older than 21 years old who would like to refresh their overall appearance. Since Restylane has several formulas, your treatment plan will be personalized to meet your needs and concerns. Restylane may help you address initial signs of aging, such as fine facial lines, or if you would like to increase the fullness in your cheeks and lips. Restylane may also help to improve severe wrinkles, like frown lines, laugh lines, Crow's feet, marionette lines, nasolabial folds, and more. Certain Restylane treatments have local anesthetic (lidocaine) as an ingredient to make the treatment more comfortable. If you have any known allergies to lidocaine, you need to disclose this information to your provider during your initial consult to avoid a negative reaction.
Reviews
"Very professional and courteous staff. Clean facilities and an inviting waiting room. It's easy to make an appointment with them and follow up is timely. (No long wait times talking to an automated system)Would definitely recommend them to anyone."
- B. /
Google /
Dec 08, 2018
"Really good service, friendly team and well organized. I would recommend."
- S.P. /
Google /
Dec 08, 2018
"Great experience! Office staff is very nice, helpful and personalable. Dr. Adler as always is hilarious and very skilled at what he does. He's great at getting to to the source of the problem and correcting it quickly. I know I'm in good whenever I come here."
- K.H. /
Google /
Dec 08, 2018
"Loved my visit, easy in and out process, up to date tech. I felt comfortable talking to Jenna. Left extremely pleased, and look forward to my follow ups!"
- K.R. /
Google /
Dec 07, 2018
"Dr. Adler is the only dermatologist I trust. Before seeing him I had cystic acne that had gotten worse from a prescription that my previous dermatologist had ordered me and I was basically told to get over it, I then found Dr. Adler and he listened to my concerns and completely changed my acne regiment which cleared my skin up in a matter of months. I highly recommend seeing him."
- A.N. /
Google /
Dec 06, 2018
Previous
Next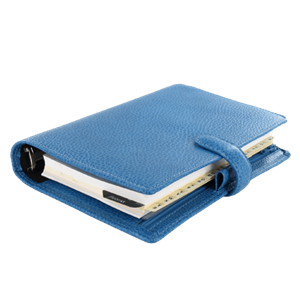 All Restylane treatments are performed in our TruDerm office. While several Restylane treatments contain the local anesthetic lidocaine, a numbing cream may be put on the treatment area for greater comfort, if desired. The filler is injected in the skin with a fine-gauge needle and then massaged so it reaches the selected areas. Several injections may be performed followed by a cold compress to reduce inflammation. Every Restylane filler is injected with the same technique, but with different areas treated based on your unique concerns and cosmetic goals.
Once your Restylane treatment is finished, you may resume your normal activities. Your recovery period will vary based on what you are having treated, so ask your injector about what you should expect. The treated areas may be slightly swollen and red but this typically subsides within a day. Bruising may occur in treated areas but this may be camouflaged with cosmetics. It's suggested that you avoid strenuous activity for a day and you should sleep with your head propped up for at least one night. Many patients will see visible changes right after the procedure, but it usually takes 1 – 2 weeks until optimum results develop. Restylane treatments may typically last around one year; however, this will vary based on the formula selected.
Soften Lines and Wrinkles
Revive your youth with a fast and effective cosmetic procedure. Restylane is a popular treatment at TruDerm, filling in wrinkles and fine lines or boosting fullness to give you a softer, radiant contour. Contact our Allen and Plano, TX offices to schedule a consultation with one of our injectors to learn more about the benefits of Restylane and other available procedures.