While gaunt, flat cheeks were popular in the 90s, classic beauty calls for full cheeks that help you appear youthful and healthy. From the award-winning Juvéderm collection of nonsurgical dermal fillers, Voluma is uniquely designed to give lift and contour to the mid-face for a younger look. At our Allen and Plano, TX offices, we offer facial filler injections of Voluma to correct a sunken mid-face that is hollow and flat due to age, genetics, or weight loss. Make an appointment to find out more about how Juvéderm Voluma nonsurgical treatments at TruDerm may refresh your overall appearance by increasing lift and contour.
Voluma is an HA (hyaluronic acid) dermal filler that is best for women and men who would like to add lift and fullness to their mid-face. Many people see a decrease in the fullness of the apples of their cheeks when they age or after they have dropped a large amount of weight. Other people may have been born with thin cheeks and therefore seek treatment with Voluma to enhance their face. Female patients who are nursing or pregnant should not get injectable treatments. Voluma by Juvéderm is approved by the FDA (Food and Drug Administration) for patients 21 and older. Each patient at TruDerm will undergo a consultation to decide if Voluma is a good filler for them considering their needs, goals, and medical history before a unique treatment plan is formed.
Reviews
"Very professional and courteous staff. Clean facilities and an inviting waiting room. It's easy to make an appointment with them and follow up is timely. (No long wait times talking to an automated system)Would definitely recommend them to anyone."
- B. /
Google /
Dec 08, 2018
"Really good service, friendly team and well organized. I would recommend."
- S.P. /
Google /
Dec 08, 2018
"Great experience! Office staff is very nice, helpful and personalable. Dr. Adler as always is hilarious and very skilled at what he does. He's great at getting to to the source of the problem and correcting it quickly. I know I'm in good whenever I come here."
- K.H. /
Google /
Dec 08, 2018
"Loved my visit, easy in and out process, up to date tech. I felt comfortable talking to Jenna. Left extremely pleased, and look forward to my follow ups!"
- K.R. /
Google /
Dec 07, 2018
"Dr. Adler is the only dermatologist I trust. Before seeing him I had cystic acne that had gotten worse from a prescription that my previous dermatologist had ordered me and I was basically told to get over it, I then found Dr. Adler and he listened to my concerns and completely changed my acne regiment which cleared my skin up in a matter of months. I highly recommend seeing him."
- A.N. /
Google /
Dec 06, 2018
Previous
Next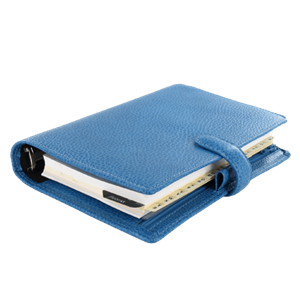 After your consultation with Dr. Adler or your TruDerm provider, a personalized treatment plan will be developed. From there, your procedure may be planned for your next appointment or completed that day, based on schedule availability. During your treatment, you can relax comfortably as the injections sites are gently cleansed to prepare for the Voluma injections. If desired, the injector may also use a local anesthetic to help make the treatment more comfortable. For accuracy, your injector will mark the injection sites before administering Voluma with a fine-gauge needle. After the filler is applied, you may have mild redness and swelling, but this typically subsides within a few days.
For many patients, the effects of Voluma injections can be seen right away and typically last for about 2 years. It's unusual to experience lasting or severe reactions from Voluma, but if you do have any concerns or a reaction, please contact TruDerm for more information. Ask your injector about how soon to make your next procedure to either increase or lengthen the effects of Juvéderm Voluma.
Youthful Contour and Lift
If you want more volume in your cheeks or lift in the middle of your face, find out more about Voluma injectable dermal fillers at TruDerm in Allen and Plano, TX. Schedule an appointment to meet with one of our providers for a skin assessment and a personal plan that may include Voluma, other Juvéderm injectable fillers, and laser skin procedures to promote a radiant complexion and youthful appearance.