Spider veins, also called telangiectasia, may be caused by genetics, obesity, hormonal changes, certain medications, blood clots, and some medical conditions. They are usually red, purple, or blue and may become easily visible through the skin as they grow in branching patterns on the face and legs. Our board-certified physicians offer sclerotherapy to reduce or eliminate the appearance of spider veins on the lower body, such as the calves and thighs. A minimally invasive treatment with no required recovery period, sclerotherapy can help you get an even skin tone that you can show off in short shorts. Schedule a consultation at TruDerm in Allen and Plano, TX to learn more about nonsurgical sclerotherapy as well as our other cosmetic and medical dermatology services.
Reviews
"I was so happy to see Dr. Adler was at TruDerm, love him! The office is beautiful and the staff is super friendly! I love the new space!!"
- B.M. /
Google /
Jan 20, 2019
"Helpful and very friendly. Highly recommend! Jenna is awesome! She has helped me since day one and I am very thankful for that."
- M.M. /
Google /
Jan 18, 2019
"To preface this; ditch your derm and come here. Dr.Adler and RN McAuley are so great! Meeting with them was a very informative and relaxing experience. Things that matter a lot to me are professionalism, cleanliness, organization, attention to detail, and efficiency. This practice embodies all of those things. In addition to that, the office is elegant and clean with very friendly reception and assistant staff; I am completely blown away by how awesome this practice is, and don't think I'd ever want to see anyone else."
- I.W. /
Yelp /
Jan 15, 2019
"Renee was helpful and informative. She help me choose better treatment options for optimal results. Right now I look like tomato ?? but hopefully results will pay off. I was expecting this tomato look with microneedleing treatment. I will follow up in a week ,with later skin improvement. Tomato look went down after 24 hrs as a been told.Day 3 after pricedure : I know that is too soon to see results, but I'm loving my skin !!! Looking smoother, pores are significantly smaller and face looks fresh. Thank you Renee ! You are awesome !"
- N.B. /
Google /
Jan 08, 2019
"Very helpful."
- C.W. /
Google /
Jan 06, 2019
Previous
Next
Sclerotherapy is best for patients who have small to medium blood vessels that are visible through the skin of their lower body. Typically, these spider veins are most prominent on the thighs and lower legs, so you may avoid wearing shorts, swimsuits, or other clothing that don't cover your spider veins. Sclerotherapy patients should be in good general health before their treatment to avoid complications or reactions. Patients should not be pregnant or have a history of blood clots.
While Sclerotherapy is considered the gold standard treatment for spider veins located on the thighs and legs, TruDerm also offers the latest laser technologies that can address veins that appear on the face. Our state-of-the-art Candela VBeam laser or IPL technology is an excellent treatment to diminish facial vessels and noticeable thin veins that often appear in delicate areas on the face.
For almost all patients that come to TruDerm wanting to diminish or rid their spider veins, we have options regardless of where they reside on the body.
Sclerotherapy can be performed in one of our treatment rooms quickly and without any anesthesia. The spider veins being treated will be identified and the skin will be sanitized with alcohol. A fine gauge needle will be inserted into the vein and the sclerosing solution will be injected. The needle will be removed and pressure will be applied to the injection site to stop any minor bleeding. This process will be repeated until all spider veins have been treated.
After sclerotherapy, you will be able to leave to resume all normal activities. You may notice some mild redness, bruising, or swelling in the treated areas, but this should subside naturally. Compression garments are recommended by our team to help blood circulation after your treatment for faster, better results. It may take some time for the sclerosing solution to work, but eventually the treated veins should shrink, turn white, and then fade or disappear. You may need two or more treatments to achieve optimal results, but most patients are pleased with their improvements after even one treatment.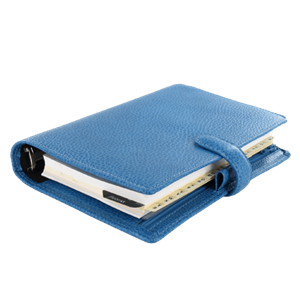 The branching spider veins on your face and body can be frustrating as they grow over time, so learn more about sclerotherapy at TruDerm in Allen and Plano, TX to eliminate the problem. One of our talented providers can help you create a custom treatment plan with sclerotherapy and other cosmetic dermatology services that will help you look and feel your best.
Related Procedures