Using the highest quality in chemical peel solutions, our office provides patients with several choices for a personalized chemical treatment for more radiant skin. In our Allen, TX office, our providers work to solve skin abnormalities like scars, fine lines, wrinkles, rough patches, hyperpigmentation problems, and more. A chemical peel is a rejuvenating facial treatment that removes dead or damaged skin cells by applying a specific dermal solution to the skin. Once the solution is set, the uppermost layer of skin begins to peel. Your skin will then undergo a natural repairing process that will reveal a smoother, clearer complexion. If you want to improve the overall look of your skin, call TruDerm in Allen, TX to schedule a private consultation with one of our aestheticians.
Variations of Chemical Peels
At TruDerm, we understand that everyone has a different skin type, which is why we offer light, medium, and deep chemical peels to meet the needs of our patient's skin concerns.
Light peels: A light peel is a great treatment option for those with minor skin concerns or for those who are receiving a chemical peel for the first time. It is so gentle and easy that it can be performed during your lunch hour. This level of peel will remove the outer skin layer (the epidermis), giving your face a more radiant appearance and smoother texture. We typically recommend that you receive a light chemical peel about once a month for continued results.
Medium-depth peels: This level of peel reaches further into the skin, and patients usually decide to have this strength of facial treatment during an extended weekend. You may also need to prepare yourself for increased discomfort during and up to one hour following the peel. Medium-depth peels are designed for patients who have heavier damage to their skin, including deeper lines and darker pigmentation problems.
Deep peels: The strongest of the three levels of peels is the deep chemical peel, and it does require the lengthiest recovery time. This is an aggressive procedure that can leave your face itchy, peeling, and swollen for 2 - 3 weeks. Patients who get a deep chemical peel generally have dark spots, sun damage, and/or prominent acne scars. Since this level of chemical peel is usually less pleasant to receive without a numbing agent, we typically apply a local anesthetic to make our patients more comfortable.
Patients with lighter skin tones are generally ideal candidates for a chemical peel but during your initial consult, we will evaluate your skin to determine if you are a good candidate. We will also ask about your medical history before choosing a chemical peel for best results. Ideal candidates usually have visible concerns on their skin, including rough patches, acne scars, discoloration, flaky skin, fine lines, sun spots, and more. Based on the tone of your skin, we may recommend varying strengths of peels to address your unique concerns.
Reviews
"Kim is extremely talented and also very kind. She takes the time to listen and understand your concerns. I highly recommend her for any of your dermatology/cosmetic needs! ??"
- C.B. /
Facebook /
Mar 28, 2018
"Best experience!! The staff is so kind and professional. Renée was my facialist and did an amazing job making my skin look beautiful. I'm so very comfortable with her because of her professionalism and experience not to mention how nice she is. Kim did my Botox on another day and I couldn't be happier. She listened to my concerns and addressed them perfectly. So very happy with the knowledge and professionalism that TruDurm offers!"
- S.C. /
Google /
Mar 27, 2018
"This is such a wonderful dermatology office. It truly feels like a spa. I especially enjoyed working with Renee. She has a very caring way and offers lots of detail."
- D.V. /
Facebook /
Mar 27, 2018
"Amazing! This dermatology office was so responsive to what I felt like was an urgent matter. It's sometimes so difficult to hear back from doctor offices or get in for a last minute appointment. However, this office went above and beyond to help treat me. The PA Jenna and her MA were so nice and informative about everything. I would highly recommend this place and so glad I found it!!"
- O.F. /
Google /
Mar 27, 2018
"Amazing!! I am so happy I found this dermatology office. They were so responsive to my last minute appointment request and I was just so happy they could get me in. I usually sometimes never hear back from doctor offices, but this office got back to me right away and even booked me for an appointment the next day! The staff was so sweet and made me feel welcome. I love how clean the office is, and I truly felt like I was receiving very personalized care here. I would highly recommend and will definitely be coming back here!"
- O.F. /
Facebook /
Mar 26, 2018
Previous
Next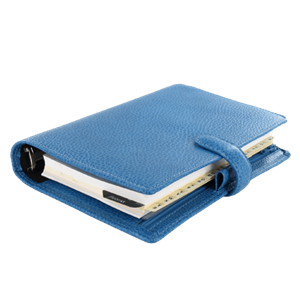 Plan Your Procedure
Procedure Recovery Location

Out-Patient
Contact Us
During your appointment, we will have you lay face up in one of our luxurious treatment chairs so you can be as comfortable as possible while we administer your peel. A team member will ensure the skin is cleaned prior to applying the personalized solution to your face and or neck. We will then spread the solution on the skin and allow it to work for the designated amount of time that was determined during your initial consult. Next, we will gently remove the peel from your skin and apply a neutralizing agent to ease any discomfort.
Based on the strength of the chemical peel you receive, you should expect the treated area to peel and itch for several days or weeks. We will go over ways to treat your skin after your procedure. Please note that no matter how badly your skin itches throughout the recovery process, it's not healthy to scratch or peel your skin. Forcibly pulling off any skin could cause facial scarring.
If this is your first time receiving a professional skin care treatment, don't worry! Our professionals at TruDerm can help you determine the best option for your needs. Your freshly revived skin will respond by looking beautifully bright and touchably smooth. Contact our helpful patient coordinator at our office to make an appointment for your skin consultation today for a professional chemical peel.