If skin rejuvenation treatments, such as facials and microdermabrasion, are not helping you receive the outcome that you desire, but you are not interested in more invasive procedures, you may be a candidate for dermaplaning. This is a skin rejuvenation and facial treatment that smooths the skin by stripping away dead skin cells and the layer of fine vellus facial hair for a radiant, youthful complexion. Sometimes referred to as dermablading, this treatment is completed with a careful scraping technique by a surgical scalpel. Practitioner Dr. Max Adler is proud to offer dermaplaning treatments at TruDerm in Allen, TX. Dermaplaning is popular these days because it is minimally invasive and able to provide healthy-looking, smoother skin.
Reviews
"Kim is extremely talented and also very kind. She takes the time to listen and understand your concerns. I highly recommend her for any of your dermatology/cosmetic needs! ??"
- C.B. /
Facebook /
Mar 28, 2018
"Best experience!! The staff is so kind and professional. Renée was my facialist and did an amazing job making my skin look beautiful. I'm so very comfortable with her because of her professionalism and experience not to mention how nice she is. Kim did my Botox on another day and I couldn't be happier. She listened to my concerns and addressed them perfectly. So very happy with the knowledge and professionalism that TruDurm offers!"
- S.C. /
Google /
Mar 27, 2018
"This is such a wonderful dermatology office. It truly feels like a spa. I especially enjoyed working with Renee. She has a very caring way and offers lots of detail."
- D.V. /
Facebook /
Mar 27, 2018
"Amazing! This dermatology office was so responsive to what I felt like was an urgent matter. It's sometimes so difficult to hear back from doctor offices or get in for a last minute appointment. However, this office went above and beyond to help treat me. The PA Jenna and her MA were so nice and informative about everything. I would highly recommend this place and so glad I found it!!"
- O.F. /
Google /
Mar 27, 2018
"Amazing!! I am so happy I found this dermatology office. They were so responsive to my last minute appointment request and I was just so happy they could get me in. I usually sometimes never hear back from doctor offices, but this office got back to me right away and even booked me for an appointment the next day! The staff was so sweet and made me feel welcome. I love how clean the office is, and I truly felt like I was receiving very personalized care here. I would highly recommend and will definitely be coming back here!"
- O.F. /
Facebook /
Mar 26, 2018
Previous
Next
Dermaplaning is is a safe and effective solution for many skin types. Individuals with severe acne may not be suited for this procedure. Ideal candidates for this procedure:
Are searching for something other than microdermabrasion and chemical peels
Suffer from rosacea
Have an abundance of fine facial hair
Have skin that is highly sensitive
Have uneven skin pigment
Dermaplaning procedures are performed on an outpatient basis, in our office. While you relax in our procedure room, a topical anesthetic or numbing cream will be smoothed over the the skin that will be treated. Next the skin will be cleaned and the technician will begin to carefully scrape the skin's surface with the blade. The technician will skim the treatment area repeatedly until the face has been treated in entirety. The length of time needed will depend upon whether a small portion, or the full face will be treated. At a consultation beforehand, Dr. Adler will explain the process of the dermaplaning procedure to you.
Following your dermaplaning session, your face may appear red and slightly swollen. This is a normal reaction and will fade in the coming days. It's not uncommon for some scabbing to occur as the skin heals. However, it's important not to scratch the face or use ointments to speed the healing process. The face typically only needs a couple of days to feel and look rejuvenated. Patients will need to avoid prolonged sun exposure as your face will be sensitive in the days and weeks following your procedure. To help you care for your rejuvenated skin, our team will outline an improved skincare regimen with you, this will include a daily application of sunscreen.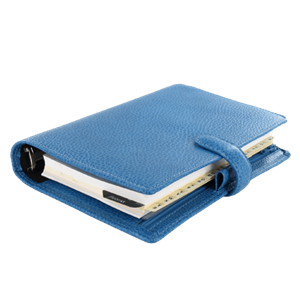 TruDerm offers superior, excellent aesthetic care to patients of the Allen, TX area. Using advanced techniques, innovative technology, and the most state-of-the-art equipment in the cosmetic industry, our team offers optimal results in a minimally invasive way. Dermaplaning is an exciting aesthetic treatment found to soften and smooth your skin revealing your natural beauty. For more information about dermaplaning or to schedule your consultation, call our office today.