If you run your hands over your face, does your skin feel soft and smooth or rough like sand paper? The top layer of skin may be cluttered with dead skin cells that are making your complexion dull and uneven. At TruDerm in Allen, TX, we offer cosmetic and medical dermatology services like noninvasive skin resurfacing with microdermabrasion. Fast and effective, microdermabrasion treatments remove the outer layer of dead skin cells so your complexion is brighter and healthier. Microdermabrasion can be used alone or with another cosmetic treatment, like a dermal filler or chemical peel, for more dramatic improvements. During your consultation, your provider will create a unique treatment plan for your specific skin concerns and cosmetic goals.
Reviews
"Kim is extremely talented and also very kind. She takes the time to listen and understand your concerns. I highly recommend her for any of your dermatology/cosmetic needs! ??"
- C.B. /
Facebook /
Mar 28, 2018
"Best experience!! The staff is so kind and professional. Renée was my facialist and did an amazing job making my skin look beautiful. I'm so very comfortable with her because of her professionalism and experience not to mention how nice she is. Kim did my Botox on another day and I couldn't be happier. She listened to my concerns and addressed them perfectly. So very happy with the knowledge and professionalism that TruDurm offers!"
- S.C. /
Google /
Mar 27, 2018
"This is such a wonderful dermatology office. It truly feels like a spa. I especially enjoyed working with Renee. She has a very caring way and offers lots of detail."
- D.V. /
Facebook /
Mar 27, 2018
"Amazing! This dermatology office was so responsive to what I felt like was an urgent matter. It's sometimes so difficult to hear back from doctor offices or get in for a last minute appointment. However, this office went above and beyond to help treat me. The PA Jenna and her MA were so nice and informative about everything. I would highly recommend this place and so glad I found it!!"
- O.F. /
Google /
Mar 27, 2018
"Amazing!! I am so happy I found this dermatology office. They were so responsive to my last minute appointment request and I was just so happy they could get me in. I usually sometimes never hear back from doctor offices, but this office got back to me right away and even booked me for an appointment the next day! The staff was so sweet and made me feel welcome. I love how clean the office is, and I truly felt like I was receiving very personalized care here. I would highly recommend and will definitely be coming back here!"
- O.F. /
Facebook /
Mar 26, 2018
Previous
Next
Microdermabrasion treatments can improve the appearance of surface skin blemishes including fine lines, uneven skin texture, dull skin tone, sun damage, scars, and clogged pores. It is safe for all skin tone and types that need healthier, clearer skin. Microdermabrasion is most often used on the face, but it can also benefit the skin on your neck, chest, and hands. Microdermabrasion should not be performed on skin that has an open wound or if you have a chronic condition, like acne or rosacea.
Microdermabrasion treatments are performed in our office after a thorough consultation to determine what services will provide your best results. For the treatment, you will relax in a comfortable chair as your technician cleans and prepares your skin. The microdermabrasion handpiece will be passed over your skin as the tool both polishes the skin and vacuums the crystals and dead skin. While the treatment feels odd on the skin, it should not be painful, so you should not need a numbing cream or local anesthesia. The technician will apply the treatment evenly over the chosen areas, with more care and sensitivity around the eyes. Once the microdermabrasion treatment is complete, the skin will be lightly cleansed to remove any residue before a protective moisturizer, selected for your skin type with sun protection, is applied.
After a microdermabrasion treatment, you can resume all your normal activities as long as you wear sunscreen or another form of sun protection. Your skin should feel smoother and your skin tone should be brighter and more even. To maintain your results, we typically recommend getting microdermabrasion treatments every 4 – 6 weeks. Many patients notice that after microdermabrasion treatments, their home skin care products, especially lotions and creams, absorb more easily into their skin for better results.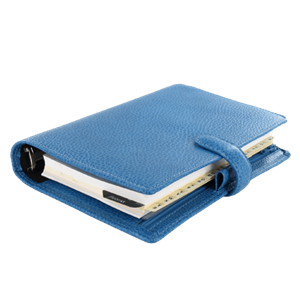 Reveal your healthiest, most radiant complexion with microdermabrasion treatments at TruDerm. Schedule a consultation with one of our skilled providers to learn more about the benefits of microdermabrasion skin resurfacing treatments and other cosmetic dermatology services at our Allen, TX office.