SkinPen®Microneedling
Buy 2 treatments, get 1 free $399 each
Offer valid until July 19, 2018.
About SKINPEN®Microneedling
If over-the-counter skin products are no longer effective, and you don't want to undergo a surgical procedure, learn more about minimally invasive and nonsurgical treatments to rejuvenate your skin such as microneedling. We offer SkinPen® microneedling at TruDerm in Allen and Plano, TX to improve the look and feel of your skin. The SkinPen® is the only FDA approved microneedling device in the nation. Microneedling uses several fine needles to effectively and safely make micro-injuries in the skin. These micro-injuries prompt the natural production of elastin and collagen, two nutrients that boost the appearance and health of the dermis. Make an appointment for a consultation at TruDerm in Allen and Plano, TX to learn more about microneedling and how it can address your unique needs and goals.
---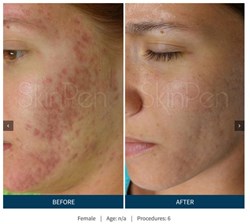 ---
Photos Courtesy of www.skinpen.com
You may be a candidate for SkinPen® microneedling treatments if you experience light or medium complexion issues, a decreased dermal elasticity, or a rough skin texture. Collagen induction therapy procedures may also minimize the look of stretch marks, scars, and pores. You should be aware that you will have to wait a while before seeing improvements from your SkinPen® microneedling procedure, because the elastin and collagen require some time to show their impact on the skin; however, you will develop results that look natural and healthy.
Reviews
"Very professional and courteous staff. Clean facilities and an inviting waiting room. It's easy to make an appointment with them and follow up is timely. (No long wait times talking to an automated system)Would definitely recommend them to anyone."
- B. /
Google /
Dec 08, 2018
"Really good service, friendly team and well organized. I would recommend."
- S.P. /
Google /
Dec 08, 2018
"Great experience! Office staff is very nice, helpful and personalable. Dr. Adler as always is hilarious and very skilled at what he does. He's great at getting to to the source of the problem and correcting it quickly. I know I'm in good whenever I come here."
- K.H. /
Google /
Dec 08, 2018
"Loved my visit, easy in and out process, up to date tech. I felt comfortable talking to Jenna. Left extremely pleased, and look forward to my follow ups!"
- K.R. /
Google /
Dec 07, 2018
"Dr. Adler is the only dermatologist I trust. Before seeing him I had cystic acne that had gotten worse from a prescription that my previous dermatologist had ordered me and I was basically told to get over it, I then found Dr. Adler and he listened to my concerns and completely changed my acne regiment which cleared my skin up in a matter of months. I highly recommend seeing him."
- A.N. /
Google /
Dec 06, 2018
Previous
Next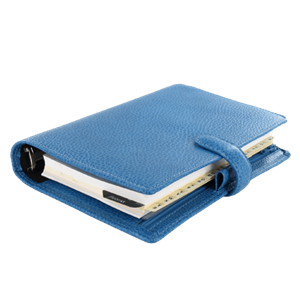 SkinPen® microneedling is performed in a private treatment room and usually takes about 30 – 60 minutes. If desired, a local anesthesia or numbing cream can be applied; however, patients generally report little or no discomfort. The areas of skin being addressed will be cleaned before the handpiece is evenly passed across the dermis. Once the microneedling is complete, a treatment such as a rejuvenating topical or a serum with vitamin infusion may be massaged into the treated skin so the nutrients can penetrate deeper into the dermis. A moisturizer selected for your skin type will be spread, plus UV protection because the treated skin will be more sensitive following the procedure.
You can experience mild redness and swelling for about 1 day after microneedling; however, this should fade naturally. It can take around 1 – 2 months as the elastin and collagen supply increases until you notice significant changes in the appearance and health of your complexion. You should schedule around 4 – 6 follow-up sessions performed every 4 – 6 weeks for ideal results and long-lasting skin benefits.
Natural Health and Radiance
Enhance the appearance and health of your complexion with SkinPen® microneedling sessions at TruDerm in Allen and Plano, TX. Make an appointment today to find out more about microneedling for collagen induction therapy and to learn more about other treatments that can bring great improvement.