To assist in aging gracefully, and to avoid facial wrinkles and lines from occurring on the top portion of the face, TruDerm is pleased to offer BOTOX to area individuals. This injectable treatment offers outstanding results and is very common among both men and women. This injectable can make a significant improvement to still lines, which are made from expressive movement from the contracting muscles on the forehead and around the eyes. These facial lines go away when the face is relaxed, but dynamic folds can still remain. The muscle relaxer, BOTOX, is a clean and purified strain of type A botulinum toxin that temporarily freezes the movements of the facial muscle. To soften these static wrinkles, BOTOX is carefully injected, which smooths the skin. BOTOX injections are most commonly positioned between the eyebrows, around the eyes (Crow's feet), and across the forehead. Call TruDerm in Allen, TX to learn more.
BOTOX injections are great for patients who desire to soften the appearance of dynamic lines and wrinkles on their upper face without surgery. BOTOX can also be used as a prevention anti-aging treatment, even if you do not show signs of aging — keep in mind how often you find yourself making facial expressions. It's a terrific noninvasive treatment if you are frustrated by forehead wrinkles or parallel lines between the brows. It is also a solution for the area of lines around the eyes. If you experience more severe and deeper lines, a filler product may be more suitable.
Reviews
"Kim is extremely talented and also very kind. She takes the time to listen and understand your concerns. I highly recommend her for any of your dermatology/cosmetic needs! ??"
- C.B. /
Facebook /
Mar 28, 2018
"Best experience!! The staff is so kind and professional. Renée was my facialist and did an amazing job making my skin look beautiful. I'm so very comfortable with her because of her professionalism and experience not to mention how nice she is. Kim did my Botox on another day and I couldn't be happier. She listened to my concerns and addressed them perfectly. So very happy with the knowledge and professionalism that TruDurm offers!"
- S.C. /
Google /
Mar 27, 2018
"This is such a wonderful dermatology office. It truly feels like a spa. I especially enjoyed working with Renee. She has a very caring way and offers lots of detail."
- D.V. /
Facebook /
Mar 27, 2018
"Amazing! This dermatology office was so responsive to what I felt like was an urgent matter. It's sometimes so difficult to hear back from doctor offices or get in for a last minute appointment. However, this office went above and beyond to help treat me. The PA Jenna and her MA were so nice and informative about everything. I would highly recommend this place and so glad I found it!!"
- O.F. /
Google /
Mar 27, 2018
"Amazing!! I am so happy I found this dermatology office. They were so responsive to my last minute appointment request and I was just so happy they could get me in. I usually sometimes never hear back from doctor offices, but this office got back to me right away and even booked me for an appointment the next day! The staff was so sweet and made me feel welcome. I love how clean the office is, and I truly felt like I was receiving very personalized care here. I would highly recommend and will definitely be coming back here!"
- O.F. /
Facebook /
Mar 26, 2018
Previous
Next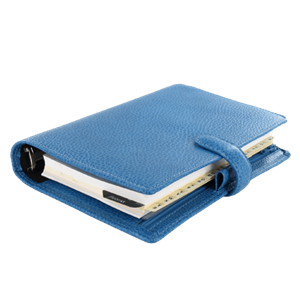 BOTOX treatments are available as an outpatient procedure conveniently in our Allen, TX office. If it is your first time visiting our office for BOTOX, we typically perform the BOTOX treatment on the same day as your initial consultation. You will be asked to make several expressions with your upper face, like squinting/smiling, frowning, etc., to help us to visualize where the injections should be placed. The treatment area will be prepared and the BOTOX will be applied with a fine needle. Patients may ask for an ice pack or numbing cream to help make their treatment more comfortable, but this usually is unnecessary. BOTOX treatments typically take around 10 – 15 minutes, then patients are able to resume their usual routine as soon as they feel able.
Following the procedure, patients will be free to return to their regular routine, although strenuous activity should be skipped for a minimum of one day. Patients are also advised to sleep with their head elevated for at least a night and avoid touching their face, which can accidentally spread the BOTOX to other areas. The treated areas of the face may be slightly swollen, bruised, or red for 2 - 3 days following the procedure, although most patients should not develop any lasting or serious side effects from injectable treatments. In many patients, it typically takes around one week before optimum results can be seen. The results usually last 3 – 4 months. Our patients who receive BOTOX for their first visit are often very pleased with their results and usually return every couple of months for a touch-up.
Stop worrying! You can frown, laugh, smile, and make any face you want without creating unsightly facial lines thanks to BOTOX wrinkle relaxer treatments. To prevent and smooth dynamic wrinkles across the face, our office invites you to schedule an appointment to hear more about this popular nonsurgical treatment.