Today there are several dermal fillers available for you to choose from for facial rejuvenation. Radiesse dermal filler, offered by our talented TruDerm providers, is wonderful for mild and moderate wrinkles and lines that appear on the face. It is particularly ideal for reducing the appearance of laugh lines and for restoring volume loss in the hands. Patients who don't have time for frequent touch-ups prefer the lasting results (over one year in many cases) of Radiesse. With microspheres of calcium hydroxyapatite in a flexible gel, Radiesse fills and smooths the appearance of your face with a minimally invasive treatment. Radiesse is approved by the FDA (Food and Drug Administration) to effectively and safely volumize your face. It may also be used with other injectables for a personalized treatment to rejuvenate your appearance.
Adults who are in overall good health and are concerned about mild or moderate lines and wrinkles are the best patients for Radiesse treatments. Radiesse can address marionette lines, smile lines, chin wrinkles, pre-jowl folds, and fine lines that form on the sides of the lips. Radiesse is also approved to correct the volume that is often lost with age in the hands to help them look smoother and more youthful. You shouldn't receive Radiesse treatments if you have an allergy to lidocaine or the other ingredients in Radiesse. Be sure to talk to your injector if you have any allergies (whether mild or severe) and any relevant medical history. If you are breastfeeding, pregnant, might be pregnant, or are trying to conceive in the next few years, you shouldn't get Radiesse injections.
Reviews
"Kim is extremely talented and also very kind. She takes the time to listen and understand your concerns. I highly recommend her for any of your dermatology/cosmetic needs! ??"
- C.B. /
Facebook /
Mar 28, 2018
"Best experience!! The staff is so kind and professional. Renée was my facialist and did an amazing job making my skin look beautiful. I'm so very comfortable with her because of her professionalism and experience not to mention how nice she is. Kim did my Botox on another day and I couldn't be happier. She listened to my concerns and addressed them perfectly. So very happy with the knowledge and professionalism that TruDurm offers!"
- S.C. /
Google /
Mar 27, 2018
"This is such a wonderful dermatology office. It truly feels like a spa. I especially enjoyed working with Renee. She has a very caring way and offers lots of detail."
- D.V. /
Facebook /
Mar 27, 2018
"Amazing! This dermatology office was so responsive to what I felt like was an urgent matter. It's sometimes so difficult to hear back from doctor offices or get in for a last minute appointment. However, this office went above and beyond to help treat me. The PA Jenna and her MA were so nice and informative about everything. I would highly recommend this place and so glad I found it!!"
- O.F. /
Google /
Mar 27, 2018
"Amazing!! I am so happy I found this dermatology office. They were so responsive to my last minute appointment request and I was just so happy they could get me in. I usually sometimes never hear back from doctor offices, but this office got back to me right away and even booked me for an appointment the next day! The staff was so sweet and made me feel welcome. I love how clean the office is, and I truly felt like I was receiving very personalized care here. I would highly recommend and will definitely be coming back here!"
- O.F. /
Facebook /
Mar 26, 2018
Previous
Next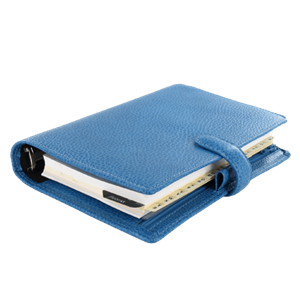 Radiesse dermal injections are performed in a treatment room at TruDerm once you have completed your consultation. To begin the treatment, you will sit in a relaxed position as the injection sites are cleaned and marked. Many patients feel mild discomfort throughout the procedure at the first prick of the needle, but if requested, a numbing cream can be used on the treatment sites. The Radiesse dose, chosen during your consultation, will be placed in a fine needle. The pre-marked site of injection will guide your injector as they carefully administer the dermal injections into the face. Once the treatment is finished, a compress may be held to the treated areas to minimize bruising and swelling.
After the Radiesse treatment, you may have slight redness, swelling, and bruising. This is normal and should only last for about a week. These side effects may typically be covered with cosmetics. If the bruising, swelling, or redness last longer than 10 days or you are concerned, please contact our office. Many patients have visible results right away with optimal results appearing in about a month or so. Your face will look softer, younger, and more radiant. Radiesse typically lasts longer compared to other dermal fillers and has been known to last up to 1 – 2 years. Touch-ups may be necessary to maintain desired results.
Look Radiant with Radiesse
As an injectable filler, Radiesse receives outstanding reviews from patients for providing amazing outcomes. If you want to learn more about Radiesse dermal filler injections, please contact TruDerm in Allen, TX today to schedule a consultation.