About Restylane Injections
Our Allen, TX dermatology office performs a wide range of dermal filler injections to help correct signs of aging, including lost volume, wrinkles, and fine lines. Restylane is a popular brand of injectable dermal fillers since it treats many issues with specialized formulas for results that last. Restylane uses a synthetic version of the body's natural HA (hyaluronic acid) that provides your face with a softer, natural appearance that is fuller and more supple. A personal Restylane dermal filler plan can correct mild, moderate, or severe facial wrinkles and lines, in addition to adding fullness to the cheeks and or lips. TruDerm carries many Restylane injectables, including:
Restylane: Corrects facial folds and wrinkles
Restylane Defyne: Treats moderate to severe laugh lines and smile wrinkles
Restylane Lyft: Creates lift and volume in the mid-face
Restylane Refyne: Treats light to moderate laugh lines and smile wrinkles
Restylane Silk: Creates fullness in the lips and corrects vertical lines on the lips
Restylane dermal fillers are suitable for any person older than 21 years old who would like to refresh their overall appearance. Since Restylane has several formulas, your treatment plan will be personalized to meet your needs and concerns. Restylane may help you address initial signs of aging, such as fine facial lines, or if you would like to increase the fullness in your cheeks and lips. Restylane may also help to improve severe wrinkles, like frown lines, laugh lines, Crow's feet, marionette lines, nasolabial folds, and more. Certain Restylane treatments have local anesthetic (lidocaine) as an ingredient to make the treatment more comfortable. If you have any known allergies to lidocaine, you need to disclose this information to your provider during your initial consult to avoid a negative reaction.
Reviews
"Kim is extremely talented and also very kind. She takes the time to listen and understand your concerns. I highly recommend her for any of your dermatology/cosmetic needs! ??"
- C.B. /
Facebook /
Mar 28, 2018
"Best experience!! The staff is so kind and professional. Renée was my facialist and did an amazing job making my skin look beautiful. I'm so very comfortable with her because of her professionalism and experience not to mention how nice she is. Kim did my Botox on another day and I couldn't be happier. She listened to my concerns and addressed them perfectly. So very happy with the knowledge and professionalism that TruDurm offers!"
- S.C. /
Google /
Mar 27, 2018
"This is such a wonderful dermatology office. It truly feels like a spa. I especially enjoyed working with Renee. She has a very caring way and offers lots of detail."
- D.V. /
Facebook /
Mar 27, 2018
"Amazing! This dermatology office was so responsive to what I felt like was an urgent matter. It's sometimes so difficult to hear back from doctor offices or get in for a last minute appointment. However, this office went above and beyond to help treat me. The PA Jenna and her MA were so nice and informative about everything. I would highly recommend this place and so glad I found it!!"
- O.F. /
Google /
Mar 27, 2018
"Amazing!! I am so happy I found this dermatology office. They were so responsive to my last minute appointment request and I was just so happy they could get me in. I usually sometimes never hear back from doctor offices, but this office got back to me right away and even booked me for an appointment the next day! The staff was so sweet and made me feel welcome. I love how clean the office is, and I truly felt like I was receiving very personalized care here. I would highly recommend and will definitely be coming back here!"
- O.F. /
Facebook /
Mar 26, 2018
Previous
Next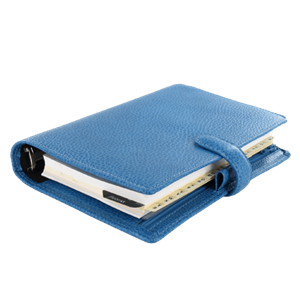 All Restylane treatments are performed in our TruDerm office. While several Restylane treatments contain the local anesthetic lidocaine, a numbing cream may be put on the treatment area for greater comfort, if desired. The filler is injected in the skin with a fine-gauge needle and then massaged so it reaches the selected areas. Several injections may be performed followed by a cold compress to reduce inflammation. Every Restylane filler is injected with the same technique, but with different areas treated based on your unique concerns and cosmetic goals.
Once your Restylane treatment is finished, you may resume your normal activities. Your recovery period will vary based on what you are having treated, so ask your injector about what you should expect. The treated areas may be slightly swollen and red but this typically subsides within a day. Bruising may occur in treated areas but this may be camouflaged with cosmetics. It's suggested that you avoid strenuous activity for a day and you should sleep with your head propped up for at least one night. Many patients will see visible changes right after the procedure, but it usually takes 1 – 2 weeks until optimum results develop. Restylane treatments may typically last around one year; however, this will vary based on the formula selected.
Soften Lines and Wrinkles
Revive your youth with a fast and effective cosmetic procedure. Restylane is a popular treatment at TruDerm, filling in wrinkles and fine lines or boosting fullness to give you a softer, radiant contour. Contact our Allen, TX office to schedule a consultation with one of our injectors to learn more about the benefits of Restylane and other available procedures.