If you are concerned about how your complexion appears because of fine lines, dark spots, or sun damage, TruDerm can perform a skin examination at our Allen, TX office to determine if you will benefit from an IPL (intense pulsed light) treatment. A photofacial with IPL is a rejuvenating skin treatment for adult women and men with hyperpigmentation, rough skin texture, or other aging concerns on their neck and face. A photofacial is a noninvasive process; however, it can be highly effective and create impressive outcomes. IPL uses intense pulses of light energy that raise the temperature of the skin cells to start the natural healing process and increase the production of collagen. In time, you should begin to see a healthier complexion with an improved tone and fewer spots.
TruDerm in Allen, TX is proud to offer patients the most innovative IPL technology with the advanced GentleMax Pro IPL system. This is a dual wavelength laser platform that uses a special handpiece to target precise problem areas on the face and neck.
A photofacial reaches the deeper layers of your skin to correct several complexion problems (particularly brown lesions and sun spots) with minimal recovery time. The best candidates for IPL treatments at TruDerm will have issues with their complexion, such as rosacea, sun damage, brown spots (hyperpigmentation), rough texture, wrinkles, visible pores, redness, melasma, sun and age spots, or dilated capillaries. We will examine your complexion to determine if you will benefit from an IPL photofacial during your initial consultation.
Reviews
"Kim is extremely talented and also very kind. She takes the time to listen and understand your concerns. I highly recommend her for any of your dermatology/cosmetic needs! ??"
- C.B. /
Facebook /
Mar 28, 2018
"Best experience!! The staff is so kind and professional. Renée was my facialist and did an amazing job making my skin look beautiful. I'm so very comfortable with her because of her professionalism and experience not to mention how nice she is. Kim did my Botox on another day and I couldn't be happier. She listened to my concerns and addressed them perfectly. So very happy with the knowledge and professionalism that TruDurm offers!"
- S.C. /
Google /
Mar 27, 2018
"This is such a wonderful dermatology office. It truly feels like a spa. I especially enjoyed working with Renee. She has a very caring way and offers lots of detail."
- D.V. /
Facebook /
Mar 27, 2018
"Amazing! This dermatology office was so responsive to what I felt like was an urgent matter. It's sometimes so difficult to hear back from doctor offices or get in for a last minute appointment. However, this office went above and beyond to help treat me. The PA Jenna and her MA were so nice and informative about everything. I would highly recommend this place and so glad I found it!!"
- O.F. /
Google /
Mar 27, 2018
"Amazing!! I am so happy I found this dermatology office. They were so responsive to my last minute appointment request and I was just so happy they could get me in. I usually sometimes never hear back from doctor offices, but this office got back to me right away and even booked me for an appointment the next day! The staff was so sweet and made me feel welcome. I love how clean the office is, and I truly felt like I was receiving very personalized care here. I would highly recommend and will definitely be coming back here!"
- O.F. /
Facebook /
Mar 26, 2018
Previous
Next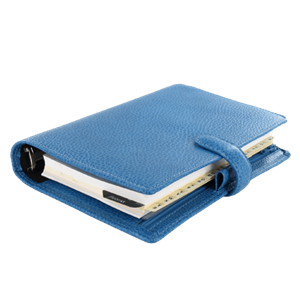 An IPL photofacial is completed at our Allen, TX office in around 20 – 30 minutes in one of our treatment rooms if no other treatments are performed. To prepare for the treatment, your technician will wash and dry your skin before protecting your eyes with special shields. The IPL photofacial is performed with a handheld wand that will pass over the skin while emitting laser energy pulses. While some patients may have mild discomfort throughout the IPL photofacial, it's usually bearable and quick. Many patients say that when undergoing IPL it feels like a slight, mild pop of a rubber band against the skin. The level of discomfort depends on the patient's pain tolerance level as well as the degree of light being used during the process.
There is minimal recovery time required with an IPL photofacial, but you may leave our office with your complexion a little swollen and pink. This will subside naturally in several hours — it may be masked with cosmetics if you prefer. TruDerm suggests you apply a cream on the treated skin to minimize any irritation and promote healing. It may also help to use an over-the-counter anti-inflammatory medicine to reduce swelling. Over the next 2 – 5 days, the blemishes under the skin will rise to the surface skin layers and then start to flake away. It is important to protect your skin with sunscreen as often as possible after a photofacial and to not pick at the flaking skin. While you will have some improvements after your first treatment, your complexion will attain ideal results with multiple IPL photofacial sessions. Dr. Adler suggests most patients get 3 – 6 sessions done every four weeks at TruDerm.
You may not have thought much about your skin's health when you were young, but once damage such as wrinkles, sun spots, and other issues are becoming visible, you now may be interested in procedures that fix your skin. We encourage you to find out more about IPL photofacial treatments by contacting our Allen, TX office and making an appointment for a skin assessment with Dr. Adler. With IPL photofacial treatments at TruDerm, we can reach the deeper layers of skin to help restore a radiant glow and a healthy complexion.