25% off treatments and packages

Offer valid until through September 30, 2018

Must pay by 9/30 and begin treatment by 10/31/18
What is Laser Hair Removal?
Laser hair removal is a nonsurgical treatment that is used to remove hair from different areas of the body. At TruDerm, we take great pride in utilizing the latest technology on the cosmetic market to provide the best results possible. With the GentleMax Pro laser by Syneron Candela, one of our skilled providers are able to safely remove hair for patients of all skin types. This procedure is effective in preventing future hair growth and producing beautifully long-lasting results. Common areas of treatment include the face, chest, arms, back, bikini line, underarms, and legs. Call our dermatological practice in Allen and Plano, TX today to learn more.
Historically, laser hair removal has been more effective on light-skinned individuals with dark hair. New generation lasers have allowed darker-skinned individuals with dark hair to be better candidates for the treatment. However, since lasers can't essentially "see" light-colored hair, such as blond, white, gray or red hair, these individuals aren't the best candidates for laser hair removal. There are new options being developed to assist those with lighter hair colors.
Candidates who are looking to have laser hair removal, can greatly benefit from our in-house technologies aimed at hair removal. Various modalities exist within our dermatology center depending on your specific skin type, hair type, and needs. Patients undergoing laser hair removal often wish to finally rid themselves of:
Razor bumps (PFB)
Beard bumps (PFB)
In grown hairs
Consistent razor burn from shaving
Daily shaving
Expensive, uncomfortable, and frequent waxing appointment
Laser Hair Removal Reviews
"Kim at the Allen location in Waters Creek is so great with Botox- she was patient and gentle and made my experience awesome ! I cannot wait to go back! Renee is also amazing at laser hair removal. I had the best overall experience at Truderm - highly recommend!"
- W.F. /
Yelp /
Jul 11, 2018
"I saw Sally for my laser hair removal needs. She was professional, kind and helpful. I was able to get booked quickly and the staff has been a pleasure to work with thus far. Looking forward to my next appointments."
- M.B. /
Google /
Sep 21, 2018
"I've been seeing Renee for a few years now. She is so great, knowledgeable and super sweet and pleasant. It's always such a treat to see her. She's very professional and knows a lot about the skin and different lasers. I won't see anyone else, so whenever I am in town I make sure I get a treatment with Renee! I've had laser hair removal and multiple facial treatments (skin pen, sun spot laser treatment, microdermabrasion, etc.) and I'm always happy with everything she does."
- I.K. /
Google /
Nov 17, 2018
Previous
Next
The principle behind laser hair removal uses intense, pulsating beams of light, which are applied to the skin to target the hair follicle. When specific wavelengths of light are matched with pulse duration, this allows the best opportunity of effectively targeting the hair. The laser's intense heat damages the hair follicle, which reduces the amount of hair growth, while at the same time, protects surrounding tissue from the heat of the laser. The process must be completed a number of times since hair goes through phases such as rest and growth, and laser treatment isn't effective on hair in the rest phase. Our office will schedule the appointments as recommended by your provider so that the area of hair being removed is maximized during treatment.
Before treatment, hair may need to be trimmed since laser removal isn't as effective on longer hair. A patient may be given protective eyewear to protect the eyes. Your provider will test a patch on the treatment area to determine the best settings for the individual as well as to check for any adverse effects. With controlled movements, the handheld device will be placed on the skin where short spurts of laser beams will work to damage the follicles. Sessions are relatively quick, sometimes just a few minutes, depending on the size and location of the treatment area. There is no downtime and most patients can return to normal activities immediately after treatment.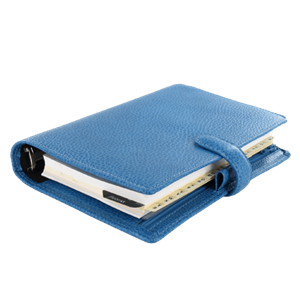 If you are tired of consistently shaving, waxing, and dealing with unwanted hair, laser hair removal may be a terrific option for you because it offers long-lasting results. We invite you to call our dermatology office today and schedule your appointment for a free skin and hair consultation.
Love TruDerm? Enjoy monthly membership perks on laser hair removal!
Learn More