As a common skin blemish, scars may be located on any areas of the face and body. For some people, a scar is an unwanted reminder of an old wound or some other issue that created a disruption to the skin. While some scars aren't a problem, certain scars are unsightly and unappealing. They may be too wide or too big, dark, bumpy, recessed, or raised. Based on where the scar is placed and its state, laser scar revision treatment utilizing PicoWay technology can be performed to improve how it looks. With locations in Allen and Plano, TX, TruDerm offers this aesthetic procedure that aims to decrease the size and fix your scar's appearance.
There's several types of scars. The type you have can determine the best technique to address it. The most frequent scars seen at our practice are:
Superficial Scars
The most subtle type of scars. Superficial scars don't cause any concerns besides a blemished appearance.
Keloid Scars
Keloid scars are bigger in size and may be painful. The skin surrounding the scar is typically discolored and grows past the borders of the original wound.
Hypertrophic Scars
A hypertrophic scar may also be big. They may be thicker and get larger in time, but hypertrophic scars don't usually grow past the original wound borders.
Contracture Scars
A contracture scar is deemed more complicated as the scar develops across a larger section of skin. A burn is one example of a contracture scar. In many cases, the scar feels taut and also limits movement for some patients.
Reviews
"I was so happy to see Dr. Adler was at TruDerm, love him! The office is beautiful and the staff is super friendly! I love the new space!!"
- B.M. /
Google /
Jan 20, 2019
"Helpful and very friendly. Highly recommend! Jenna is awesome! She has helped me since day one and I am very thankful for that."
- M.M. /
Google /
Jan 18, 2019
"To preface this; ditch your derm and come here. Dr.Adler and RN McAuley are so great! Meeting with them was a very informative and relaxing experience. Things that matter a lot to me are professionalism, cleanliness, organization, attention to detail, and efficiency. This practice embodies all of those things. In addition to that, the office is elegant and clean with very friendly reception and assistant staff; I am completely blown away by how awesome this practice is, and don't think I'd ever want to see anyone else."
- I.W. /
Yelp /
Jan 15, 2019
"Renee was helpful and informative. She help me choose better treatment options for optimal results. Right now I look like tomato ?? but hopefully results will pay off. I was expecting this tomato look with microneedleing treatment. I will follow up in a week ,with later skin improvement. Tomato look went down after 24 hrs as a been told.Day 3 after pricedure : I know that is too soon to see results, but I'm loving my skin !!! Looking smoother, pores are significantly smaller and face looks fresh. Thank you Renee ! You are awesome !"
- N.B. /
Google /
Jan 08, 2019
"Very helpful."
- C.W. /
Google /
Jan 06, 2019
Previous
Next
Anyone who has a scar that is unsightly, bothersome, or creates embarrassment and insecurity may want to learn more about scar revision treatment. It's critical for potential patients at TruDerm who get scar revision treatment to know that although this treatment is meant to improve the physical appearance of the scar and decrease its size, it won't be able to make it totally disappear. The type of treatment chosen will be dependent on where the scar is, the type of scar, and the size, shape, and depth.
Scar revision treatments are performed in one of our private procedure rooms. Prior to the treatment, a local anesthetic is applied to the area to help ease any discomfort. The PicoWay handheld device will then be glided over the area as it delivers pulses of laser energy. The length of the procedure will vary from patient to patient depending on the size of the area being treated. For many patients, a series of treatments is needed to obtain maximum results. During your consultation, a specific procedure plan will be created that best fits your needs and goals.
Following a scar revision treatment, we can go over detailed instructions and tips to help you care for your treated area so the revised scar is smaller, lighter, and thinner. Please remember that the scar will not be entirely eliminated; however, most well-performed scar revision procedures can lead to a softer, more natural complexion.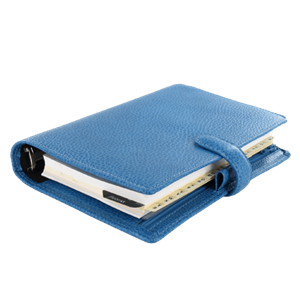 Improve Your Scar's Appearance
When you have an unwanted scar that troubles you, TruDerm has several treatments to make it less visible. After examining the shape, size, type, and depth of your scar, a revision plan for laser treatment can be developed to help decrease its appearance. Using a nonsurgical approach, our physicians will help to reduce scarring for a more natural and normal appearance. Our office invites you to contact TruDerm in Allen and Plano, TX to schedule your scar consultation.