What is Laser Skin Resurfacing
We use laser skin resurfacing at TruDerm in Allen, TX to rejuvenate the cosmetic of the skin. Thanks to the innovative technology of the CO2RE and eTwo lasers, restoring the look and feel of the skin can be accomplished safely and effectively. Although positive results can be seen after just one treatment, several sessions may be required to obtain optimal outcomes. If you are unhappy with the aesthetic of your skin, call our front desk today to schedule a consultation. Our staff can discuss all your treatment options in detail and determine if you are an ideal candidate for laser skin resurfacing.
The CO2RE and eTwo lasers will target the deep layers of your skin (up to 1 mm) to treat the damaged areas in the dermis without causing a break or scar. These devices deliver microbeams of light in short pulses, making it more comfortable for the person being treated and with no need for topical anesthesia.
Laser skin resurfacing is one of our most common and popular treatments at TruDerm. It changes the appearance of the skin and allows both men and women to attain cosmetic results in a nonsurgical, noninvasive way. During a thorough consultation, we will assess the skin and use the appropriate laser to treat one or more of the following conditions:
Acne
Acne Scars
Facial Veins
Spider Veins
Pigmentation Irregularities
Pigmented Lesions
Sun Spots
Scarring
Fine lines and wrinkles
Rosacea
Stretch marks (known as "Striae")
These skin conditions can be treated using CO2 and fractional resurfacing in a safe and effective manner with outstanding results that look and feel softer and younger.
Reviews
"Kim is extremely talented and also very kind. She takes the time to listen and understand your concerns. I highly recommend her for any of your dermatology/cosmetic needs! ??"
- C.B. /
Facebook /
Mar 28, 2018
"Best experience!! The staff is so kind and professional. Renée was my facialist and did an amazing job making my skin look beautiful. I'm so very comfortable with her because of her professionalism and experience not to mention how nice she is. Kim did my Botox on another day and I couldn't be happier. She listened to my concerns and addressed them perfectly. So very happy with the knowledge and professionalism that TruDurm offers!"
- S.C. /
Google /
Mar 27, 2018
"This is such a wonderful dermatology office. It truly feels like a spa. I especially enjoyed working with Renee. She has a very caring way and offers lots of detail."
- D.V. /
Facebook /
Mar 27, 2018
"Amazing! This dermatology office was so responsive to what I felt like was an urgent matter. It's sometimes so difficult to hear back from doctor offices or get in for a last minute appointment. However, this office went above and beyond to help treat me. The PA Jenna and her MA were so nice and informative about everything. I would highly recommend this place and so glad I found it!!"
- O.F. /
Google /
Mar 27, 2018
"Amazing!! I am so happy I found this dermatology office. They were so responsive to my last minute appointment request and I was just so happy they could get me in. I usually sometimes never hear back from doctor offices, but this office got back to me right away and even booked me for an appointment the next day! The staff was so sweet and made me feel welcome. I love how clean the office is, and I truly felt like I was receiving very personalized care here. I would highly recommend and will definitely be coming back here!"
- O.F. /
Facebook /
Mar 26, 2018
Previous
Next
You will be seated comfortably in a chair in one of our spa-like treatment rooms and your skin will be gently cleansed. We will then aim the chosen laser at the desired treatment area and pass it over the skin. This process will remove old or damaged skin cells layer-by-layer, and stimulate new collagen growth. It may take several sessions to see the best results, but most patients see improvements even after the first treatment.
You can expect some downtime after a laser skin resurfacing treatment because the skin will need some time to heal. We recommend not exposing the skin to the sun and wearing sunscreen to protect your newly treated skin. The natural response of your skin is to crust and flake off, so please refrain from picking or pulling off the skin. You could damage or scar your facial skin. This process may take up to 1 – 2 weeks. Keep your skin clean and protected from irritants.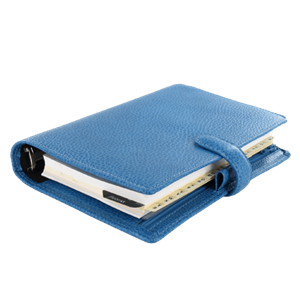 Schedule a Consult Today!
Our team of skin care professionals at TruDerm can offer you many different options in treating your facial skin. During a consultation at our Allen, TX office, we can analyze your skin and discuss with you the best options in laser treatments and other cosmetic dermatology protocols that can be personalized just for your needs. Call our front desk today to set up a consult.