About Laser Tattoo Removal
You may have a number of reasons why you no longer want your tattoo. Perhaps it resembles a difficult memory or maybe it's lost color or just doesn't represent who you are. Regardless of the reason, advancements in tattoo removal equipment have helped make it feasible to lighten and maybe even eliminate the unwanted tattoo completely. At TruDerm in Allen and Plano, TX, we offer tattoo removal using the PicoWay high-tech laser system. The laser device has proven to produce better results than traditional tattoo removal technologies and could necessitate fewer treatments. The TruDerm advantage is that we offer medical professionals on site that are able to offer anesthetic topically or by injection, allowing our patients to have a more comfortable experience.
Reviews
"I've been seeing Renee for a few years now. She is so great, knowledgeable and super sweet and pleasant. It's always such a treat to see her. She's very professional and knows a lot about the skin and different lasers. I won't see anyone else, so whenever I am in town I make sure I get a treatment with Renee! I've had laser hair removal and multiple facial treatments (skin pen, sun spot laser treatment, microdermabrasion, etc.) and I'm always happy with everything she does."
- I.K. /
Google /
Nov 17, 2018
"Renee is amazing!! She makes sure your visit is enjoyable and the results are what you anticipated. I can't say enough nice things about Renee and the other staff at Tru Derm!"
- J.S. /
Google /
Nov 16, 2018
"First time patient at TruDerm, had great experience from checking in with Ms. Belinda to Dr Adler's examination. A very warm and friendly office. Very short waiting time. Dr Adler was my physician was punctual, very thorough with his exams, explanations and treatment solutions. Very happy and satisfied with my experience."
- W.S. /
Google /
Nov 14, 2018
"Great place with caring helpful people. Love this office!"
- J.A. /
Google /
Nov 10, 2018
"Dr. Max Adler is the best."
- M.C. /
Google /
Nov 10, 2018
Previous
Next
There's a number of considerations which could improve the success of your tattoo removal. The best candidates for laser tattoo removal:
Have a strong immune system. This improves the body's ability to break down and eliminate the ink properties.
Are healthy overall. Smoking and eating an unhealthy diet limit the body's immune system from working at max efficiency.
Have deep differences between the ink color and the skin color. The greater the contrast, the greater the result.
Have older tattoos. The older a tattoo is, the better it will respond to treatment.
As soon as it is determined that your skin is ideal for tattoo removal treatment, the tattoo will be prepared with a deep cleansing and an application of a topical anesthetic. The treatment will begin by passing the PicoWay applicator over the tattooed skin as it releases energy and pulsing laser light. PicoWay delivers short pulses of laser energy to break down pigment that is then released naturally by the body. It can be used an all skin types and for all colors of pigment, though black ink tattoos tend to respond the best to treatment. The time it takes to complete the procedure varies and depends on the type and size of the treatment area. In most cases, the tattoo will require 8 – 10 treatments. These factors will all be discussed at your consultation.
Following each session, a topical cream will be applied to the treatment area along with bandages to protect the area. You might experience redness, sensitivity, and itching. You could also feel like you have a sunburn and experience minor scabbing. It's important to adhere to aftercare instructions carefully to speed up the recovery process. We also advise to to stay out of the sun and lake water until the area has healed properly, Once the skin is ready, you can schedule your next treatment session. We recommend scheduling treatments more than 6 – 8 weeks apart.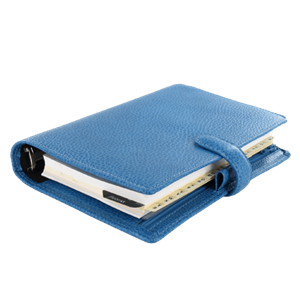 Body art is often gorgeous and exciting as a glimpse of our identity and self-image. However, when we have a tattoo we don't like any longer, the idea of its permanence on the body can be tough to cope with. At TruDerm, we understand and wish to provide an answer. We utilize a state-of-the-art tattoo removal technology that provides exciting results to women and men from all around. If you have a tattoo you want gone or if you want to know more about laser tattoo removal, we invite you to contact our office at your earliest convenience. We look forward to speaking with you.