What is Laser Vein Therapy?
TruDerm is pleased to offer laser vein therapy treatments to men and women with spider veins on various areas of their face. Our treatment team has extensive experience in performing this procedure and understands that each patient case is unique. Prior to any treatment, your provider will conduct a thorough consult to learn more about your skin and your cosmetic goals. At TruDerm we utilize the Vbeam laser by Syneron Candela and PicoWay laser technology for laser vein therapy treatments. Both the PicoWay and Vbeam laser technology use a focused wavelength that specifically targets red blood cells without damaging the surface of the skin. If you are interested in significantly diminishing the appearance of your spider veins, call our Allen and Plano, TX offices today to learn more.
Patients who are good candidates for laser vein therapy have visible spider veins on their face. Typically, facial veins are designated to the mid-section of the face including the cheeks and nose. Patients should be in overall good health before the procedure and should tell their provider if they have a history of blood clots or may be pregnant.
Laser vein therapy is an effective treatment and provides outstanding outcomes for patients who have:
Facial veins
Spider veins in the legs or upper thigh area
Leg veins
Varicose veins
Vascular lesions
The type of vein you wish to be treated and the condition of them will help determine which modality our skilled practitioners will use. Some patients made need several treatments depending on the number of veins, size, location, and desired outcome.
Reviews
"I've been coming here since June for laser treatments and the entire team is great! Reneé does my appointments every time and she's the best! She's receptive and personable which makes it less awkward and more comfy. She's super knowledgeable about dealing with deeper skin tones which was a major key for me. I've had barely any hair growth since I've started but I do get the occasional strays. Stephanie always calls me the day before my appointment to make sure I'm prepped which is great cause I forget. Belinda is on top of scheduling my next appointments ASAP. Overall very solid!"
- F.C. /
Google /
Oct 19, 2018
"Appointment on time and quick. Everyone was very friendly and helpful."
- L.O. /
Google /
Oct 19, 2018
"Jena is fabulous!! She gets the job done and heals any skin issues that come up! The staff is fabulous at their Allen location! Excellent service and affordable pricing! I moved to Uptown and still visit their office for appts!"
- S.D. /
Google /
Oct 17, 2018
"Could not be happier with how my first visit went! There was no waiting or wondering what was going on. The entire staff was so friendly and genuinely interested in the reason for my visit. Not only will I be back, but I will refer others! Thank you lots!"
- F. /
Google /
Oct 16, 2018
"Awesome staff !!"
- K.B. /
Google /
Oct 13, 2018
Previous
Next
Before the treatment begins, one of our skin care technicians will cover the patient's eyes with protective eyewear. Once the patient is ready, the provider will pass the laser handpiece over the areas of the face that have visible blood vessels. The Vbeam system applies multiple wavelengths of light that are absorbed by the blood vessel, which destroy the spider vein for a smoother appearance to the skin, while PicoWay utilizes a photoacoustic effect.
Laser vein treatment may cause some temporary redness, bruising, and blistering to the treated skin but this should disappear in 2 – 8 weeks. Patients are advised to rest and avoid strenuous activity after their treatment, and patients should cover the treated areas as often as possible to protect it from any sun exposure. For best results, we recommend multiple treatments over the course of several months.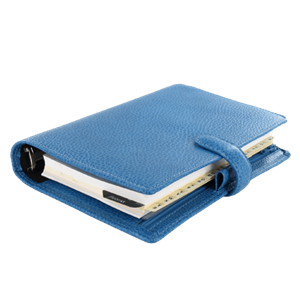 Thanks to advanced technology, our patients no longer have to cover up unattractive spider veins. Schedule a private consultation with one of our providers today so we can help you decide the best treatment option for your spider veins. We look forward to hearing from you.