Stubborn fat and cellulite can be hard to eliminate through diet and exercise, and some patients may think that surgery is their only option. However, thanks to technological advances in the dermatology industry, we are able to provide nonsurgical body contouring at TruDerm. The Profound RF SubQ device uses radiofrequency energy to heat the dermis, which results in improved skin texture, fewer fat cells, and a more toned appearance. With little downtime and discomfort, you don't have to commit to an invasive procedure to achieve the slimmer contour that you desire. We invite you to contact our dermatology office today to learn more about the technology used during a Profound treatment.
You will be a good candidate for nonsurgical body contouring if you:
Have stubborn fat in areas such as the abdomen, thighs, and buttocks
Have cellulite that you wish to reduce
Have a desire for a nonsurgical solution
Are at a healthy body weight and are not looking for a weight loss procedure
Reviews
"Kim is extremely talented and also very kind. She takes the time to listen and understand your concerns. I highly recommend her for any of your dermatology/cosmetic needs! ??"
- C.B. /
Facebook /
Mar 28, 2018
"Best experience!! The staff is so kind and professional. Renée was my facialist and did an amazing job making my skin look beautiful. I'm so very comfortable with her because of her professionalism and experience not to mention how nice she is. Kim did my Botox on another day and I couldn't be happier. She listened to my concerns and addressed them perfectly. So very happy with the knowledge and professionalism that TruDurm offers!"
- S.C. /
Google /
Mar 27, 2018
"This is such a wonderful dermatology office. It truly feels like a spa. I especially enjoyed working with Renee. She has a very caring way and offers lots of detail."
- D.V. /
Facebook /
Mar 27, 2018
"Amazing! This dermatology office was so responsive to what I felt like was an urgent matter. It's sometimes so difficult to hear back from doctor offices or get in for a last minute appointment. However, this office went above and beyond to help treat me. The PA Jenna and her MA were so nice and informative about everything. I would highly recommend this place and so glad I found it!!"
- O.F. /
Google /
Mar 27, 2018
"Amazing!! I am so happy I found this dermatology office. They were so responsive to my last minute appointment request and I was just so happy they could get me in. I usually sometimes never hear back from doctor offices, but this office got back to me right away and even booked me for an appointment the next day! The staff was so sweet and made me feel welcome. I love how clean the office is, and I truly felt like I was receiving very personalized care here. I would highly recommend and will definitely be coming back here!"
- O.F. /
Facebook /
Mar 26, 2018
Previous
Next
During your nonsurgical body contouring procedure, the Profound handpiece that uses radiofrequency energy and microneedling electrodes will be emitted into the treatment areas. This procedure is usually administered to the abdominal area or lower body (thighs and buttocks). The process will increase collagen production, help target fat cells, and promote elastin and hyaluronic acid. A local anesthetic or numbing cream can be used to minimize any discomfort, but this should not produce pain as it does not require any incisions. Once complete, you will be cleared to return home.
There should be little downtime needed after a Profound RF SubQ procedure, though you may need to rest for a few hours to help alleviate any soreness or swelling that may occur. In general, patients can resume all normal activities, including going to work and exercising, after 24 hours. One session may be enough to produce you with the tighter, more toned skin that you desire, though we can administer more sessions if needed. You will need to give your body time to respond to the treatment and for new collagen production to begin processing. This can take anywhere between 3 – 6 months to complete, though some results may be visible sooner.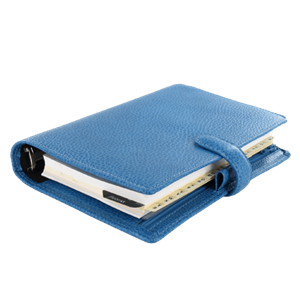 Radiofrequency energy has the ability to tighten, tone, and slim your physique through minimally invasive treatments delivered by the Profound RF SubQ system. With little downtime and effective results, you can achieve a contoured body without the invasiveness and risk of surgery. If you would like to hear more about the Profound technology and our other nonsurgical body shaping treatments, then please call our dermatology office in Allen, TX today. Our team would be happy to create a customized treatment plan for you.