Stretch marks are common among both men and women. Resembling white and light pink, slightly raised lines that can appear on many areas of the body, approximately 80% of people will develop stretch marks in their lifetime. Stretch marks can form due to weight loss and weight gain (fluctuations), pregnancy, aging, and genetics play a factor for some. At TruDerm in Allen and Plano, TX, stretch marks can be safely and effectively treated with sublative E2 laser therapy. Using radiofrequency technology, this advanced laser system reduces the appearance of light and dark stretch marks and creates a softer skin appearance without affecting nearby skin or tissue.
Reviews
"I've been coming here since June for laser treatments and the entire team is great! Reneé does my appointments every time and she's the best! She's receptive and personable which makes it less awkward and more comfy. She's super knowledgeable about dealing with deeper skin tones which was a major key for me. I've had barely any hair growth since I've started but I do get the occasional strays. Stephanie always calls me the day before my appointment to make sure I'm prepped which is great cause I forget. Belinda is on top of scheduling my next appointments ASAP. Overall very solid!"
- F.C. /
Google /
Oct 19, 2018
"Appointment on time and quick. Everyone was very friendly and helpful."
- L.O. /
Google /
Oct 19, 2018
"Jena is fabulous!! She gets the job done and heals any skin issues that come up! The staff is fabulous at their Allen location! Excellent service and affordable pricing! I moved to Uptown and still visit their office for appts!"
- S.D. /
Google /
Oct 17, 2018
"Could not be happier with how my first visit went! There was no waiting or wondering what was going on. The entire staff was so friendly and genuinely interested in the reason for my visit. Not only will I be back, but I will refer others! Thank you lots!"
- F. /
Google /
Oct 16, 2018
"Awesome staff !!"
- K.B. /
Google /
Oct 13, 2018
Previous
Next
Radiofrequency laser treatments use short pulses of light to target and treat the skin's support structure. This process occurs because the laser beams heat the deep layers of the skin just enough to stimulate collagen without damaging the top layer or epidermis. The result is a tighter, firmer, smoother skin surface. Since the process is nonablative, there is generally little to no downtime with each treatment. The number of sessions needed to attain the right results will depend on the location of the stretch marks, how many there are, their color, and thickness. Each treatment session takes about 30 minutes - 2 hours to complete.
After laser treatment, patients are able to resume regular activities but should avoid strenuous activity for a couple of days so you can heal. There will be some temporary redness, swelling, and numbness on the treated areas, but these effects should subside within a few hours. Some patients will be able to see dramatic improvements almost immediately. Depending on the type of stretch marks and how many are being treated, the best results will require multiple treatment sessions (usually 3 - 5). In addition, it may take several months to see the final results as the skin repairs and rebuilds itself.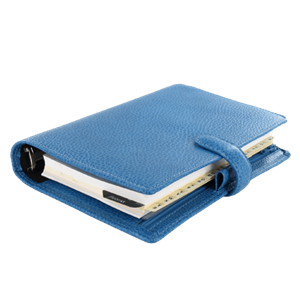 Plan Your Procedure
Average Procedure Time

30 Minutes - 2 Hours
Contact Us
We invite you to call TruDerm in Allen and Plano, TX to learn more about our stretch mark treatments using laser therapy. At TruDerm, our goal is for our patients to look and feel comfortable in their own skin. This is why we offer the latest, ground-breaking technologies and services. We look forward to meeting you.