Stretch marks are common among both men and women. Resembling white and light pink, slightly raised lines that can appear on many areas of the body, approximately 80% of people will develop stretch marks in their lifetime. Stretch marks can form due to weight loss and weight gain (fluctuations), pregnancy, aging, and genetics play a factor for some. At TruDerm in Allen and Plano, TX, stretch marks can be safely and effectively treated with sublative E2 laser therapy. Using radiofrequency technology, this advanced laser system reduces the appearance of light and dark stretch marks and creates a softer skin appearance without affecting nearby skin or tissue.
Reviews
"Would definitely recommend TruDerm & I will be a returning patient. Jenna was amazing & very attentive to me and made sure my concerns were taken care of. All staff members were very professional and nice. You will be very satisfied with TruDerm as I was. Thank you TruDerm!"
- C.G. /
Facebook /
May 25, 2018
"Jenna is AMAZING!! I had been regularly going to another medspa in Allen until TruDerm opened. My results were visible within just a few days, which told me their Botox isn't diluted at all. Jenna addressed my concerns and made me feel fantastic."
- J.A. /
Google /
May 25, 2018
"Great atmosphere... staff was upbeat and very professional... Looking forward to going back in July prior to my Girls Trip??"
- K.T. /
Facebook /
May 21, 2018
"Anyone know where Dr Adler has gone since leaving the Preston Center. I've been with him almost 20 years and will continue with him wherever he relocates Just hope he has not retired"
- Anonymous /
Healthgrades /
May 20, 2018
"Gorgeous facility with an excellent Nurse Injector! Kim Adkins is by far the most knowledge, caring, compassionate injector I've ever had! She goes above and beyond to make you feel comfortable by explaining every treatment in depth and making sure you have a pain free experience. She's is very thorough and a perfectionist with her work. I highly recommend you see her at the Waters Creek location. I would rate higher if possible!"
- B.C. /
Google /
May 16, 2018
Previous
Next
Radiofrequency laser treatments use short pulses of light to target and treat the skin's support structure. This process occurs because the laser beams heat the deep layers of the skin just enough to stimulate collagen without damaging the top layer or epidermis. The result is a tighter, firmer, smoother skin surface. Since the process is nonablative, there is generally little to no downtime with each treatment. The number of sessions needed to attain the right results will depend on the location of the stretch marks, how many there are, their color, and thickness. Each treatment session takes about 30 minutes - 2 hours to complete.
After laser treatment, patients are able to resume regular activities but should avoid strenuous activity for a couple of days so you can heal. There will be some temporary redness, swelling, and numbness on the treated areas, but these effects should subside within a few hours. Some patients will be able to see dramatic improvements almost immediately. Depending on the type of stretch marks and how many are being treated, the best results will require multiple treatment sessions (usually 3 - 5). In addition, it may take several months to see the final results as the skin repairs and rebuilds itself.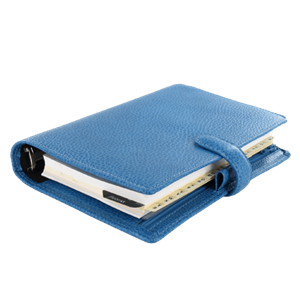 Plan Your Procedure
Average Procedure Time

30 Minutes - 2 Hours
Contact Us
We invite you to call TruDerm in Allen and Plano, TX to learn more about our stretch mark treatments using laser therapy. At TruDerm, our goal is for our patients to look and feel comfortable in their own skin. This is why we offer the latest, ground-breaking technologies and services. We look forward to meeting you.