Acne is a common skin condition that manifests when hair follicles are plugged with oil and dead skin cells. This process then results in darkened spots and pimples on the face, neck, chest, back, and upper arms. Acne is a skin disease that affects millions of people of all ages and ethnicities. Although it most commonly occurs during puberty, it can affect adults well into their 30s and 40s. TruDerm is a leading dermatological practice in Allen, TX that offers a variety of treatments to improve and manage acne. Call our front desk staff to schedule a private consultation with one of our physician assistants.
Reviews
"Kim is extremely talented and also very kind. She takes the time to listen and understand your concerns. I highly recommend her for any of your dermatology/cosmetic needs! ??"
- C.B. /
Facebook /
Mar 28, 2018
"Best experience!! The staff is so kind and professional. Renée was my facialist and did an amazing job making my skin look beautiful. I'm so very comfortable with her because of her professionalism and experience not to mention how nice she is. Kim did my Botox on another day and I couldn't be happier. She listened to my concerns and addressed them perfectly. So very happy with the knowledge and professionalism that TruDurm offers!"
- S.C. /
Google /
Mar 27, 2018
"This is such a wonderful dermatology office. It truly feels like a spa. I especially enjoyed working with Renee. She has a very caring way and offers lots of detail."
- D.V. /
Facebook /
Mar 27, 2018
"Amazing! This dermatology office was so responsive to what I felt like was an urgent matter. It's sometimes so difficult to hear back from doctor offices or get in for a last minute appointment. However, this office went above and beyond to help treat me. The PA Jenna and her MA were so nice and informative about everything. I would highly recommend this place and so glad I found it!!"
- O.F. /
Google /
Mar 27, 2018
"Amazing!! I am so happy I found this dermatology office. They were so responsive to my last minute appointment request and I was just so happy they could get me in. I usually sometimes never hear back from doctor offices, but this office got back to me right away and even booked me for an appointment the next day! The staff was so sweet and made me feel welcome. I love how clean the office is, and I truly felt like I was receiving very personalized care here. I would highly recommend and will definitely be coming back here!"
- O.F. /
Facebook /
Mar 26, 2018
Previous
Next
Acne can cause a variety of symptoms including red pimples, blackheads, whiteheads, pustules, and elevated bumps on the surface of the skin. These physical alterations to the skin can cause itchiness, redness, inflammation, and tenderness. The severity of these symptoms will vary per patient case. Acne can also create emotional symptoms as well such as depression and low-self esteem.
There are several key factors that can contribute to the cause of acne. Most often the rise in stress, poor food choices or diet, and environmental factors such as pollution; dust or dirt can cause a flare-up of acne. However, the main cause is typically a change in hormone levels. During puberty, the body begins to increase its levels of androgen and estrogen. This process usually causes the oil glands under the skin to enlarge, which can leave the skin vulnerable to accumulating dirt and bacteria. The buildup of oil, debris, and bacteria results in skin blemishes like pimples or zits. Other stages of hormonal fluctuations include pregnancy and menopause.
At Truderm, we offer a variety of treatments for mild, moderate, and severe cases of acne.
Mild
For milder cases, we usually recommend topical ointments, gels, and soaps that contain active ingredients such as resorcinol, benzoyl peroxide, sulfur, azelaic acid, and salicylic acid.
Moderate and Severe
Moderate to severe cases typically require stronger topical treatments and/or an oral antibiotic such as doxycycline, minocycline or tetracycline. In addition to topical and oral prescriptions, laser treatments and chemical peels have been known to bring significant improvement.
Your Treatment
While there are proven treatments for acne, each case is unique. Our team will perform a thorough skin exam and create a treatment plan that is uniquely designed just for you.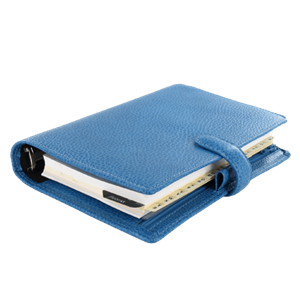 If you are tired of wasting time on over-the-counter products that don't work, call our dermatology office in Allen, TX to schedule an appointment today. Our goal is to help you obtain healthier, clearer skin that accentuates your beauty.