There are countless men and women who experience some form of alopecia, or hair loss. This condition can be mild or severe and can cause emotional issues such as insecurity or depression. Our office is pleased to offer a variety of treatments for hair loss at TruDerm in Allen and Plano, TX. We understand how frustrating this condition can be and want to help you achieve that youthful fullness you desire. Call our front desk today to schedule a private consultation. Our staff will be happy to sit down with you to discuss all your treatment options.
Reviews
"Would definitely recommend TruDerm & I will be a returning patient. Jenna was amazing & very attentive to me and made sure my concerns were taken care of. All staff members were very professional and nice. You will be very satisfied with TruDerm as I was. Thank you TruDerm!"
- C.G. /
Facebook /
May 25, 2018
"Jenna is AMAZING!! I had been regularly going to another medspa in Allen until TruDerm opened. My results were visible within just a few days, which told me their Botox isn't diluted at all. Jenna addressed my concerns and made me feel fantastic."
- J.A. /
Google /
May 25, 2018
"Great atmosphere... staff was upbeat and very professional... Looking forward to going back in July prior to my Girls Trip??"
- K.T. /
Facebook /
May 21, 2018
"Anyone know where Dr Adler has gone since leaving the Preston Center. I've been with him almost 20 years and will continue with him wherever he relocates Just hope he has not retired"
- Anonymous /
Healthgrades /
May 20, 2018
"Gorgeous facility with an excellent Nurse Injector! Kim Adkins is by far the most knowledge, caring, compassionate injector I've ever had! She goes above and beyond to make you feel comfortable by explaining every treatment in depth and making sure you have a pain free experience. She's is very thorough and a perfectionist with her work. I highly recommend you see her at the Waters Creek location. I would rate higher if possible!"
- B.C. /
Google /
May 16, 2018
Previous
Next
Alopecia treatment is best for patients with visibly thinning hair or patients in the early stages of hair loss. These treatments can stimulate dormant hair follicles and hair growth, but they cannot create new hair follicles. Typically, patients are between the ages of 30 – 55 years but signs of alopecia can occur in patients in their 20s as well.
The first step is an examination of the balding area. Next, your practitioner will most likely perform a skin biopsy to confirm whether the patient has alopecia or not. During this procedure, a very small amount of skin is taken from the target area and studied under a microscope. The team member may also take a small blood sample to determine your diagnosis as well. Once the results are concluded, we will discuss all the treatment options that are available and which option may be best for your condition.
There are a variety of treatment options available for treating alopecia. Your treatment plan will be dependent on the severity of your condition and the location of hair loss. Treatment may include injectable or oral medications that help stimulate hair growth or topical gels and creams. Typically, treatment includes a combination of these options.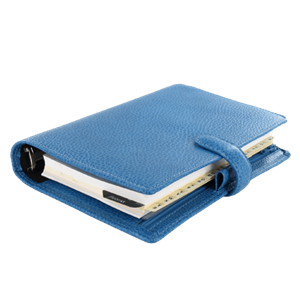 TruDerm is excited to offer a variety of treatment options for those who are experiencing mild to severe cases of hair loss. Don't wait until your hair is falling out to consider hair restoration treatments. Call our practice today to schedule a private consultation to learn more.