Cysts are sac-like structures that often contain fluid, pus, or gas. Usually, they are noncancerous and vary in size. Some cysts are so small that they frequently go unnoticed but others can be rather large like that of a golf ball. They can appear almost anywhere on the body and typically don't cause any pain or discomfort unless they rupture or become infected. As a leading dermatology practice in Allen, TX, TruDerm invites you to call or visit our facility to schedule an appointment. Although most cysts are innocuous, it's best to have them inspected by a trained team member to confirm they aren't anything to worry about.
Reviews
"Kim is extremely talented and also very kind. She takes the time to listen and understand your concerns. I highly recommend her for any of your dermatology/cosmetic needs! ??"
- C.B. /
Facebook /
Mar 28, 2018
"Best experience!! The staff is so kind and professional. Renée was my facialist and did an amazing job making my skin look beautiful. I'm so very comfortable with her because of her professionalism and experience not to mention how nice she is. Kim did my Botox on another day and I couldn't be happier. She listened to my concerns and addressed them perfectly. So very happy with the knowledge and professionalism that TruDurm offers!"
- S.C. /
Google /
Mar 27, 2018
"This is such a wonderful dermatology office. It truly feels like a spa. I especially enjoyed working with Renee. She has a very caring way and offers lots of detail."
- D.V. /
Facebook /
Mar 27, 2018
"Amazing! This dermatology office was so responsive to what I felt like was an urgent matter. It's sometimes so difficult to hear back from doctor offices or get in for a last minute appointment. However, this office went above and beyond to help treat me. The PA Jenna and her MA were so nice and informative about everything. I would highly recommend this place and so glad I found it!!"
- O.F. /
Google /
Mar 27, 2018
"Amazing!! I am so happy I found this dermatology office. They were so responsive to my last minute appointment request and I was just so happy they could get me in. I usually sometimes never hear back from doctor offices, but this office got back to me right away and even booked me for an appointment the next day! The staff was so sweet and made me feel welcome. I love how clean the office is, and I truly felt like I was receiving very personalized care here. I would highly recommend and will definitely be coming back here!"
- O.F. /
Facebook /
Mar 26, 2018
Previous
Next
Small cysts generally have no symptoms or signs. It is very common for them to go undetected until some type of physical exam is performed. Cysts can either be raised or lie just under the uppermost layer of the skin. Since they are often inconspicuous and don't cause any pain, some patients may not realize they have one. Typically, most cysts can be felt as a lump in the skin. Larger cysts are easier to detect and are often very noticeable. When a cyst begins to cause pain, is it usually the result of an infection or eruption. Larger cysts can also cause internal organs to become compressed or displaced, which can cause great discomfort.
Cysts are very common abnormalities that can occur for several different reasons. Underlying causes can be due to genetics, organ defects, infection, tumors, or chronic inflammatory conditions. Other injuries or a disruption in the flow of fluids and oils can cause cysts as well. There are many different types of cysts but during the initial consultation, a TruDerm team member will examine your condition to better determine its origin and makeup.
Many cysts don't cause any pain or discomfort, but they may cause emotional insecurity if they are in a location that draws unwanted attention. Many patients visit TruDerm to have cysts removed for either cosmetic reasons or because they have erupted or have become infected. Our main goal at TruDerm is to examine the cyst properly to confirm it is benign. Some cysts can be cancerous and if they are infected, they can cause great discomfort and pain. Generally, most cysts are easily collapsed and drained with a simple needle puncture. Others may require surgical removal with a scalpel.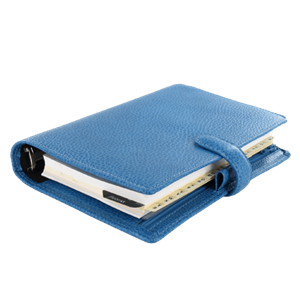 If you have a cyst that is causing you pain or a cyst that is in an open area such as the face, neck, or legs, call TruDerm in Allen, TX today. Our skilled team can assess your condition accordingly to provide you with the best treatment options available.