Men and women from all over the Allen, TX area and surrounding communities visit TruDerm for treatment of inflamed skin. This condition is known as dermatitis and can affect patients of all ages. Generally, symptoms include red, swollen skin or an itchy rash. Dermatitis can also cause blisters or flakiness. The cause of dermatitis tends to derive from a combination of genetics and environmental factors. Patients with allergies, hay fever, or asthma are usually more prone to flare-ups. One of our providers will perform testing and evaluate a patient's medical history to determine the cause and best form of treatment.
Reviews
"Kim is extremely talented and also very kind. She takes the time to listen and understand your concerns. I highly recommend her for any of your dermatology/cosmetic needs! ??"
- C.B. /
Facebook /
Mar 28, 2018
"Best experience!! The staff is so kind and professional. Renée was my facialist and did an amazing job making my skin look beautiful. I'm so very comfortable with her because of her professionalism and experience not to mention how nice she is. Kim did my Botox on another day and I couldn't be happier. She listened to my concerns and addressed them perfectly. So very happy with the knowledge and professionalism that TruDurm offers!"
- S.C. /
Google /
Mar 27, 2018
"This is such a wonderful dermatology office. It truly feels like a spa. I especially enjoyed working with Renee. She has a very caring way and offers lots of detail."
- D.V. /
Facebook /
Mar 27, 2018
"Amazing! This dermatology office was so responsive to what I felt like was an urgent matter. It's sometimes so difficult to hear back from doctor offices or get in for a last minute appointment. However, this office went above and beyond to help treat me. The PA Jenna and her MA were so nice and informative about everything. I would highly recommend this place and so glad I found it!!"
- O.F. /
Google /
Mar 27, 2018
"Amazing!! I am so happy I found this dermatology office. They were so responsive to my last minute appointment request and I was just so happy they could get me in. I usually sometimes never hear back from doctor offices, but this office got back to me right away and even booked me for an appointment the next day! The staff was so sweet and made me feel welcome. I love how clean the office is, and I truly felt like I was receiving very personalized care here. I would highly recommend and will definitely be coming back here!"
- O.F. /
Facebook /
Mar 26, 2018
Previous
Next
Since there are several types of dermatitis, symptoms are presented in different ways. Typically beginning in infancy, atopic dermatitis results in a red, itchy rash usually at the front of the neck, behind the knees, or inside the elbows. Contact dermatitis occurs when a patient touches a substance that causes an allergic reaction or irritates the skin. This can result in a red rash that can itch, sting, or burn, and blisters are also possible. With seborrheic dermatitis, reddened skin, scaly patches, and abundant dandruff are common.
A number of factors play a role in causing dermatitis. With atopic dermatitis, genetics, dry skin, bacteria, environmental factors, and immune system problems are the leading causes. Contact dermatitis is caused by a patient who has adverse effects to certain products and substances like soaps, detergents, jewelry, and cleaning supplies. In seborrheic dermatitis, the condition could be connected to a fungus found in the skin's oil secretion since symptoms are often dependent on the season.
In some cases, we may prescribe corticosteroid ointments to be used on the affected areas. Some patients benefit from calcineurin inhibitors, which are creams or lotions that can correct immune system dysfunctions that lead to symptoms. Other patients benefit from light therapy treatments, where the skin is exposed to a certain amount of light to soothe the skin. Since each patient's cause and symptoms of dermatitis vary, the treatment can vary significantly and will be determined during a thorough exam with one of our practitioners.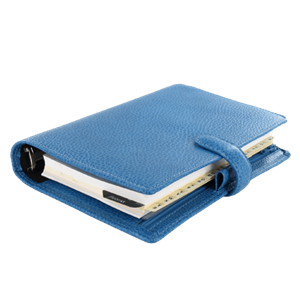 Get Control of Your Dermatitis
Dermatitis can be painful and can greatly affect a patient's well being and quality of life to the point where daily activities can't be completed. To take control of your dermatitis and get your life back to normal, contact our Allen, TX office to schedule your consultation as soon as possible.