Eczema isn't a specific health condition but a collection of skin diseases that cause a physical reaction to the skin. These reactions often lead to redness, inflammation, itchiness, and raised blisters on various parts of the body. There are eight types of eczema but the most common is atopic dermatitis. This specific type of eczema usually develops in early childhood but can appear later in life as well. At TruDerm in Allen, TX, our physician or trained team member will carefully examine each patient case with great care. Our goal is to determine your diagnosis properly so we can create a treatment plan that will yield the best results possible.
Reviews
"Kim is extremely talented and also very kind. She takes the time to listen and understand your concerns. I highly recommend her for any of your dermatology/cosmetic needs! ??"
- C.B. /
Facebook /
Mar 28, 2018
"Best experience!! The staff is so kind and professional. Renée was my facialist and did an amazing job making my skin look beautiful. I'm so very comfortable with her because of her professionalism and experience not to mention how nice she is. Kim did my Botox on another day and I couldn't be happier. She listened to my concerns and addressed them perfectly. So very happy with the knowledge and professionalism that TruDurm offers!"
- S.C. /
Google /
Mar 27, 2018
"This is such a wonderful dermatology office. It truly feels like a spa. I especially enjoyed working with Renee. She has a very caring way and offers lots of detail."
- D.V. /
Facebook /
Mar 27, 2018
"Amazing! This dermatology office was so responsive to what I felt like was an urgent matter. It's sometimes so difficult to hear back from doctor offices or get in for a last minute appointment. However, this office went above and beyond to help treat me. The PA Jenna and her MA were so nice and informative about everything. I would highly recommend this place and so glad I found it!!"
- O.F. /
Google /
Mar 27, 2018
"Amazing!! I am so happy I found this dermatology office. They were so responsive to my last minute appointment request and I was just so happy they could get me in. I usually sometimes never hear back from doctor offices, but this office got back to me right away and even booked me for an appointment the next day! The staff was so sweet and made me feel welcome. I love how clean the office is, and I truly felt like I was receiving very personalized care here. I would highly recommend and will definitely be coming back here!"
- O.F. /
Facebook /
Mar 26, 2018
Previous
Next
Common symptoms include rash, dryness, redness, bumpy or scaly skin, inflammation, and itchiness. Usually, these skin irritations will appear in patches of skin on areas such as the face, neck, hands, arms, or legs. Although the symptoms do vary for everyone, itching is usually the most prevalent. The severity of irritation varies as well but constant scratching can cause bleeding or open sores, which can lead to infection making eczema symptoms worse.
There is no one specific cause to eczema as flare-ups are usually created by a combination of immune system abnormalities, genetics, and environmental triggers. Those who have sensitive skin, asthma, or hay fever are typically more likely to develop eczema. Contact with certain soaps, shampoos, fabrics, fur or animal dander, and dry or humid climates can also trigger eczema. Basically, anything that causes irritation to the skin can cause a flare-up of eczema. However, unlike many skin diseases, eczema is not contagious.
There is no cure for eczema but there are a variety of treatments that are available to help lessen and manage its symptoms. Treatment will be dependent upon the patient's age and severity of eczema. Common treatments include over-the-counter medications, prescription topicals, and oral or injectable steroids. In extreme cases, immunosuppressants may be prescribed to suppress the immune system. Typically, this treatment is used as a last attempt after other treatments have been deemed unsuccessful.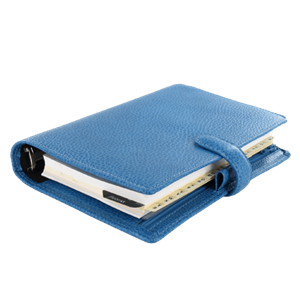 Get Control over Your Eczema!
Call TruDerm in Allen, TX today to set up an initial consultation with a member of our team. We will be happy to sit down with you to create a multi-level treatment plan to bring you relief and prevent the frequency of eczema flare-ups.