Hidradenitis suppurativa (HS) is a skin condition that causes small painful lumps underneath the skin. It usually occurs in areas where the skin rubs together like the armpits, groin, inner thighs, between the buttocks, and underneath the breasts. At TruDerm, we understand that this can be a debilitating skin condition that can also cause embarrassment and depression. Our goal at TruDerm is to provide attentive, compassionate dermatological care to all our patients. If you suffer from HS, call our Allen and Plano, TX office today to schedule a private consultation.
Reviews
"I've been coming here since June for laser treatments and the entire team is great! Reneé does my appointments every time and she's the best! She's receptive and personable which makes it less awkward and more comfy. She's super knowledgeable about dealing with deeper skin tones which was a major key for me. I've had barely any hair growth since I've started but I do get the occasional strays. Stephanie always calls me the day before my appointment to make sure I'm prepped which is great cause I forget. Belinda is on top of scheduling my next appointments ASAP. Overall very solid!"
- F.C. /
Google /
Oct 19, 2018
"Appointment on time and quick. Everyone was very friendly and helpful."
- L.O. /
Google /
Oct 19, 2018
"Jena is fabulous!! She gets the job done and heals any skin issues that come up! The staff is fabulous at their Allen location! Excellent service and affordable pricing! I moved to Uptown and still visit their office for appts!"
- S.D. /
Google /
Oct 17, 2018
"Could not be happier with how my first visit went! There was no waiting or wondering what was going on. The entire staff was so friendly and genuinely interested in the reason for my visit. Not only will I be back, but I will refer others! Thank you lots!"
- F. /
Google /
Oct 16, 2018
"Awesome staff !!"
- K.B. /
Google /
Oct 13, 2018
Previous
Next
Hidradenitis suppurativa symptoms include small lumps underneath the dermis that cause a brown or red-like appearance to the skin. These nodules take on a similar profile to that of pimples or boils. The pea-sized lumps can break open and release a foul-smelling pus. Men and women who suffer from hidradenitis suppurativa should seek professional treatment right away to ease symptoms and manage flare-ups. Symptoms can occur in one or more spots at a time and can last several weeks or months. In some cases, the disease gets progressively worse as the patient gets older.
The cause of HS is unknown, but it tends to occur when sweat glands get blocked. The first symptoms usually occur in the teen years or early 20s. Women tend to be more susceptible to the disease than men but the reasons for this aren't clear. HS is also more common in those who are overweight and smoke. One-third of people who have HS report having a family history of the condition.
There is no cure for HS but early diagnosis and treatment is key in managing and improving its symptoms. At TruDerm, we offer a variety of treatment options for HS which can be discussed in detail during an initial consultation. Typically, treatment involves a combination of topical creams, antibiotics, steroids, pain medications, bleach baths, and zinc supplements. Treatment will also vary depending on the severity of your condition.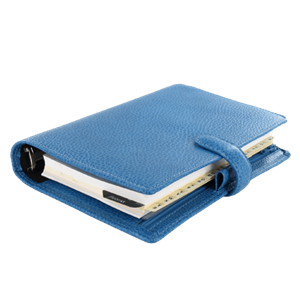 Hidradenitis suppurativa is a skin condition that not only causes great discomfort but negatively alters the look and feel of the skin. Our practitioners are highly trained and well versed in the latest treatments that can help improve your condition. Call our office in Allen and Plano, TX to learn more.