TruDerm helps men and women of all ages who wish to improve the appearance of an unsightly scar or keloid. Typically, scars are caused by an injury, surgery, or trauma. They can be either raised or lay flat on the surface of the skin on different areas of the body. At TruDerm, we understand that scars can dramatically change the look and feel of your skin, which can cause a great amount of insecurity. We want all our patients to feel confident about their appearance and are excited to offer scar revision therapy to those who desire beautiful-looking skin. This treatment option involves a number of different procedures that can effectively reduce the appearance of scars.
Reviews
"Very professional and courteous staff. Clean facilities and an inviting waiting room. It's easy to make an appointment with them and follow up is timely. (No long wait times talking to an automated system)Would definitely recommend them to anyone."
- B. /
Google /
Dec 08, 2018
"Really good service, friendly team and well organized. I would recommend."
- S.P. /
Google /
Dec 08, 2018
"Great experience! Office staff is very nice, helpful and personalable. Dr. Adler as always is hilarious and very skilled at what he does. He's great at getting to to the source of the problem and correcting it quickly. I know I'm in good whenever I come here."
- K.H. /
Google /
Dec 08, 2018
"Loved my visit, easy in and out process, up to date tech. I felt comfortable talking to Jenna. Left extremely pleased, and look forward to my follow ups!"
- K.R. /
Google /
Dec 07, 2018
"Dr. Adler is the only dermatologist I trust. Before seeing him I had cystic acne that had gotten worse from a prescription that my previous dermatologist had ordered me and I was basically told to get over it, I then found Dr. Adler and he listened to my concerns and completely changed my acne regiment which cleared my skin up in a matter of months. I highly recommend seeing him."
- A.N. /
Google /
Dec 06, 2018
Previous
Next
Since there are various scar revision procedures that address different types of scars, it is beneficial to recognize the correct type a patient has in order to treat it effectively.
Atrophic scars take on a sunken look and are usually caused by surgery, acne, trauma or chickenpox
Keloid scars occur due to cell overproduction following a skin injury. They are raised, thick and have a red-purple color and extend beyond the original wound. They can be itchy or painful.
Hypertrophic are raised and red in color but don't expand beyond the wound area but can restrict movement
Scar contractures are usually the result of burns and leads to the skin shrinking, which can lead to a feeling of tightness and movement restriction
Depending on the type of scar that a patient has, along with the size, location and its appearance, we may employ several different procedures. For surface scars, your provider may prescribe the use of topical ointments, tapes, or external compression to improve discoloration. With shave excision, a surgical shaver is used to remove the top part of the scar to leave a more even surface. Sunken or depressed scars can be injected with various substances to improve texture and overall appearance. Microdermabrasion, laser therapy, and chemical peels can also be deployed to improve the appearance of scars. There are various other procedures that can be performed to help minimize the appearance of scars. For scars that require a more invasive approach, plastic surgery may be required.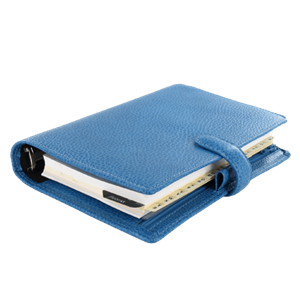 Schedule a Skin Exam Today
Unsightly or painful scars no longer have to be a bother. Patients who are burdened by an existing scar of such nature are invited to call our dermatology practice to schedule a skin exam. We will evaluate the scar and recommend a treatment approach so that you can show your skin without anxiety or worry. We look forward to meeting with you soon.