Melasma is a common skin condition that causes brown patches on the face or forearms. It is thought to be caused by overexposure to the sun or hormonal changes and is usually more likely to occur in female patients. Those with darker skin are also more prone to the disease. TruDerm offers a variety of treatments that can help but typically the first form of treatment will be educating patients on how to protect their skin from the sun. If you are unhappy with the look of your skin, call our Allen and Plano, TX practice today to set up a one-on-one consultation with one of our providers. We will be happy to help get your skin back on track to create a balanced and glowing appearance.
Reviews
"Annette took lots of time explaining all of my options and what to expect - I have been to Truderm several times and have always had exceptional service and have been happy with my results!"
- B.J. /
Google /
Feb 08, 2019
"Anette RN is amazing. Not only is she wonderful at what she does but she also makes every visit so enjoyable. Love both Truderm locations!"
- D.A. /
Google /
Feb 08, 2019
"Highly recommend this place! The staff at TruDerm are awesome. Very relaxed and welcomed environment. #goseeBelinda"
- L.M. /
Facebook /
Feb 07, 2019
"Jenna has been very nice and helpful. Both Plano and Allen facilities are beautiful, and all the staff very friendly."
- B.M. /
Google /
Feb 06, 2019
"Straight shooter, good bedside manner, offers multiple solutions."
- G.F. /
Google /
Feb 06, 2019
Previous
Next
Our providers can usually diagnose melasma based upon the appearance of your skin. We may want to examine your skin with a Wood's lamp to help guide the treatment. In some cases, melasma can look like another skin condition. If this is the case, a skin biopsy may need to be taken during your visit.
There are several options for treating melasma. The first form of treatment usually includes topical creams, gels, or lotions that can be prescribed to help promote skin lightening. The second option for treating melasma includes microdermabrasion, chemical peels, or fractional laser therapy. Your provider can go over these options in greater detail during your initial consult. Improvements usually last if the patient is practicing good sun protection and maintenance.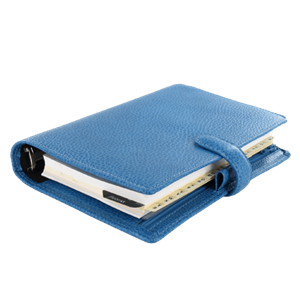 Schedule a Consult Today!
If you suffer from melasma and are tired of trying to cover it up with makeup, or spending excess money on over-the-counter treatments that do not offer you the results you desire, we invite you to call our dermatology office and schedule a consultation. Melasma requires a unique diagnosis so that the right treatment can be offered for your skin type. In some cases, the wrong treatment (i.e., certain laser therapy) is applied, which can make the skin turn darker. One of our physicians can accurately diagnose and treat melasma to provide you with a great result.