Melasma is a common skin condition that causes brown patches on the face or forearms. It is thought to be caused by overexposure to the sun or hormonal changes and is usually more likely to occur in female patients. Those with darker skin are also more prone to the disease. TruDerm offers a variety of treatments that can help but typically the first form of treatment will be educating patients on how to protect their skin from the sun. If you are unhappy with the look of your skin, call our Allen and Plano, TX practice today to set up a one-on-one consultation with one of our providers. We will be happy to help get your skin back on track to create a balanced and glowing appearance.
Reviews
"Very professional and courteous staff. Clean facilities and an inviting waiting room. It's easy to make an appointment with them and follow up is timely. (No long wait times talking to an automated system)Would definitely recommend them to anyone."
- B. /
Google /
Dec 08, 2018
"Really good service, friendly team and well organized. I would recommend."
- S.P. /
Google /
Dec 08, 2018
"Great experience! Office staff is very nice, helpful and personalable. Dr. Adler as always is hilarious and very skilled at what he does. He's great at getting to to the source of the problem and correcting it quickly. I know I'm in good whenever I come here."
- K.H. /
Google /
Dec 08, 2018
"Loved my visit, easy in and out process, up to date tech. I felt comfortable talking to Jenna. Left extremely pleased, and look forward to my follow ups!"
- K.R. /
Google /
Dec 07, 2018
"Dr. Adler is the only dermatologist I trust. Before seeing him I had cystic acne that had gotten worse from a prescription that my previous dermatologist had ordered me and I was basically told to get over it, I then found Dr. Adler and he listened to my concerns and completely changed my acne regiment which cleared my skin up in a matter of months. I highly recommend seeing him."
- A.N. /
Google /
Dec 06, 2018
Previous
Next
Our providers can usually diagnose melasma based upon the appearance of your skin. We may want to examine your skin with a Wood's lamp to help guide the treatment. In some cases, melasma can look like another skin condition. If this is the case, a skin biopsy may need to be taken during your visit.
There are several options for treating melasma. The first form of treatment usually includes topical creams, gels, or lotions that can be prescribed to help promote skin lightening. The second option for treating melasma includes microdermabrasion, chemical peels, or fractional laser therapy. Your provider can go over these options in greater detail during your initial consult. Improvements usually last if the patient is practicing good sun protection and maintenance.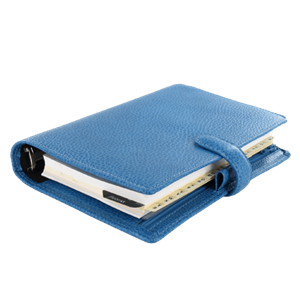 Schedule a Consult Today!
If you suffer from melasma and are tired of trying to cover it up with makeup, or spending excess money on over-the-counter treatments that do not offer you the results you desire, we invite you to call our dermatology office and schedule a consultation. Melasma requires a unique diagnosis so that the right treatment can be offered for your skin type. In some cases, the wrong treatment (i.e., certain laser therapy) is applied, which can make the skin turn darker. One of our physicians can accurately diagnose and treat melasma to provide you with a great result.