Moles are small growths on the skin that are usually brown or black in color. They can develop on various areas of the body and can be either flat or raised. It's normal to acquire anywhere between 10 – 40 moles by adulthood. Typically, moles are benign but some can become cancerous. Routine skin exams are key in monitoring the health of your skin. At TruDerm in Allen and Plano, TX, we provide total body skin exams to all our dermatology patients to determine proper diagnosis and treatment. If you have one or more moles that you are concerned about, call our office today to set up an appointment with a member of our dermatology team. Your skin health and safety is our priority.
Reviews
"Annette took lots of time explaining all of my options and what to expect - I have been to Truderm several times and have always had exceptional service and have been happy with my results!"
- B.J. /
Google /
Feb 08, 2019
"Anette RN is amazing. Not only is she wonderful at what she does but she also makes every visit so enjoyable. Love both Truderm locations!"
- D.A. /
Google /
Feb 08, 2019
"Highly recommend this place! The staff at TruDerm are awesome. Very relaxed and welcomed environment. #goseeBelinda"
- L.M. /
Facebook /
Feb 07, 2019
"Jenna has been very nice and helpful. Both Plano and Allen facilities are beautiful, and all the staff very friendly."
- B.M. /
Google /
Feb 06, 2019
"Straight shooter, good bedside manner, offers multiple solutions."
- G.F. /
Google /
Feb 06, 2019
Previous
Next
A typical mole is often brown, black, tan, or pink in color and can be found almost anywhere on the body. Common areas of development include the hands, face, neck, back, scalp, and chest. They can be raised or flat and can have a single hair in the center. Moles can be very small and are often the size of a pencil eraser but some can be much larger. They can be circular in shape or have an irregular profile. If a mole has seemed to alter its shape or size or is oozing and causing pain, a skin exam should be scheduled immediately.
Moles can be caused by the genetic makeup we inherit from our parents or from sun exposure. Those with lighter skin are more likely to develop moles but moles can exist on all skin colors. Protecting the skin with sunscreen or clothing can help to prevent the development of moles. These skin growths are also more likely to develop during the summer months because that's when patients usually experience the most amount of sun exposure.
At TruDerm, we offer a variety of treatment methods for patients who wish to remove moles for cosmetic or medical reasons. The approach will vary depending on the health of the mole, size, shape, and location. Common moles can be surgically removed during an in-office procedure. Cancerous moles usually require a more intensive approach. During your initial exam, a member of our treatment team will be able to discuss the procedure in further detail. If you suspect you may have a cancerous mole, the first step will be to perform a tissue exam or pathology test. From there, treatment options will be determined.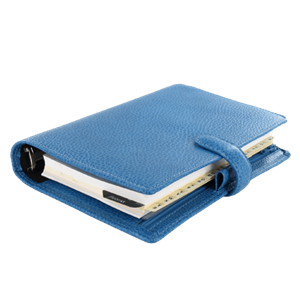 Schedule Your Mole Check!
If you have a mole that is causing you concern or one that is in an undesirable area, call our Allen and Plano, TX office today. We will expertly examine your skin and present you with all your treatment options. Our professionals at TruDerm are highly skilled in all the latest techniques and treatment methods to help you achieve the look you desire. When you visit TruDerm, you can be confident that you are in good hands.