Poison ivy and poison oak are poisonous plants that contain an oily substance called urushiol, which causes a rash when it comes into contact with the skin. These plants are found in wooded or marshy areas throughout the United States. Individuals who love spending time outdoors and going hiking in wooded areas are often more likely to acquire poison oak or ivy rashes. Even the slightest contact can cause a full body rash. The good news: it's very treatable and TruDerm in Allen and Plano, TX offers several soothing options that can bring dramatic relief. Call our Allen and Plano, TX offices today to schedule a consultation with one of our providers.
Reviews
"I've been coming here since June for laser treatments and the entire team is great! Reneé does my appointments every time and she's the best! She's receptive and personable which makes it less awkward and more comfy. She's super knowledgeable about dealing with deeper skin tones which was a major key for me. I've had barely any hair growth since I've started but I do get the occasional strays. Stephanie always calls me the day before my appointment to make sure I'm prepped which is great cause I forget. Belinda is on top of scheduling my next appointments ASAP. Overall very solid!"
- F.C. /
Google /
Oct 19, 2018
"Appointment on time and quick. Everyone was very friendly and helpful."
- L.O. /
Google /
Oct 19, 2018
"Jena is fabulous!! She gets the job done and heals any skin issues that come up! The staff is fabulous at their Allen location! Excellent service and affordable pricing! I moved to Uptown and still visit their office for appts!"
- S.D. /
Google /
Oct 17, 2018
"Could not be happier with how my first visit went! There was no waiting or wondering what was going on. The entire staff was so friendly and genuinely interested in the reason for my visit. Not only will I be back, but I will refer others! Thank you lots!"
- F. /
Google /
Oct 16, 2018
"Awesome staff !!"
- K.B. /
Google /
Oct 13, 2018
Previous
Next
Symptoms of Poison Ivy/Oak
Symptoms of poison oak and poison ivy include red discolored patches of skin and itchiness. In some cases, blistering or swelling can occur. The rash itself can appear in different forms such as bumpy, streaky, or linear patterns. Severe itching can cause bleeding, which can lead to a possible risk of infection. Although symptoms are designated to the area in which the oil resin made contact with the skin, the rash can spread to other body parts if the contaminated area (with resin) makes contact with another. Symptoms often disappear within 1 – 3 weeks.
What causes Poison Ivy/oak?
A poison oak or poison ivy rash is caused by direct contact with the oil resin that the plant produces. The sap is what irritates the skin, producing a red and itchy rash. The sap can be found on the leaves, flowers, stems, and roots of these plants. It's important to become familiar with the plant's appearance so they can be recognized and avoided on nature hikes and outdoor activities. Preventative measures like wearing long sleeves and pants can also help to lower the risk of coming into contact with the resin.
Treatment for Poison Ivy/oak
The first form of treatment will be to clean the affected area with warm water. This treatment works best within the first 20 – 30 minutes of coming into contact with the oil resin. Since the rash usually disappears on its own within a few weeks, treatment will consist of symptomatic care. Benadryl, calamine lotion, oatmeal baths, a cold compress, and over-the-counter pain medication will help to ease symptoms. However, Dr. Adler may need to prescribe an antibiotic if an infection has developed from breaking the skin due to over itching. We also recommend that patients thoroughly clean their clothes, sheets, and towels to rid any traces of the oily resin.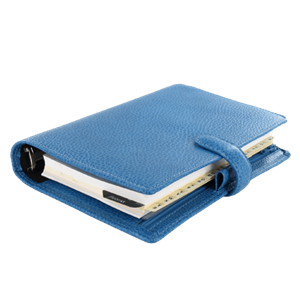 Don't let poison oak or ivy stop you from spending time outdoors on your favorite hiking trails. When you visit TruDerm, you can be confident that you are in good hands. Our skin care professionals will provide you with the treatment and tools you need to ease your symptoms so you can return to your normal routine. Call our Allen and Plano, TX offices today to schedule an appointment.