TruDerm is an elite dermatology practice in Allen and Plano, TX that specializes in diagnosing and treating a wide variety of skin conditions including psoriasis. With our team of experts we are able to create customized treatments plans that help to produce positive outcomes. Psoriasis is a chronic inflammatory skin diseases that causes red, scaling patches of skin. This condition is most common in patients who have diabetes, heart disease, or who are significantly overweight. Psoriasis typically occurs on the scalp, chest, hands, elbows, knees, and feet.
Reviews
"Would definitely recommend TruDerm & I will be a returning patient. Jenna was amazing & very attentive to me and made sure my concerns were taken care of. All staff members were very professional and nice. You will be very satisfied with TruDerm as I was. Thank you TruDerm!"
- C.G. /
Facebook /
May 25, 2018
"Jenna is AMAZING!! I had been regularly going to another medspa in Allen until TruDerm opened. My results were visible within just a few days, which told me their Botox isn't diluted at all. Jenna addressed my concerns and made me feel fantastic."
- J.A. /
Google /
May 25, 2018
"Great atmosphere... staff was upbeat and very professional... Looking forward to going back in July prior to my Girls Trip??"
- K.T. /
Facebook /
May 21, 2018
"Anyone know where Dr Adler has gone since leaving the Preston Center. I've been with him almost 20 years and will continue with him wherever he relocates Just hope he has not retired"
- Anonymous /
Healthgrades /
May 20, 2018
"Gorgeous facility with an excellent Nurse Injector! Kim Adkins is by far the most knowledge, caring, compassionate injector I've ever had! She goes above and beyond to make you feel comfortable by explaining every treatment in depth and making sure you have a pain free experience. She's is very thorough and a perfectionist with her work. I highly recommend you see her at the Waters Creek location. I would rate higher if possible!"
- B.C. /
Google /
May 16, 2018
Previous
Next
There are several types of psoriasis that present varying symptoms but the most common symptoms include red patches of skin that are covered with loose white scales or plaques. These patches vary in size, location, and severity. Itching is another common symptom as the psoriatic patches can appear in very sensitive areas like the scalp or underneath the breasts and soles of the feet. Symptoms are usually agitated in colder climates or winter months. Although there is no cure for psoriasis, there are many treatment options to ease its symptoms. There is also no concern for spreading as psoriasis is not contagious.
There are a variety of factors that contribute to psoriasis but the immune system plays the greatest role. When the immune system overreacts, it causes an abnormal trigger of inflammation in the skin. This results in burning or itchy patches of flaky skin. Psoriasis can also be caused by a specific genetic makeup, which is often inherited. Patients with psoriasis often have one or more family members with the condition as well. Factors such as stress, cold weather, strep throat, certain medications, and skin injuries (scratch or sunburn) can lead to a flare-up of psoriasis. At times psoriasis can be mild, severe, or you could experience periods of remission.
There are several different forms of psoriasis including:
Plaque psoriasis (most common)
Pustular psoriasis
Guttate psoriasis
Inverse psoriasis
Erythrodermic psoriasis or exfoliative psoriasis
Flare-ups for psoriasis can last for weeks or months, so it's important to seek professional treatment to help manage and ease symptoms. At TruDerm, we offer several treatment methods that are often very effective in soothing psoriasis. During your initial consultation, one of our providers will examine your condition to determine which approach is best for you. Mild cases are usually treated with topical ointments but more severe cases may require local injections of steroids or oral medications.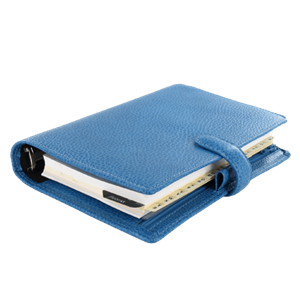 Control Your Psoriasis Today!
If are experiencing a mild or severe case of psoriasis call TruDerm in Allen and Plano, TX today. Our team is dedicated to understanding your unique condition so we can help bring significant improvement to your skin. Stop living in pain and embarrassment and visit our innovative practice for a total body skin exam.