A rash is a general term used to describe any type of inflammation or discoloration to the skin. There are many types of rashes including contact dermatitis, hives, heat rash, and athlete's foot. Rashes are often caused by an infection that is fungal, parasitic, bacterial, or viral. Some rashes aren't contagious but others can be easily spread when left untreated. If you have a rash that is causing you discomfort, call TruDerm in Allen and Plano, TX today to schedule a consultation with one of our physicians. We can assess your condition and create a treatment plan that can bring much needed relief.
Reviews
"I've been coming here since June for laser treatments and the entire team is great! Reneé does my appointments every time and she's the best! She's receptive and personable which makes it less awkward and more comfy. She's super knowledgeable about dealing with deeper skin tones which was a major key for me. I've had barely any hair growth since I've started but I do get the occasional strays. Stephanie always calls me the day before my appointment to make sure I'm prepped which is great cause I forget. Belinda is on top of scheduling my next appointments ASAP. Overall very solid!"
- F.C. /
Google /
Oct 19, 2018
"Appointment on time and quick. Everyone was very friendly and helpful."
- L.O. /
Google /
Oct 19, 2018
"Jena is fabulous!! She gets the job done and heals any skin issues that come up! The staff is fabulous at their Allen location! Excellent service and affordable pricing! I moved to Uptown and still visit their office for appts!"
- S.D. /
Google /
Oct 17, 2018
"Could not be happier with how my first visit went! There was no waiting or wondering what was going on. The entire staff was so friendly and genuinely interested in the reason for my visit. Not only will I be back, but I will refer others! Thank you lots!"
- F. /
Google /
Oct 16, 2018
"Awesome staff !!"
- K.B. /
Google /
Oct 13, 2018
Previous
Next
There are many different types of rashes that exhibit varying symptoms. Common symptoms include redness or discoloration to the skin's surface, blisters, inflammation, itching, burning, and stinging. These symptoms can be mild to severe and can cover a large or small area of the skin. A rash can develop almost anywhere on the body where an infection has contaminated the skin.
There isn't necessarily any one cause to a rash as there can be multiple factors. Usually, a rash develops when a person comes into contact with something that causes an infection or allergic reaction. Things like cleaning chemicals, certain soaps or lotions, animal dander, and pollen can result in an allergic reaction that leads to the development of a rash. There are hundreds of different viruses and bacteria that can play a part as well. If someone has asthma, hay fever, sensitive skin, or allergies, they are often more prone to acquiring rashes.
Treatment will be different for everyone. During your initial consultation, one of our physician assistants will carefully examine the skin to determine a diagnosis and treatment plan. She will take into consideration the specific type of rash, location, and severity to create an individualized treatment regimen. Often times, an antibacterial, antifungal, or antibiotic topical cream or gel will be used to ease and manage symptoms. In addition, we may also recommend that a cold compress be used at home to aid in relieving severe itching.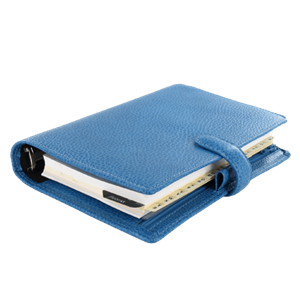 A rash can cause redness, uncontrollable itching, and just be plain uncomfortable. Don't put off treatment any longer, call TruDerm in Allen and Plano, TX to set up a consultation with one of our providers today. We can create a unique treatment plan that can help soothe your symptoms and put you on track to clearer skin.