Many patients visit our providers every year to have various skin lesions removed. These blemishes include warts, skin tags, moles, cysts, and benign tissue growths. They can occur almost anywhere on the body as a single blemish or in clusters. The most common form of removal is surgical excision. During this process, your provider will also check for any signs of skin cancer. Call TruDerm in Allen, TX today to learn more about lesion removal and how it can benefit you.
Reviews
"Kim is extremely talented and also very kind. She takes the time to listen and understand your concerns. I highly recommend her for any of your dermatology/cosmetic needs! ??"
- C.B. /
Facebook /
Mar 28, 2018
"Best experience!! The staff is so kind and professional. Renée was my facialist and did an amazing job making my skin look beautiful. I'm so very comfortable with her because of her professionalism and experience not to mention how nice she is. Kim did my Botox on another day and I couldn't be happier. She listened to my concerns and addressed them perfectly. So very happy with the knowledge and professionalism that TruDurm offers!"
- S.C. /
Google /
Mar 27, 2018
"This is such a wonderful dermatology office. It truly feels like a spa. I especially enjoyed working with Renee. She has a very caring way and offers lots of detail."
- D.V. /
Facebook /
Mar 27, 2018
"Amazing! This dermatology office was so responsive to what I felt like was an urgent matter. It's sometimes so difficult to hear back from doctor offices or get in for a last minute appointment. However, this office went above and beyond to help treat me. The PA Jenna and her MA were so nice and informative about everything. I would highly recommend this place and so glad I found it!!"
- O.F. /
Google /
Mar 27, 2018
"Amazing!! I am so happy I found this dermatology office. They were so responsive to my last minute appointment request and I was just so happy they could get me in. I usually sometimes never hear back from doctor offices, but this office got back to me right away and even booked me for an appointment the next day! The staff was so sweet and made me feel welcome. I love how clean the office is, and I truly felt like I was receiving very personalized care here. I would highly recommend and will definitely be coming back here!"
- O.F. /
Facebook /
Mar 26, 2018
Previous
Next
Our dermatology practice strives to determine the best way to diagnose and assess skin lesions in order to give patients the best testing and outcome possible. Not all lesions require removal. Some common lesions that our office removes include:
Moles for cosmetic purposes
Dysplastic moles
Melanoma
Basal cell carcinoma
Squamous cell carcinoma
Cysts
Age spots
Sun spots
Birthmarks
Warts
Large acne pustules
Lichen sclerosus
Actinic keratosis
Each patient case is unique and will require a full assessment before lesion removal is determined. We will discussion the type of lesion you have, thickness, the health of the lesion and surrounding skin, and discuss the aesthetic outcomes to anticipate as well.
How to Treat Skin Lesions
Depending on the type of lesion being removed, and the outlook Dr. Adler foresees, there are several options to consider for removal. A surgical excision biopsy may occur, which is when the lesion is cut out, along with some tissue and skin under and around it. This is often used for moles, cysts, or other forms of lesions that may be precancerous or show signs of cancer. Sutures (stitches) will be needed in most cases, and a healing ointment is applied with the surface of the skin healing within a week or two. Surface layer lesions may also be removed with a surgical blade that gently shaves away the mark.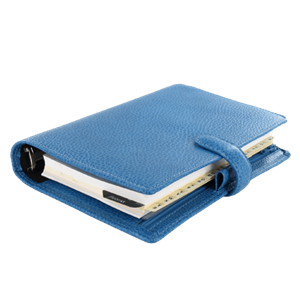 Almost every adult has a skin lesion, and many children do as well. Most lesions do not need treatment unless they begin to bleed, itch, become inflamed, irritated, or are believed to be cancerous. Our team will provide a full assessment and will determine if lesion removal is the appropriate answer. Please call our dermatology office to learn more and to schedule your consultation and skin check today.