A total body skin exam is a thorough assessment of your skin from your head to the soles of your feet. The purpose of a total body skin exam is to analyze the overall health of your skin and to check for any skin conditions that may be of some concern. During this time, one of our providers will check any existing moles or skin tags for possible signs of melanoma and the severity of existing skin disorders. After a full exam, we will discuss your medical history and how you are currently caring for your skin. Together, you and your provider will come up with a treatment plan that will help to increase the health of your skin. Call TruDerm in Allen and Plano, TX today to schedule your private skin exam. We look forward to meeting you.
Reviews
"Would definitely recommend TruDerm & I will be a returning patient. Jenna was amazing & very attentive to me and made sure my concerns were taken care of. All staff members were very professional and nice. You will be very satisfied with TruDerm as I was. Thank you TruDerm!"
- C.G. /
Facebook /
May 25, 2018
"Jenna is AMAZING!! I had been regularly going to another medspa in Allen until TruDerm opened. My results were visible within just a few days, which told me their Botox isn't diluted at all. Jenna addressed my concerns and made me feel fantastic."
- J.A. /
Google /
May 25, 2018
"Great atmosphere... staff was upbeat and very professional... Looking forward to going back in July prior to my Girls Trip??"
- K.T. /
Facebook /
May 21, 2018
"Anyone know where Dr Adler has gone since leaving the Preston Center. I've been with him almost 20 years and will continue with him wherever he relocates Just hope he has not retired"
- Anonymous /
Healthgrades /
May 20, 2018
"Gorgeous facility with an excellent Nurse Injector! Kim Adkins is by far the most knowledge, caring, compassionate injector I've ever had! She goes above and beyond to make you feel comfortable by explaining every treatment in depth and making sure you have a pain free experience. She's is very thorough and a perfectionist with her work. I highly recommend you see her at the Waters Creek location. I would rate higher if possible!"
- B.C. /
Google /
May 16, 2018
Previous
Next
A total body skin exam is for anyone who has a specific skin concern or who is simply interested in improving the current condition of their skin. During this time, our dermatological team will be able to answer any questions you might have regarding your skin including what products and remedies are bests for your unique skin type.
Dermatological Conditions
During your total body skin exam your skin care provider will carefully examine your skin for the following conditions:
Acne
Rosacea
Moles
Skin tags
Eczema
Dermatitis
Melasma
Skin lesions
Psoriasis
Autoimmune disorders
Signs of skin cancer
We value all of our patients and work diligently to provide everyone with an outstanding experience. Our office was designed to create a tranquil and spa-like atmosphere just for you because we know that when you are relaxed and comfortable, we can best provide you with the care you need. On the day you come in for your appointment, you will be escorted to one of our private treatment rooms. Generally, we will have you remove any makeup and necessary clothing so your provider can see the full extent of your natural skin. Once you are ready and have changed into an exam gown, we will perform the exam. You can expect us to look in between your fingers, toes, and the bottom of your feet.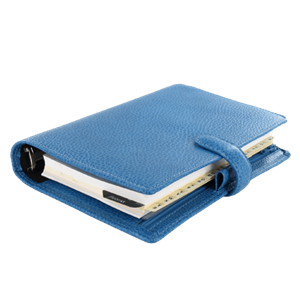 Don't let shyness prevent you from coming in for an exam. If you prefer a limited exam, we will be happy to accommodate you. Your comfort is our top priority and we want to help you get the treatment and care you need. Receiving a total body skin exam once a year is key in early detection and diagnosis of harmful skin conditions. Call TruDerm in Allen and Plano, TX to schedule today.