A total body skin exam is a thorough assessment of your skin from your head to the soles of your feet. The purpose of a total body skin exam is to analyze the overall health of your skin and to check for any skin conditions that may be of some concern. During this time, one of our providers will check any existing moles or skin tags for possible signs of melanoma and the severity of existing skin disorders. After a full exam, we will discuss your medical history and how you are currently caring for your skin. Together, you and your provider will come up with a treatment plan that will help to increase the health of your skin. Call TruDerm in Allen and Plano, TX today to schedule your private skin exam. We look forward to meeting you.
Reviews
"Annette took lots of time explaining all of my options and what to expect - I have been to Truderm several times and have always had exceptional service and have been happy with my results!"
- B.J. /
Google /
Feb 08, 2019
"Anette RN is amazing. Not only is she wonderful at what she does but she also makes every visit so enjoyable. Love both Truderm locations!"
- D.A. /
Google /
Feb 08, 2019
"Highly recommend this place! The staff at TruDerm are awesome. Very relaxed and welcomed environment. #goseeBelinda"
- L.M. /
Facebook /
Feb 07, 2019
"Jenna has been very nice and helpful. Both Plano and Allen facilities are beautiful, and all the staff very friendly."
- B.M. /
Google /
Feb 06, 2019
"Straight shooter, good bedside manner, offers multiple solutions."
- G.F. /
Google /
Feb 06, 2019
Previous
Next
A total body skin exam is for anyone who has a specific skin concern or who is simply interested in improving the current condition of their skin. During this time, our dermatological team will be able to answer any questions you might have regarding your skin including what products and remedies are bests for your unique skin type.
Dermatological Conditions
During your total body skin exam your skin care provider will carefully examine your skin for the following conditions:
Acne
Rosacea
Moles
Skin tags
Eczema
Dermatitis
Melasma
Skin lesions
Psoriasis
Autoimmune disorders
Signs of skin cancer
We value all of our patients and work diligently to provide everyone with an outstanding experience. Our office was designed to create a tranquil and spa-like atmosphere just for you because we know that when you are relaxed and comfortable, we can best provide you with the care you need. On the day you come in for your appointment, you will be escorted to one of our private treatment rooms. Generally, we will have you remove any makeup and necessary clothing so your provider can see the full extent of your natural skin. Once you are ready and have changed into an exam gown, we will perform the exam. You can expect us to look in between your fingers, toes, and the bottom of your feet.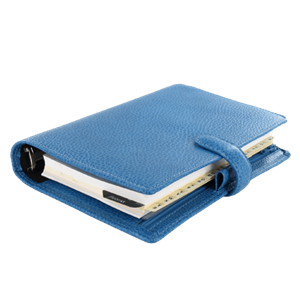 Don't let shyness prevent you from coming in for an exam. If you prefer a limited exam, we will be happy to accommodate you. Your comfort is our top priority and we want to help you get the treatment and care you need. Receiving a total body skin exam once a year is key in early detection and diagnosis of harmful skin conditions. Call TruDerm in Allen and Plano, TX to schedule today.