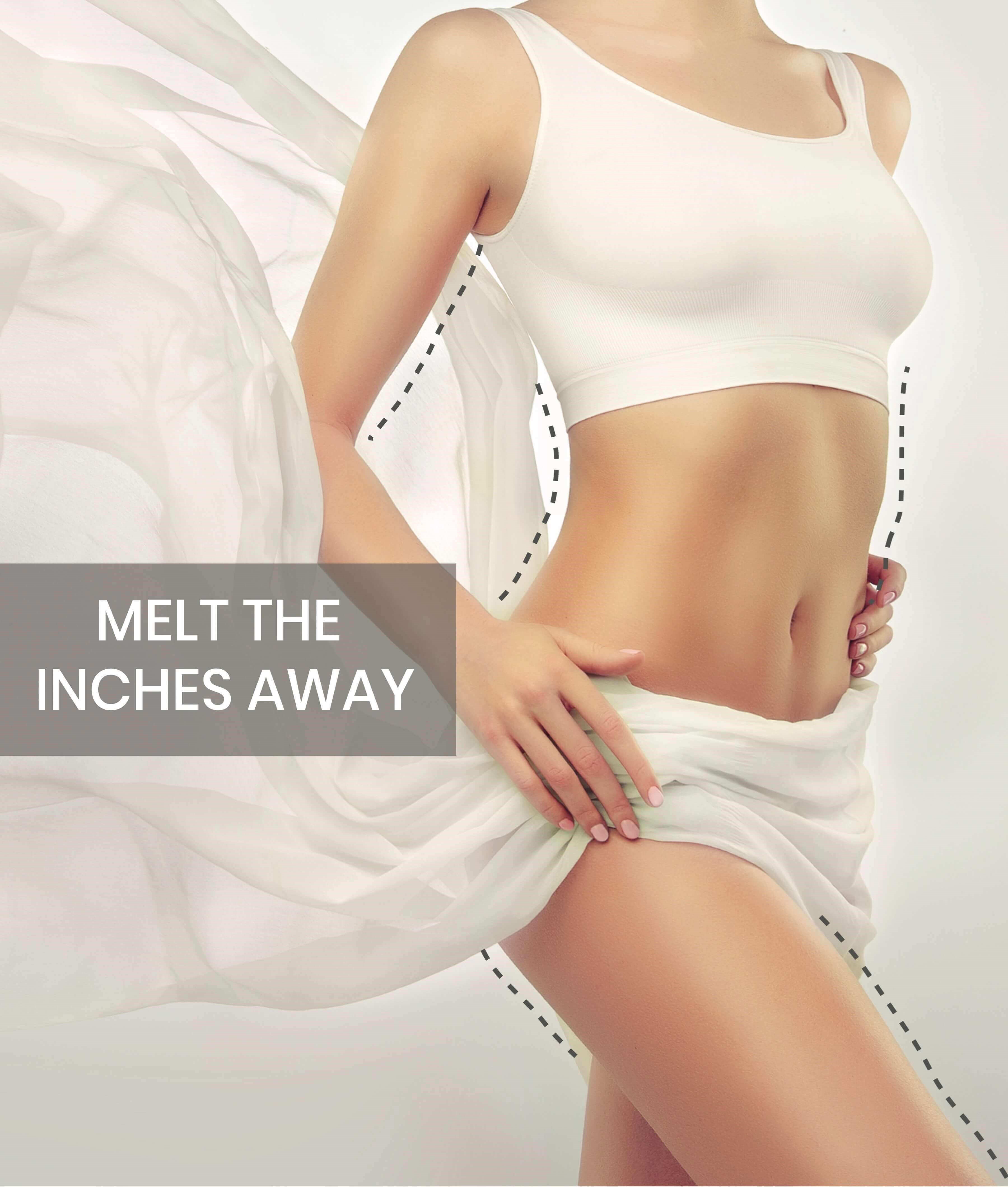 TruShape Body Contouring
Non-Invasive Body Contouring Treatment for Fat & Cellulite Reduction
UltraShape + VelaShape – 3 treatments total
$2,495
TruDerm is an elite dermatological practice in Allen and Plano, TX that offers a variety of nonsurgical treatments to improve the cosmetic appearance of the skin. One of our most popular treatments is nonsurgical body contouring to treat fat, cellulite, and skin tone. This procedure is a noninvasive way to sculpt the body in areas that have stubborn pockets of fat and smooth out the skin for a tighter contour. We are pleased to offer such an innovative alternative to surgical liposuction for patients who desire a slimmer look.
At TruDerm in Allen and Plano, TX, we offer the innovative UltraShape, as well as the new Vela Shape III. If you are interested in learning more about how these technologies can help you, call our dermatology office today to schedule a private consultation. We look forward to meeting you.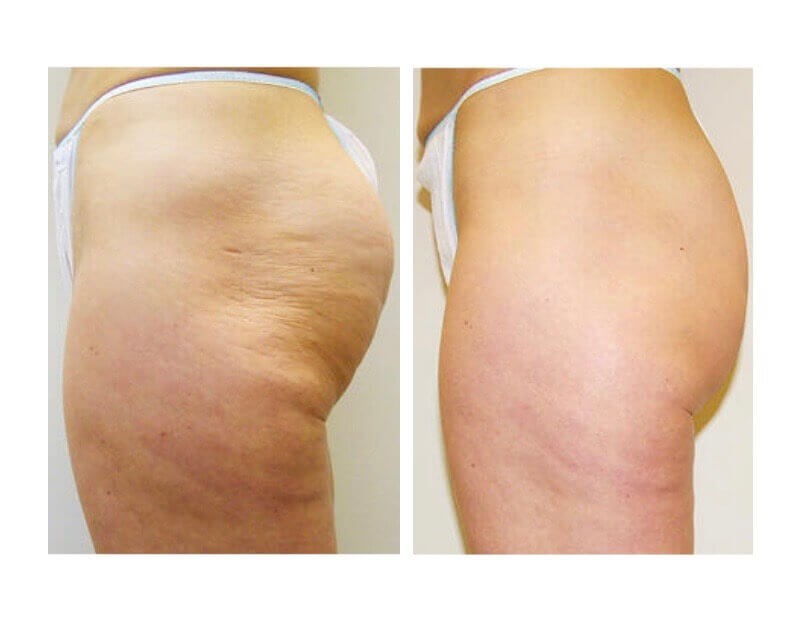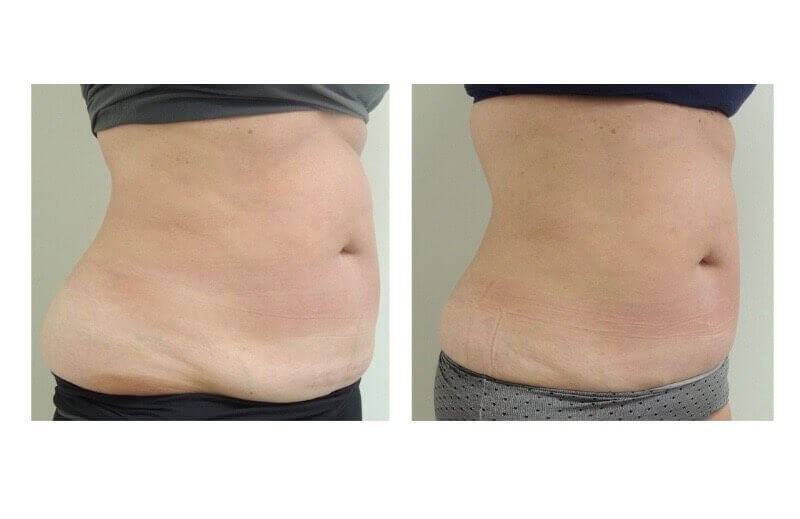 Photos: Courtesy of Syneron Candela
Reviews
"Dr.Adler is an exceptional dermatologist. I have visited several doctors for my moderate adult acne and kept getting pushed to use Accutane, which I was uncomfortable with; it was refreshing when Dr.Adler offered safer and more long term solutions that fit my needs. I am grateful that he didn't try to hard sell anything and even recommended that I stay away from excessive products or treatments, but rather simplify my routine with a "less is more" approach. He always has a smile and great attitude during our visits. I would recommend him just based upon his bedside manner and the TruDerm environment alone, but his knowledge and expertise far exceeds the other Plano area dermatologists I have seen, so it is easy to tell everyone I know about him."
- L.F. /
Google /
May 31, 2019
"First I love Dr. Adler. I started going to him at the age of 24 (I am 50 and fabulous now) back in the day lol.. then he left the park cities location so for a couple years I did not see him and found out he was at TruDerm and made an appointment ASAP!My experience at this location was fabulous I did not have to wait long everyone who works there is nice and professional and they smile at you (I mean really smile at you) the facility is absolutely beautiful and clean and they have a selection of complementary drinks for the clients (calm down not cocktails lol) . I am glad I found Dr. Adler and I am glad he is at this location. I am happy."
- M.P. /
Google /
Dec 03, 2019
"Great doctor who took my concerns seriously and talked to me like I was a thoughtful adult. Refreshing."
- T.T. /
Google /
Nov 16, 2019
"Earlier today I posted a negative review (not typical of me - I am one who usually stays quiet when frustrated and speak up only when I get great service - look at my Yelp history, 97% 5 stars) after there was some confusion around my appointment. I wanted to update my review, however, because the office manager and my amazing nurse Sally made it right by getting me back in for my treatment and handling me so kindly through it. They were eager and kind to help figure out a solution for me and I am very appreciative of their efforts. Things happen, it's how they are handled that matters. Eden the PA was also so so sweet she did my numbing cream and I will be booking an appointment with her for some medical skin care needs. I got the sublative laser treatment and I can't wait to share before and after photos :) Excited for the results. Thank you all!"
- L.P. /
Yelp /
Nov 15, 2019
"My overall experience at this location (Legacy West) was amazing! The staff were very kind and patient. I've started using the products that were prescribed and I'm already seeing results! ❤️"
- N.R. /
Google /
Nov 09, 2019
Previous
Next
Nonsurgical body shaping is an ideal treatment option for men and women who have excess fat in the abdomen, flanks, and thighs. It is best for those who are in overall good health and for individuals who are at or near their goal weight. Patients who have excess fat that cannot be treated successfully with nonsurgical body shaping or have excess skin and cellulite may be better candidates for a surgical procedure. However, our goal is to offer the most minimally invasive approaches, thus we will discuss the alternatives and help find the right solution for you.
Body Shaping Technologies
The UltraShape Power uses focused pulsed ultrasound energy to selectively target unwanted fat cells. This sophisticated energy causes the fat cells to rupture, which reduces a patient's BMI. The result is a tighter, leaner body contour. Since UltraShape Power delivers a unique frequency of energy that specifically targets fat cells, the surrounding tissue is left undisturbed. This is an innovative component that attracts many patients to UltraShape Power as they can be confident that other areas of their body won't be compromised.
VelaShape III is one of the newer body shaping and body contouring technologies to enter the aesthetic market. TruDerm offers this treatment for those seeking nonsurgical body contouring to help reduce fat and cellulite and create a slimmer, circumferential size. VelaShape uses an effective combination of bi-polar RF (radiofrequency) and optical energies that are delivered directly to the underlying dermis and hypodermis zones where cellulite and pockets of fat reside. The dual mechanism creates outstanding results as the optical energy primarily targets the dermis, while the radiofrequency energy targets the hypodermis by controlled thermal stress.
Optimal results are achieved when UltraShape & VelaShape procedures are combined. TruShape is TruDerm's exclusive limited-time offering of UltraShape + VelaShape (3 combined treatments) for only $2,499.
Both UltraShape Power and VelaShape III are advanced, state-of-the-art treatments and can be discussed during your private consultation. Both are used to treat:
The appearance of cellulite
Pockets of isolated fat
The "fluffy look" of fat in the abdomen, flanks, lower back, upper thighs
Uneven skin tone and texture
Moderate skin sagging
During treatment, the handheld device of the technology being used will be applied to the specific target area of the body. There is little to no discomfort during the procedure and since it is a noninvasive process, general anesthetic is not used. The treatment for one area usually takes about 30 - 45 minutes to perform. Typically, results are seen two weeks after a single treatment. However, multiple treatments may be required to yield optimum outcomes. Many of our patients experience the best results when they receive 2 – 3 treatments at two-week intervals.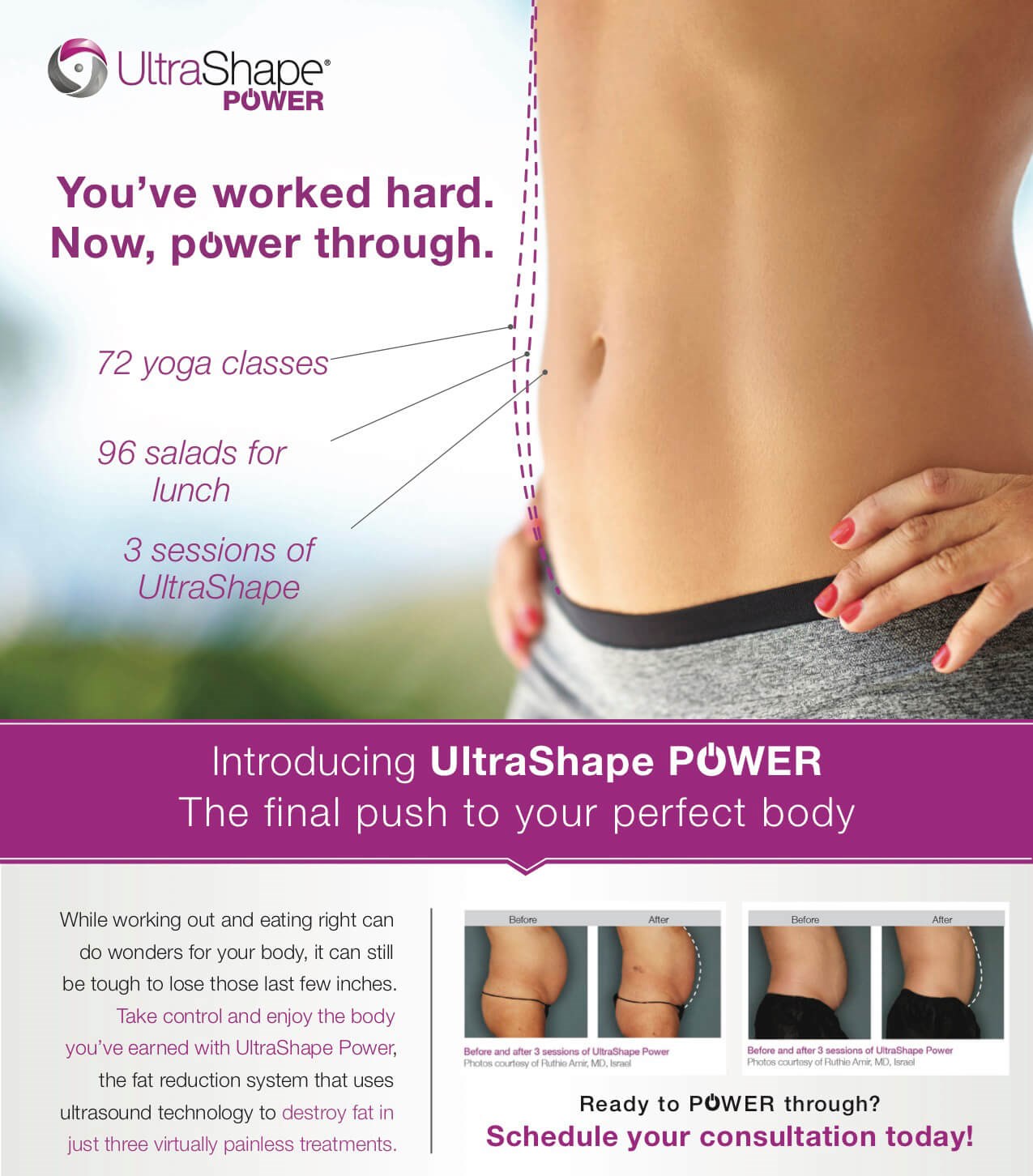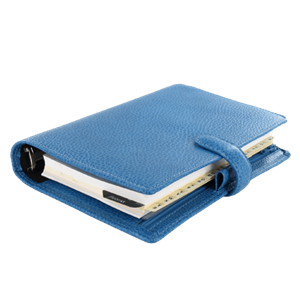 If you are looking to enhance your current shape and aren't ready to undergo a major procedure like surgical liposuction, UltraShape Power and VelaShape III can bring great results. Call TruDerm in Allen and Plano, TX today to schedule a consultation. Our staff will be happy to answer any questions you have and tell you all about how UltraShape Power can benefit you.