Even a small amount of excess fat in the upper neck area may create the presence of a "double chin" that is unwanted to both women and men. The extra pockets of fat beneath the chin (aka the submental area) can be caused by weight fluctuations, aging, or genetics that lead to a softer jawbone and chin for an undefined profile. We are pleased to provide a revolutionary method to eliminate neck fat at TruDerm in Allen and Plano, TX. Approved by the FDA (Food and Drug Administration), Kybella is a new nonsurgical procedure for upper neck fat. The active component in Kybella is a manmade version of deoxycholic acid, which works similarly like the body's natural DA to dissolve and absorb fat cells. Once it's injected into the fat below the chin, you can see a visible decrease in the volume of fat. After the fat cells are eliminated, they do not re-form, so you can enjoy your new, slimmer neck and clear jawline.
Ideal candidates for Kybella treatments have additional fat in the upper neck (submental area), which creates an unwanted fullness or a double chin appearance. The unique formula of Kybella specifically targets resistant sections of fat that can't be minimized with the usual weight loss methods. If you are at or near a healthy, stable weight, but exercise and diet have not worked to remove the fat in your neck, Kybella may be the best procedure for your needs. While Kybella may treat small or moderate pockets of fat in the upper neck, larger pockets of fat may be better treated with surgical liposuction.
Reviews
"Dr.Adler is an exceptional dermatologist. I have visited several doctors for my moderate adult acne and kept getting pushed to use Accutane, which I was uncomfortable with; it was refreshing when Dr.Adler offered safer and more long term solutions that fit my needs. I am grateful that he didn't try to hard sell anything and even recommended that I stay away from excessive products or treatments, but rather simplify my routine with a "less is more" approach. He always has a smile and great attitude during our visits. I would recommend him just based upon his bedside manner and the TruDerm environment alone, but his knowledge and expertise far exceeds the other Plano area dermatologists I have seen, so it is easy to tell everyone I know about him."
- L.F. /
Google /
May 31, 2019
"I absolutely love Jenna! I decided to try a new derm for a second opinion and ending up having such a great experience with Jenna I switched over to TruDerm. She goes above and beyond to find thorough solutions for all of my concerns and/or problems. She genuinely cares and never rushes the appointments or throws a script at you."
- K.M. /
Google /
Feb 26, 2019
"Wonderful place!! Everyone was very friendly and helpful!! Loved all the treatment options!!"
- M.D. /
Facebook /
Mar 08, 2019
"It's beautiful there! I went at the end of the year for a skin cancer check. I'll be going back soon to try out the facials. Everyone is so nice from the front desk to the PA that saw me."
- K.A. /
Facebook /
Mar 04, 2019
"Jenna is amazing! This is by far the best experience I've had at a dermatologist. She answered all of my questions and did not make me feel rushed. Even though I gave her plenty of opportunities, she did not push products on me, but gave cost-effective suggestions that fit my needs and my budget. Cannot recommend TruDerm and Jenna more!"
- M.A. /
Google /
Mar 01, 2019
Previous
Next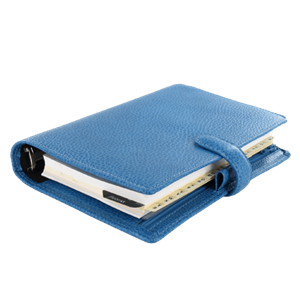 At the beginning of your Kybella treatment, your skin will be cleansed and a numbing cream will be applied to the desired area, if preferred. The procedure usually takes about 15 – 20 minutes, which includes multiple small injections into the upper neck area. Patients may need a single treatment to achieve their desired goal, while other patients may require several injections spaced 3 – 4 weeks between each appointment.
Since Kybella doesn't need general anesthesia, patients can leave our office when they are ready to return to their usual routine. Patients may experience short-term swelling, numbness, or bruising beneath the chin; however, this shouldn't last more than 2 – 3 days. Contact TruDerm right away if you are feeling any unusual symptoms like difficulty swallowing, facial muscle weakness, or if your facial expressions are uneven. While the fat eliminated by Kybella cannot regenerate, the fat cells that remain can get larger, so patients must keep a stable weight after their Kybella treatments to avoid new pockets of fat from developing. The results after this procedure leave your neck appearing tighter and slimmer.
Everybody else in your family tree may have to conceal their genetic double chin but that doesn't mean you have to. Make an appointment with one of our providers to learn more about Kybella treatments at TruDerm in Allen and Plano, TX. This is a great treatment option if you desire a nonsurgical method for minimizing your neck fat, so you can obtain a stronger jawline and chin contour.