While gaunt, flat cheeks were popular in the 90s, classic beauty calls for full cheeks that help you appear youthful and healthy. From the award-winning Juvéderm collection of nonsurgical dermal fillers, Voluma is uniquely designed to give lift and contour to the mid-face for a younger look. At our Allen and Plano, TX offices, we offer facial filler injections of Voluma to correct a sunken mid-face that is hollow and flat due to age, genetics, or weight loss. Make an appointment to find out more about how Juvéderm Voluma nonsurgical treatments at TruDerm may refresh your overall appearance by increasing lift and contour.
Voluma is an HA (hyaluronic acid) dermal filler that is best for women and men who would like to add lift and fullness to their mid-face. Many people see a decrease in the fullness of the apples of their cheeks when they age or after they have dropped a large amount of weight. Other people may have been born with thin cheeks and therefore seek treatment with Voluma to enhance their face. Female patients who are nursing or pregnant should not get injectable treatments. Voluma by Juvéderm is approved by the FDA (Food and Drug Administration) for patients 21 and older. Each patient at TruDerm will undergo a consultation to decide if Voluma is a good filler for them considering their needs, goals, and medical history before a unique treatment plan is formed.
Reviews
"Dr.Adler is an exceptional dermatologist. I have visited several doctors for my moderate adult acne and kept getting pushed to use Accutane, which I was uncomfortable with; it was refreshing when Dr.Adler offered safer and more long term solutions that fit my needs. I am grateful that he didn't try to hard sell anything and even recommended that I stay away from excessive products or treatments, but rather simplify my routine with a "less is more" approach. He always has a smile and great attitude during our visits. I would recommend him just based upon his bedside manner and the TruDerm environment alone, but his knowledge and expertise far exceeds the other Plano area dermatologists I have seen, so it is easy to tell everyone I know about him."
- L.F. /
Google /
May 31, 2019
"My overall experience at this location (Legacy West) was amazing! The staff were very kind and patient. I've started using the products that were prescribed and I'm already seeing results! ❤️"
- N.N. /
Google /
Nov 07, 2019
"I had a smallish cyst removed by Dr. Adler and couldn't be happier with the results. Having watched tons of Dr. Pimple Popper (lol) I was concerned with not fully removing the cyst and it coming back. Dr. Adler happily told me he was able to remove it all and applied the smallest fine-lined suture-line that healed completely flat and not noticeable to someone who wouldn't know what they were looking at. Super happy with the results  since the area was such a sensitive spot for me. Plus Dr. Adler has terrific bedside manner and took great care in numbing me completely. I've also gone many times for laser hair removal. Everyone always has such a great attitude in there and treat you with respect and kindness. Highly recommend!"
- A.O. /
Yelp /
Nov 05, 2019
"Dr Adler was professional, efficient, caring and informative. Excellent!"
- A.H. /
Google /
Oct 26, 2019
"Great experience and wonderful staff. Highly recommend!!!"
- J.W. /
Google /
Oct 02, 2019
Previous
Next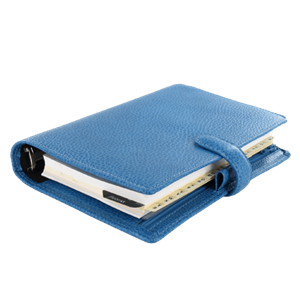 After your consultation with Dr. Adler or your TruDerm provider, a personalized treatment plan will be developed. From there, your procedure may be planned for your next appointment or completed that day, based on schedule availability. During your treatment, you can relax comfortably as the injections sites are gently cleansed to prepare for the Voluma injections. If desired, the injector may also use a local anesthetic to help make the treatment more comfortable. For accuracy, your injector will mark the injection sites before administering Voluma with a fine-gauge needle. After the filler is applied, you may have mild redness and swelling, but this typically subsides within a few days.
For many patients, the effects of Voluma injections can be seen right away and typically last for about 2 years. It's unusual to experience lasting or severe reactions from Voluma, but if you do have any concerns or a reaction, please contact TruDerm for more information. Ask your injector about how soon to make your next procedure to either increase or lengthen the effects of Juvéderm Voluma.
Youthful Contour and Lift
If you want more volume in your cheeks or lift in the middle of your face, find out more about Voluma injectable dermal fillers at TruDerm in Allen and Plano, TX. Schedule an appointment to meet with one of our providers for a skin assessment and a personal plan that may include Voluma, other Juvéderm injectable fillers, and laser skin procedures to promote a radiant complexion and youthful appearance.