A good skincare routine at home can help maintain a clear complexion, but sometimes you may want better results with a professional facial. Customized to meet the concerns and needs of your complexion, our providers suggest regular professional facials for our Allen and Plano, TX patients to keep their skin radiant and healthy. After a consultation to evaluate both visible and hidden skin damage, the ideal products and techniques will be chosen to treat your complexion. Make an appointment to get a custom, professional facial at TruDerm to raise the beauty and health of your complexion to a new level.
Facial Treatment Services
TruFacial - a 45 minute customized facial treatment tailored to your unique skin needs. This facial can include enzyme treatment, extractions, mask, mini-microdermabrasion, spot treatment, or upper decollete massage.
Microdermabrasion uses a diamond tip device to exfoliate and remove the outer layer of dead skin cells. This process works in a series to reduce wrinkles, clear blackheads, reduce sun damage and minimize pores.
Oxygen RX Treatment generates a controlled amount of oxygen on the skin. This facial helps to replace the ruddy-look associated with acne and rosacea while brightening skin tone. Perfect for all skin types. Learn More Here
Facials Reviews
"Best experience!! The staff is so kind and professional. Renée was my facialist and did an amazing job making my skin look beautiful. I'm so very comfortable with her because of her professionalism and experience not to mention how nice she is. Kim did my Botox on another day and I couldn't be happier. She listened to my concerns and addressed them perfectly. So very happy with the knowledge and professionalism that TruDurm offers!"
- S.C. /
Google /
Mar 27, 2018
"Love this place!!!!! I had the enzyme facial and my skin looks so much more clear. Staff is excellent and super knowledgeable. Going back soon for another treatment."
- P.C. /
Facebook /
May 05, 2018
"Outstanding Staff and excellent quality of care. Renee is such an expert at YAG and always treats you in a warm and welcoming manner. Patient care comes first at this place and you feel welcomed & respected. Renee is always very patient with answering all the questions and concerns. I have been seeing Renee for 2 months now and can not write enough about her benevolent mannerism with a beautiful smile. Their front desk staff is there to assist you in every manner specially Belinda who will make scheduling process a breeze. She offered hot choclate to my daughter while waiting in the lobby on a cold February morning making us feel at home. I highly recommend this place to everyone who is looking for a warm and friendly place for facials and laser treatments."
- S.A. /
Google /
Feb 11, 2019
"The facility is top of the line super nice! The staff was extremely friendly and helpful! Sally did my procedure and made me feel super comfortable. She took the time to answer a million questions and was so professional and kind. Love Sally! Every machine and product they have is the very best! I highly highly recommend! If you are looking for laser hair removal they have the top laser on the market! I am so excited that I found Truderm for laser hair remover, products, facials and Dermotologist all in one!"
- M.J. /
Google /
Feb 20, 2019
"It's beautiful there! I went at the end of the year for a skin cancer check. I'll be going back soon to try out the facials. Everyone is so nice from the front desk to the PA that saw me."
- K.A. /
Facebook /
Mar 04, 2019
Previous
Next
A facial by the professionals at TruDerm is a good treatment for all skin types and ages because it is personalized to each patient's needs and goals. Often, facials are used to address early signs of aging (wrinkles, fine lines, dryness), improve damaged skin from the sun (spots, rough texture, uneven tone), deep cleanse for acne and clogged pores, brighten sallow and dull skin. Professional facials are customized to help teens and adults with conditions like widespread acne, rosacea, and sensitive skin. The results of a professional facial may be strengthened by combining another skin treatment like a chemical peel, microdermabrasion, or an injectable procedure.
After a consultation to determine your unique treatment plan based on your skin's condition and needs, you can lie back in a treatment room as your professional facial is performed. Each facial treatment will be customized; however, most facials will begin with a deep cleaning to clear away dirt, makeup, and oil. After the skin is clean, steam is often safely used to open the skin pores. A serum or mask may be massaged in to deeply nourish. Lastly, a moisturizer selected for your skin type will be smoothed on to protect your complexion from UV damage following the facial.
After your treatment, you may have mild irritation and redness — this should fade on its own. Most patients will have clear improvements in the look and touch of their complexion right after their facial. To maintain the benefits of your custom facial, ask one of our skilled team members for advice about developing a home skincare routine and how frequently you can get a facial at TruDerm.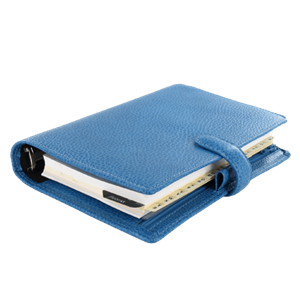 Put Your Best Face Forward
At TruDerm in Allen and Plano, TX, we understand the benefits of feeling and looking beautiful. Our providers have noticed that our patients who have frequent facials seem to have clearer and healthier skin. Each facial at TruDerm is personalized for your skin needs, so we can help you put your most beautiful face to the world. Contact our Allen and Plano, TX offices to make an appointment for a facial or any of our skin rejuvenating services.
Love TruDerm? Enjoy monthly membership perks on facials!
Learn More