If you are concerned about how your complexion appears because of fine lines, dark spots, or sun damage, TruDerm can perform a skin examination at our Allen and Plano, TX offices to determine if you will benefit from an IPL (intense pulsed light) treatment. A photofacial with IPL is a rejuvenating skin treatment for adult women and men with hyperpigmentation, rough skin texture, or other aging concerns on their neck and face. A photofacial is a noninvasive process; however, it can be highly effective and create impressive outcomes. IPL uses intense pulses of light energy that raise the temperature of the skin cells to start the natural healing process and increase the production of collagen. In time, you should begin to see a healthier complexion with an improved tone and fewer spots.
TruDerm in Allen and Plano, TX is proud to offer patients the most innovative IPL technology with the advanced GentleMax Pro IPL system. This is a dual wavelength laser platform that uses a special handpiece to target precise problem areas on the face and neck.
A photofacial reaches the deeper layers of your skin to correct several complexion problems (particularly brown lesions and sun spots) with minimal recovery time. The best candidates for IPL treatments at TruDerm will have issues with their complexion, such as rosacea, sun damage, brown spots (hyperpigmentation), rough texture, wrinkles, visible pores, redness, melasma, sun and age spots, or dilated capillaries. We will examine your complexion to determine if you will benefit from an IPL photofacial during your initial consultation.
IPL Reviews
"I met with Jenna Ruman, PA-C yesterday to get a second opinion for a bad reaction I was having to a IPL Photofacial and she was amazing!! I was very impressed with her knowledge as well as compassion for what she does. She even gave me some great products free of charge to help with the healing process from the procedure. I would definitely recommend!!! Thanks again!"
- R.S. /
Google /
Sep 25, 2018
"I've been seeing Renee for a few years now. She is so great, knowledgeable and super sweet and pleasant. It's always such a treat to see her. She's very professional and knows a lot about the skin and different lasers. I won't see anyone else, so whenever I am in town I make sure I get a treatment with Renee! I've had laser hair removal and multiple facial treatments (skin pen, sun spot laser treatment, microdermabrasion, etc.) and I'm always happy with everything she does."
- I.K. /
Google /
Nov 17, 2018
"Straight shooter, good bedside manner, offers multiple solutions."
- G.F. /
Google /
Feb 06, 2019
"Sally and the team are amazing and always so friendly. I have been to TruDerm for multiple services and all are top notch. I refer as many people as I can to sign up for their membership program."
- K.C. /
Google /
Sep 20, 2019
Previous
Next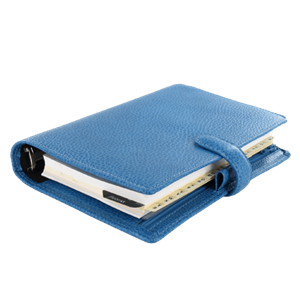 An IPL photofacial is completed at our Allen and Plano, TX offices in around 20 – 30 minutes in one of our treatment rooms if no other treatments are performed. To prepare for the treatment, your technician will wash and dry your skin before protecting your eyes with special shields. The IPL photofacial is performed with a handheld wand that will pass over the skin while emitting laser energy pulses. While some patients may have mild discomfort throughout the IPL photofacial, it's usually bearable and quick. Many patients say that when undergoing IPL it feels like a slight, mild pop of a rubber band against the skin. The level of discomfort depends on the patient's pain tolerance level as well as the degree of light being used during the process.
There is minimal recovery time required with an IPL photofacial, but you may leave our office with your complexion a little swollen and pink. This will subside naturally in several hours — it may be masked with cosmetics if you prefer. TruDerm suggests you apply a cream on the treated skin to minimize any irritation and promote healing. It may also help to use an over-the-counter anti-inflammatory medicine to reduce swelling. Over the next 2 – 5 days, the blemishes under the skin will rise to the surface skin layers and then start to flake away. It is important to protect your skin with sunscreen as often as possible after a photofacial and to not pick at the flaking skin. While you will have some improvements after your first treatment, your complexion will attain ideal results with multiple IPL photofacial sessions. Dr. Adler suggests most patients get 3 – 6 sessions done every four weeks at TruDerm.
You may not have thought much about your skin's health when you were young, but once damage such as wrinkles, sun spots, and other issues are becoming visible, you now may be interested in procedures that fix your skin. We encourage you to find out more about IPL photofacial treatments by contacting our Allen and Plano, TX offices and making an appointment for a skin assessment with Dr. Adler. With IPL photofacial treatments at TruDerm, we can reach the deeper layers of skin to help restore a radiant glow and a healthy complexion.
Related Post