About Laser Tattoo Removal
You may have a number of reasons why you no longer want your tattoo. Perhaps it resembles a difficult memory or maybe it's lost color or just doesn't represent who you are. Regardless of the reason, advancements in tattoo removal equipment have helped make it feasible to lighten and maybe even eliminate the unwanted tattoo completely. At TruDerm in Allen and Plano, TX, we offer tattoo removal using the PicoWay high-tech laser system. The laser device has proven to produce better results than traditional tattoo removal technologies and could necessitate fewer treatments. The TruDerm advantage is that we offer medical professionals on site that are able to offer anesthetic topically or by injection, allowing our patients to have a more comfortable experience.
Reviews
"Dr.Adler is an exceptional dermatologist. I have visited several doctors for my moderate adult acne and kept getting pushed to use Accutane, which I was uncomfortable with; it was refreshing when Dr.Adler offered safer and more long term solutions that fit my needs. I am grateful that he didn't try to hard sell anything and even recommended that I stay away from excessive products or treatments, but rather simplify my routine with a "less is more" approach. He always has a smile and great attitude during our visits. I would recommend him just based upon his bedside manner and the TruDerm environment alone, but his knowledge and expertise far exceeds the other Plano area dermatologists I have seen, so it is easy to tell everyone I know about him."
- L.F. /
Google /
May 31, 2019
"First I love Dr. Adler. I started going to him at the age of 24 (I am 50 and fabulous now) back in the day lol.. then he left the park cities location so for a couple years I did not see him and found out he was at TruDerm and made an appointment ASAP!My experience at this location was fabulous I did not have to wait long everyone who works there is nice and professional and they smile at you (I mean really smile at you) the facility is absolutely beautiful and clean and they have a selection of complementary drinks for the clients (calm down not cocktails lol) . I am glad I found Dr. Adler and I am glad he is at this location. I am happy."
- M.P. /
Google /
Dec 03, 2019
"Great doctor who took my concerns seriously and talked to me like I was a thoughtful adult. Refreshing."
- T.T. /
Google /
Nov 16, 2019
"Earlier today I posted a negative review (not typical of me - I am one who usually stays quiet when frustrated and speak up only when I get great service - look at my Yelp history, 97% 5 stars) after there was some confusion around my appointment. I wanted to update my review, however, because the office manager and my amazing nurse Sally made it right by getting me back in for my treatment and handling me so kindly through it. They were eager and kind to help figure out a solution for me and I am very appreciative of their efforts. Things happen, it's how they are handled that matters. Eden the PA was also so so sweet she did my numbing cream and I will be booking an appointment with her for some medical skin care needs. I got the sublative laser treatment and I can't wait to share before and after photos :) Excited for the results. Thank you all!"
- L.P. /
Yelp /
Nov 15, 2019
"My overall experience at this location (Legacy West) was amazing! The staff were very kind and patient. I've started using the products that were prescribed and I'm already seeing results! ❤️"
- N.R. /
Google /
Nov 09, 2019
Previous
Next
There's a number of considerations which could improve the success of your tattoo removal. The best candidates for laser tattoo removal:
Have a strong immune system. This improves the body's ability to break down and eliminate the ink properties.
Are healthy overall. Smoking and eating an unhealthy diet limit the body's immune system from working at max efficiency.
Have deep differences between the ink color and the skin color. The greater the contrast, the greater the result.
Have older tattoos. The older a tattoo is, the better it will respond to treatment.
As soon as it is determined that your skin is ideal for tattoo removal treatment, the tattoo will be prepared with a deep cleansing and an application of a topical anesthetic. The treatment will begin by passing the PicoWay applicator over the tattooed skin as it releases energy and pulsing laser light. PicoWay delivers short pulses of laser energy to break down pigment that is then released naturally by the body. It can be used an all skin types and for all colors of pigment, though black ink tattoos tend to respond the best to treatment. The time it takes to complete the procedure varies and depends on the type and size of the treatment area. In most cases, the tattoo will require 8 – 10 treatments. These factors will all be discussed at your consultation.
Following each session, a topical cream will be applied to the treatment area along with bandages to protect the area. You might experience redness, sensitivity, and itching. You could also feel like you have a sunburn and experience minor scabbing. It's important to adhere to aftercare instructions carefully to speed up the recovery process. We also advise to to stay out of the sun and lake water until the area has healed properly, Once the skin is ready, you can schedule your next treatment session. We recommend scheduling treatments more than 6 – 8 weeks apart.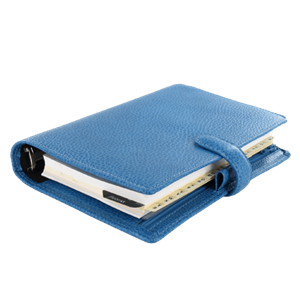 Body art is often gorgeous and exciting as a glimpse of our identity and self-image. However, when we have a tattoo we don't like any longer, the idea of its permanence on the body can be tough to cope with. At TruDerm, we understand and wish to provide an answer. We utilize a state-of-the-art tattoo removal technology that provides exciting results to women and men from all around. If you have a tattoo you want gone or if you want to know more about laser tattoo removal, we invite you to contact our office at your earliest convenience. We look forward to speaking with you.
Related Posts