About Vaginal Rejuvenation
With the effects of childbirth, menopause, and aging, the tissue and skin of the outer and inner vagina can lose elasticity, causing functional complications. Nonsurgical vaginal rejuvenation at TruDerm employs the use of a CO2 fractional laser to strengthen the inner vagina to address complications with stress incontinence, sexual dysfunction, and vaginal dryness. Nonsurgical vaginal rejuvenation works using pulses of laser energy to stimulate the body's natural collagen production. It's an exciting scalpel-free alternative to treat both medical and aesthetic conditions and help restore the body's natural appearance. At TruDerm we understand that these conditions can create insecurities and worry for women. We want our female patients to feel confident and assured that there is help for vaginal issues.
Currently, nonsurgical vaginal rejuvenation is only offered at our Plano facility. We invite you to learn more and arrange a private consultation for more information.
Reviews
"Dr.Adler is an exceptional dermatologist. I have visited several doctors for my moderate adult acne and kept getting pushed to use Accutane, which I was uncomfortable with; it was refreshing when Dr.Adler offered safer and more long term solutions that fit my needs. I am grateful that he didn't try to hard sell anything and even recommended that I stay away from excessive products or treatments, but rather simplify my routine with a "less is more" approach. He always has a smile and great attitude during our visits. I would recommend him just based upon his bedside manner and the TruDerm environment alone, but his knowledge and expertise far exceeds the other Plano area dermatologists I have seen, so it is easy to tell everyone I know about him."
- L.F. /
Google /
May 31, 2019
"First I love Dr. Adler. I started going to him at the age of 24 (I am 50 and fabulous now) back in the day lol.. then he left the park cities location so for a couple years I did not see him and found out he was at TruDerm and made an appointment ASAP!My experience at this location was fabulous I did not have to wait long everyone who works there is nice and professional and they smile at you (I mean really smile at you) the facility is absolutely beautiful and clean and they have a selection of complementary drinks for the clients (calm down not cocktails lol) . I am glad I found Dr. Adler and I am glad he is at this location. I am happy."
- M.P. /
Google /
Dec 03, 2019
"Great doctor who took my concerns seriously and talked to me like I was a thoughtful adult. Refreshing."
- T.T. /
Google /
Nov 16, 2019
"Earlier today I posted a negative review (not typical of me - I am one who usually stays quiet when frustrated and speak up only when I get great service - look at my Yelp history, 97% 5 stars) after there was some confusion around my appointment. I wanted to update my review, however, because the office manager and my amazing nurse Sally made it right by getting me back in for my treatment and handling me so kindly through it. They were eager and kind to help figure out a solution for me and I am very appreciative of their efforts. Things happen, it's how they are handled that matters. Eden the PA was also so so sweet she did my numbing cream and I will be booking an appointment with her for some medical skin care needs. I got the sublative laser treatment and I can't wait to share before and after photos :) Excited for the results. Thank you all!"
- L.P. /
Yelp /
Nov 15, 2019
"My overall experience at this location (Legacy West) was amazing! The staff were very kind and patient. I've started using the products that were prescribed and I'm already seeing results! ❤️"
- N.R. /
Google /
Nov 09, 2019
Previous
Next
You might be a good candidate for this procedure if you are suffering from some vaginal difficulties or aesthetic concerns, including mild to moderate vaginal laxity, but do not want to undergo surgery. Nonsurgical vaginal rejuvenation tightens your vaginal canal, addresses urinary incontinence, allows for increased production of natural vaginal moisture and lubrication, minimizes sex-related pain, and amplifies sexual pleasure. It also reveals marked results without a long recovery. Most patients return to their daily activities with minor modifications immediately following treatment.
Laser vaginal rejuvenation can be completed in our Plano TruDerm office in about 30 minutes. No anesthesia is necessary for the treatment, however, we do numb the vaginal area with numbing cream to treat the outer area so that our patients are comfortable during the laser process. At the time of the procedure, the CO2RE Intima laser is placed firmly in the vaginal canal and the tip is placed on the outer tissue. The laser beams pulse repeatedly in these areas until for the necessary time it takes to achieve the right results. Our trained and skilled team understands how delicate the area is and the time allocated for treatment will be determined based on the physical symptoms and condition being treated. CO2RE emits radiofrequency waves, which energizes the tissues and vaginal skin to promote the production of collagen, which strengthens the area. A thermometer is built into the laser system so that the temperature can be monitored and manipulated as necessary to prevent discomfort or injury.
There is typically no extensive recovery period or downtime associated with this procedure. Patients can return to their daily activities following the treatment, however, we will consult with you regarding certain protocols to take to ensure the best recovery and outcome. The most important aspect in the recovery process is that there should be nothing placed within the vaginal canal for 7 - 10 days after treatment. This includes sustaining from sexual intercourse, using tampons, etc. We typically recommend 3 treatments spaced about 4 weeks apart. A once a year treatment after that is recommended to maintain the results. The majority of our patients begin to see and feel results from this treatment after the first session and we are pleased that they feel relief and excitement from this outstanding technology.
It is important to find a trained, experienced, and skilled practitioner to perform this treatment. In recent months, laser vaginal rejuvenation has gained significant popularity and can be found in many medical offices. However, just as with any other laser or aesthetic treatment, especially one that focuses on a very delicate area, such as the vaginal region, experience matters. During your thorough consultation, we will educate you on the CO2RE Intima laser, answer any questions or concerns you have, as well as give a very in-depth explanation of this treatment. We firmly believe that being informed is key and your safety is at the forefront during each treatment session.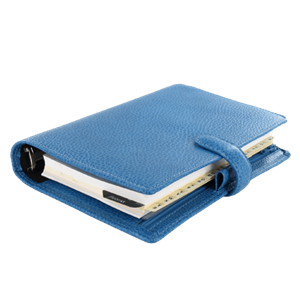 Nonsurgical vaginal rejuvenation is a promising option if you wish to combat some of the effects of childbirth, aging, weight loss, and menopause. It will not only correct internal issues you may be suffering from within the vaginal canal but can also rejuvenate the appearance of your vagina. At TruDerm in Plano, TX, our seasoned professionals have treated many women who leave our facility feeling renewed and confident. For more information about laser vaginal rejuvenation, please contact our practice today to schedule your private consultation.