What is Laser Vein Therapy?
TruDerm is pleased to offer laser vein therapy treatments to men and women with spider veins on various areas of their face. Our treatment team has extensive experience in performing this procedure and understands that each patient case is unique. Prior to any treatment, your provider will conduct a thorough consult to learn more about your skin and your cosmetic goals. At TruDerm we utilize the Vbeam laser by Syneron Candela and PicoWay laser technology for laser vein therapy treatments. Both the PicoWay and Vbeam laser technology use a focused wavelength that specifically targets red blood cells without damaging the surface of the skin. If you are interested in significantly diminishing the appearance of your spider veins, call our Allen and Plano, TX offices today to learn more.
Patients who are good candidates for laser vein therapy have visible spider veins on their face. Typically, facial veins are designated to the mid-section of the face including the cheeks and nose. Patients should be in overall good health before the procedure and should tell their provider if they have a history of blood clots or may be pregnant.
Laser vein therapy is an effective treatment and provides outstanding outcomes for patients who have:
Facial veins
Spider veins in the legs or upper thigh area
Leg veins
Varicose veins
Vascular lesions
The type of vein you wish to be treated and the condition of them will help determine which modality our skilled practitioners will use. Some patients made need several treatments depending on the number of veins, size, location, and desired outcome.
Reviews
"Dr.Adler is an exceptional dermatologist. I have visited several doctors for my moderate adult acne and kept getting pushed to use Accutane, which I was uncomfortable with; it was refreshing when Dr.Adler offered safer and more long term solutions that fit my needs. I am grateful that he didn't try to hard sell anything and even recommended that I stay away from excessive products or treatments, but rather simplify my routine with a "less is more" approach. He always has a smile and great attitude during our visits. I would recommend him just based upon his bedside manner and the TruDerm environment alone, but his knowledge and expertise far exceeds the other Plano area dermatologists I have seen, so it is easy to tell everyone I know about him."
- L.F. /
Google /
May 31, 2019
"First I love Dr. Adler. I started going to him at the age of 24 (I am 50 and fabulous now) back in the day lol.. then he left the park cities location so for a couple years I did not see him and found out he was at TruDerm and made an appointment ASAP!My experience at this location was fabulous I did not have to wait long everyone who works there is nice and professional and they smile at you (I mean really smile at you) the facility is absolutely beautiful and clean and they have a selection of complementary drinks for the clients (calm down not cocktails lol) . I am glad I found Dr. Adler and I am glad he is at this location. I am happy."
- M.P. /
Google /
Dec 03, 2019
"Great doctor who took my concerns seriously and talked to me like I was a thoughtful adult. Refreshing."
- T.T. /
Google /
Nov 16, 2019
"Earlier today I posted a negative review (not typical of me - I am one who usually stays quiet when frustrated and speak up only when I get great service - look at my Yelp history, 97% 5 stars) after there was some confusion around my appointment. I wanted to update my review, however, because the office manager and my amazing nurse Sally made it right by getting me back in for my treatment and handling me so kindly through it. They were eager and kind to help figure out a solution for me and I am very appreciative of their efforts. Things happen, it's how they are handled that matters. Eden the PA was also so so sweet she did my numbing cream and I will be booking an appointment with her for some medical skin care needs. I got the sublative laser treatment and I can't wait to share before and after photos :) Excited for the results. Thank you all!"
- L.P. /
Yelp /
Nov 15, 2019
"My overall experience at this location (Legacy West) was amazing! The staff were very kind and patient. I've started using the products that were prescribed and I'm already seeing results! ❤️"
- N.R. /
Google /
Nov 09, 2019
Previous
Next
Before the treatment begins, one of our skin care technicians will cover the patient's eyes with protective eyewear. Once the patient is ready, the provider will pass the laser handpiece over the areas of the face that have visible blood vessels. The Vbeam system applies multiple wavelengths of light that are absorbed by the blood vessel, which destroy the spider vein for a smoother appearance to the skin, while PicoWay utilizes a photoacoustic effect.
Laser vein treatment may cause some temporary redness, bruising, and blistering to the treated skin but this should disappear in 2 – 8 weeks. Patients are advised to rest and avoid strenuous activity after their treatment, and patients should cover the treated areas as often as possible to protect it from any sun exposure. For best results, we recommend multiple treatments over the course of several months.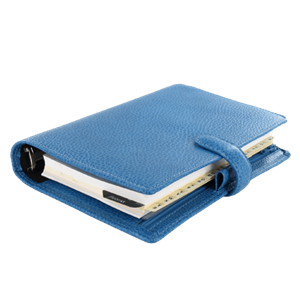 Thanks to advanced technology, our patients no longer have to cover up unattractive spider veins. Schedule a private consultation with one of our providers today so we can help you decide the best treatment option for your spider veins. We look forward to hearing from you.