Stretch marks are common among both men and women. Resembling white and light pink, slightly raised lines that can appear on many areas of the body, approximately 80% of people will develop stretch marks in their lifetime. Stretch marks can form due to weight loss and weight gain (fluctuations), pregnancy, aging, and genetics play a factor for some. At TruDerm in Allen and Plano, TX, stretch marks can be safely and effectively treated with sublative E2 laser therapy. Using radiofrequency technology, this advanced laser system reduces the appearance of light and dark stretch marks and creates a softer skin appearance without affecting nearby skin or tissue.
Reviews
"Dr.Adler is an exceptional dermatologist. I have visited several doctors for my moderate adult acne and kept getting pushed to use Accutane, which I was uncomfortable with; it was refreshing when Dr.Adler offered safer and more long term solutions that fit my needs. I am grateful that he didn't try to hard sell anything and even recommended that I stay away from excessive products or treatments, but rather simplify my routine with a "less is more" approach. He always has a smile and great attitude during our visits. I would recommend him just based upon his bedside manner and the TruDerm environment alone, but his knowledge and expertise far exceeds the other Plano area dermatologists I have seen, so it is easy to tell everyone I know about him."
- L.F. /
Google /
May 31, 2019
"My overall experience at this location (Legacy West) was amazing! The staff were very kind and patient. I've started using the products that were prescribed and I'm already seeing results! ❤️"
- N.N. /
Google /
Nov 07, 2019
"I had a smallish cyst removed by Dr. Adler and couldn't be happier with the results. Having watched tons of Dr. Pimple Popper (lol) I was concerned with not fully removing the cyst and it coming back. Dr. Adler happily told me he was able to remove it all and applied the smallest fine-lined suture-line that healed completely flat and not noticeable to someone who wouldn't know what they were looking at. Super happy with the results  since the area was such a sensitive spot for me. Plus Dr. Adler has terrific bedside manner and took great care in numbing me completely. I've also gone many times for laser hair removal. Everyone always has such a great attitude in there and treat you with respect and kindness. Highly recommend!"
- A.O. /
Yelp /
Nov 05, 2019
"Dr Adler was professional, efficient, caring and informative. Excellent!"
- A.H. /
Google /
Oct 26, 2019
"Great experience and wonderful staff. Highly recommend!!!"
- J.W. /
Google /
Oct 02, 2019
Previous
Next
Radiofrequency laser treatments use short pulses of light to target and treat the skin's support structure. This process occurs because the laser beams heat the deep layers of the skin just enough to stimulate collagen without damaging the top layer or epidermis. The result is a tighter, firmer, smoother skin surface. Since the process is nonablative, there is generally little to no downtime with each treatment. The number of sessions needed to attain the right results will depend on the location of the stretch marks, how many there are, their color, and thickness. Each treatment session takes about 30 minutes - 2 hours to complete.
After laser treatment, patients are able to resume regular activities but should avoid strenuous activity for a couple of days so you can heal. There will be some temporary redness, swelling, and numbness on the treated areas, but these effects should subside within a few hours. Some patients will be able to see dramatic improvements almost immediately. Depending on the type of stretch marks and how many are being treated, the best results will require multiple treatment sessions (usually 3 - 5). In addition, it may take several months to see the final results as the skin repairs and rebuilds itself.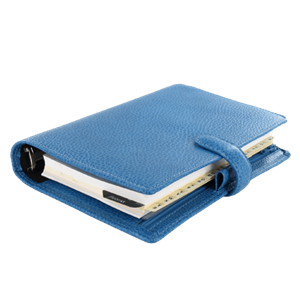 Plan Your Procedure
Average Procedure Time

30 Minutes - 2 Hours
Contact Us
We invite you to call TruDerm in Allen and Plano, TX to learn more about our stretch mark treatments using laser therapy. At TruDerm, our goal is for our patients to look and feel comfortable in their own skin. This is why we offer the latest, ground-breaking technologies and services. We look forward to meeting you.