There are countless men and women who experience some form of alopecia, or hair loss. This condition can be mild or severe and can cause emotional issues, such as insecurity or worry. Our dermatology office is pleased to offer a variety of treatments for hair loss and hair thinning at TruDerm in Allen and Plano, TX. We understand how frustrating this condition can be and want to help you stop additional hair thinning and restore fullness where it is possible. At TruDerm, we offer PRP therapy (platelet-rich plasma) for the hair, as well as PRFM — a combined blend of PRP and calcium chloride (known as platelet-rich fibrin matrix), which creates a stronger, more robust treatment for candidates with advanced hair thinning. Call our front desk today to schedule a private consultation. Our staff will be happy to sit down with you to discuss all your treatment options.
Reviews
"Dr.Adler is an exceptional dermatologist. I have visited several doctors for my moderate adult acne and kept getting pushed to use Accutane, which I was uncomfortable with; it was refreshing when Dr.Adler offered safer and more long term solutions that fit my needs. I am grateful that he didn't try to hard sell anything and even recommended that I stay away from excessive products or treatments, but rather simplify my routine with a "less is more" approach. He always has a smile and great attitude during our visits. I would recommend him just based upon his bedside manner and the TruDerm environment alone, but his knowledge and expertise far exceeds the other Plano area dermatologists I have seen, so it is easy to tell everyone I know about him."
- L.F. /
Google /
May 31, 2019
"I absolutely love Jenna! I decided to try a new derm for a second opinion and ending up having such a great experience with Jenna I switched over to TruDerm. She goes above and beyond to find thorough solutions for all of my concerns and/or problems. She genuinely cares and never rushes the appointments or throws a script at you."
- K.M. /
Google /
Feb 26, 2019
"Wonderful place!! Everyone was very friendly and helpful!! Loved all the treatment options!!"
- M.D. /
Facebook /
Mar 08, 2019
"It's beautiful there! I went at the end of the year for a skin cancer check. I'll be going back soon to try out the facials. Everyone is so nice from the front desk to the PA that saw me."
- K.A. /
Facebook /
Mar 04, 2019
"Jenna is amazing! This is by far the best experience I've had at a dermatologist. She answered all of my questions and did not make me feel rushed. Even though I gave her plenty of opportunities, she did not push products on me, but gave cost-effective suggestions that fit my needs and my budget. Cannot recommend TruDerm and Jenna more!"
- M.A. /
Google /
Mar 01, 2019
Previous
Next
Alopecia treatment is best for patients with visibly thinning hair or patients in the early stages of hair loss. These treatments can stimulate dormant hair follicles and hair growth, but they cannot create new hair follicles. Typically, patients are between the ages of 30 – 55 years, but signs of alopecia can occur in patients in their 20s as well.
The first step is an examination of the balding area. Next, your practitioner will most likely perform a skin biopsy to confirm whether the patient has alopecia or not. During this procedure, a very small amount of skin is taken from the target area and studied under a microscope. The team member may also take a small blood sample to determine your diagnosis as well. Once the results are concluded, we will discuss all the treatment options that are available and which option may be best for your condition.
There are a variety of treatment options available for treating alopecia. Your treatment plan will be dependent on the severity of your condition and the location of hair loss. Treatment may include injectable or oral medications that help stimulate hair growth or topical gels and creams. Typically, treatment includes a combination of these options.
Our dermatology office is proud to offer one of the latest advancements in hair thinning treatment through PRP therapy and PRFM for patients with hair loss that has progressed. This intense form of PRP, when injected, lasts longer and helps assist in stopping hair loss.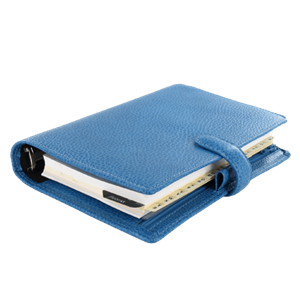 TruDerm is excited to offer a variety of treatment options for those who are experiencing mild to severe cases of hair loss. Don't wait until your hair is falling out to consider hair restoration treatments. Call our practice today to schedule a private consultation to learn more.