Cold sores are fluid-filled blisters that develop on the lips or inside the mouth. These skin sores are sometimes referred to as fever blisters, oral herpes, mouth herpes, or herpes simplex labialis. They can either appear alone or in small clusters and are often very irritating. They are especially uncomfortable when they are inside the mouth because they make chewing or eating painful. Cold sores are caused by the herpes simplex virus (HSV). There are two types of HSV: HSV-1, which causes cold sores and HSV-2, which causes genital herpes. Herpes simplex virus is highly contagious and can be easily transmitted from one person to the other through physical contact. Call TruDerm in Allen and Plano, TX to make an appointment with one of our providers if you have one or more cold sores.
Reviews
"Dr.Adler is an exceptional dermatologist. I have visited several doctors for my moderate adult acne and kept getting pushed to use Accutane, which I was uncomfortable with; it was refreshing when Dr.Adler offered safer and more long term solutions that fit my needs. I am grateful that he didn't try to hard sell anything and even recommended that I stay away from excessive products or treatments, but rather simplify my routine with a "less is more" approach. He always has a smile and great attitude during our visits. I would recommend him just based upon his bedside manner and the TruDerm environment alone, but his knowledge and expertise far exceeds the other Plano area dermatologists I have seen, so it is easy to tell everyone I know about him."
- L.F. /
Google /
May 31, 2019
"My overall experience at this location (Legacy West) was amazing! The staff were very kind and patient. I've started using the products that were prescribed and I'm already seeing results! ❤️"
- N.N. /
Google /
Nov 07, 2019
"I had a smallish cyst removed by Dr. Adler and couldn't be happier with the results. Having watched tons of Dr. Pimple Popper (lol) I was concerned with not fully removing the cyst and it coming back. Dr. Adler happily told me he was able to remove it all and applied the smallest fine-lined suture-line that healed completely flat and not noticeable to someone who wouldn't know what they were looking at. Super happy with the results  since the area was such a sensitive spot for me. Plus Dr. Adler has terrific bedside manner and took great care in numbing me completely. I've also gone many times for laser hair removal. Everyone always has such a great attitude in there and treat you with respect and kindness. Highly recommend!"
- A.O. /
Yelp /
Nov 05, 2019
"Dr Adler was professional, efficient, caring and informative. Excellent!"
- A.H. /
Google /
Oct 26, 2019
"Great experience and wonderful staff. Highly recommend!!!"
- J.W. /
Google /
Oct 02, 2019
Previous
Next
Some individuals who have the herpes simplex virus may never get a cold sore or fever blister. However, the virus that causes the cold sores cannot be cured so once an individual is infected with the virus, it typically stays in the body long term. While some may never show symptoms, others will have cold sores or blisters appear unexpectedly or without much warning. Those who have been infected should adhere to the following protocol to help prevent ongoing or unexpected breakouts:
Avoid areas/events that trigger cold sores — the two most common are fatigue and UV light
Always use lip balm with SPF to keep your lips moist and protected
Wear sunscreen as too much sun exposure can cause blisters to flare up
Do not share items that could spread the virus, such as lipstick, razors, straws, toothbrushes, etc.
Wash your hands often
Discuss how often you have breakouts so that you can be assessed for oral medication to prevent future outbreaks
Those diagnosed with HSV-1 should communicate to their partners that they carry this virus so that their partner can be made aware. Kissing and saliva exchange is one of the most common ways to transmit this condition. Our skin care professionals will educate you on both types of herpes simplex virus and treat you appropriately.
Cold sores usually go away on their own within a few days. However, if they are visible on the lip or near the mouth, this can be embarrassing, and also painful. Our dermatology office can assist to speed up the healing process by prescribing antibiotics, skin creams, and ointments, but often it just takes time. There are numerous over-the-counter ointments that have proven to be effective as well. If you get cold sores often, we will discuss treatment options based on outbreak frequency and severity.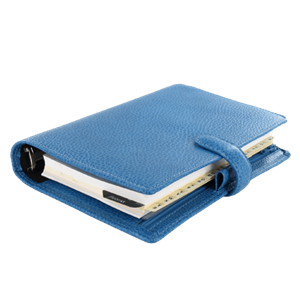 Schedule Your Consult Today!
Getting a cold sore is never fun, and at TruDerm in Allen and Plano, TX we understand you want it controlled fast and effectively. We will work with you to diagnose the condition and then create a treatment plan so that future outbreaks are kept to a minimum. Call our office to learn more and schedule your appointment with one of our providers.