What is Keratosis Pilaris?
Keratosis pilaris is a dermal rash that creates tiny red bumps around the hair follicles on the upper arms, thighs, cheeks, and buttocks. These bumps generally don't itch or cause any type of discomfort and often resemble the look of goosebumps or pimples. It is very common in young adults and children but it can occur in patients of all ages. If you think you might have keratosis pilaris, call TruDerm in Allen and Plano, TX today to schedule an appointment with a member of our team. There are a variety of treatment options that can improve the appearance of your skin.
What Causes Keratosis Pilaris
The cause of keratosis pilaris is due to the buildup of fibrous proteins, called keratin, which protects the skin from infection. Keratin is produced near the hair shaft just under the skin. The bumps formulated on the skin are irritated hair follicles. This irritation of the swollen hair glands results in a production of small numerous bumps on the surface of the skin. Keratosis pilaris is not contagious and is thought to be an inherited skin condition. It is commonly seen among those who also suffer from eczema, dry skin, hay fever, or asthma.
Reviews
"Dr.Adler is an exceptional dermatologist. I have visited several doctors for my moderate adult acne and kept getting pushed to use Accutane, which I was uncomfortable with; it was refreshing when Dr.Adler offered safer and more long term solutions that fit my needs. I am grateful that he didn't try to hard sell anything and even recommended that I stay away from excessive products or treatments, but rather simplify my routine with a "less is more" approach. He always has a smile and great attitude during our visits. I would recommend him just based upon his bedside manner and the TruDerm environment alone, but his knowledge and expertise far exceeds the other Plano area dermatologists I have seen, so it is easy to tell everyone I know about him."
- L.F. /
Google /
May 31, 2019
"My overall experience at this location (Legacy West) was amazing! The staff were very kind and patient. I've started using the products that were prescribed and I'm already seeing results! ❤️"
- N.N. /
Google /
Nov 07, 2019
"I had a smallish cyst removed by Dr. Adler and couldn't be happier with the results. Having watched tons of Dr. Pimple Popper (lol) I was concerned with not fully removing the cyst and it coming back. Dr. Adler happily told me he was able to remove it all and applied the smallest fine-lined suture-line that healed completely flat and not noticeable to someone who wouldn't know what they were looking at. Super happy with the results  since the area was such a sensitive spot for me. Plus Dr. Adler has terrific bedside manner and took great care in numbing me completely. I've also gone many times for laser hair removal. Everyone always has such a great attitude in there and treat you with respect and kindness. Highly recommend!"
- A.O. /
Yelp /
Nov 05, 2019
"Dr Adler was professional, efficient, caring and informative. Excellent!"
- A.H. /
Google /
Oct 26, 2019
"Great experience and wonderful staff. Highly recommend!!!"
- J.W. /
Google /
Oct 02, 2019
Previous
Next
How to Treat Keratosis Pilaris
Occasionally, our providers will prescribe a 7 – 10 day course of a medium potency, emollient-based topical steroid cream to be applied once or twice a day for the red bumps in the area. Once the inflammation has ceased, rough bumps may be treated with a routine of a preparation of either 2-3% salicylic acid or 20-40% urea cream. Intermittent dosing of topical retinoids (e.g., weekly or biweekly) seems to be quite effective and well tolerated, but usually the response is only partial. After initial clearing with stronger medications, patients may then be placed on a milder maintenance program. There are several practical home remedies that can assist in improving keratosis pilaris. Such practices include daily moisturizing of the affected area or gentle exfoliation.
Although there's no cure for keratosis pilaris, we can perform a screening by looking at the skin in order to determine whether a patient has this specific condition so that the proper treatment can be recommended. There are a variety of over-the-counter creams available for treatment, as well as medicated lotions that can provide a stronger result. For patients with severe cases of keratosis pilaris, one of our providers can prescribe stronger medications to help improve the symptoms. Creams and lotions recommended may include the following ingredients: urea, salicylic acid, glycolic acid, and lactic acid. Our dermatology office also offers laser treatments that can help reduce areas due to the coiled hairs that are trapped in the skin where the condition is more severe and visible. These in-office treatments can help improve the skin and create a softer, healthier skin appearance.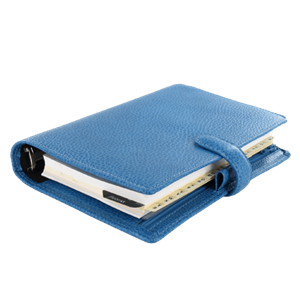 Schedule a Consult Today!
Even though keratosis pilaris is not painful, the appearance of it on the skin can be embarrassing. Don't allow this condition to control your self-confidence, there are many treatments available to help improve and lessen its appearance. Our exceptionally skilled staff can help diagnosis keratosis pilaris and lead you on the road to smoother skin.