Rosacea is a chronic skin condition that has recurrent inflammatory episodes and is most common in those who have fair skin and who are over the age of 30. Signs of rosacea include red or pink skin, small dilated or enlarged blood vessels, irritated eyes, and red zit-like bumps that sometimes contain pus. These symptoms usually occur on the central portion of the face, especially the nose and cheeks. It is often mistaken for acne, sunburn, or blushing. At TruDerm, we understand that rosacea can be very bothersome and embarrassing, which is why we offer professional treatment options that can help. Call our practice in Allen and Plano, TX to schedule an appointment with a member of our team.
Reviews
"Dr.Adler is an exceptional dermatologist. I have visited several doctors for my moderate adult acne and kept getting pushed to use Accutane, which I was uncomfortable with; it was refreshing when Dr.Adler offered safer and more long term solutions that fit my needs. I am grateful that he didn't try to hard sell anything and even recommended that I stay away from excessive products or treatments, but rather simplify my routine with a "less is more" approach. He always has a smile and great attitude during our visits. I would recommend him just based upon his bedside manner and the TruDerm environment alone, but his knowledge and expertise far exceeds the other Plano area dermatologists I have seen, so it is easy to tell everyone I know about him."
- L.F. /
Google /
May 31, 2019
"First I love Dr. Adler. I started going to him at the age of 24 (I am 50 and fabulous now) back in the day lol.. then he left the park cities location so for a couple years I did not see him and found out he was at TruDerm and made an appointment ASAP!My experience at this location was fabulous I did not have to wait long everyone who works there is nice and professional and they smile at you (I mean really smile at you) the facility is absolutely beautiful and clean and they have a selection of complementary drinks for the clients (calm down not cocktails lol) . I am glad I found Dr. Adler and I am glad he is at this location. I am happy."
- M.P. /
Google /
Dec 03, 2019
"Great doctor who took my concerns seriously and talked to me like I was a thoughtful adult. Refreshing."
- T.T. /
Google /
Nov 16, 2019
"Earlier today I posted a negative review (not typical of me - I am one who usually stays quiet when frustrated and speak up only when I get great service - look at my Yelp history, 97% 5 stars) after there was some confusion around my appointment. I wanted to update my review, however, because the office manager and my amazing nurse Sally made it right by getting me back in for my treatment and handling me so kindly through it. They were eager and kind to help figure out a solution for me and I am very appreciative of their efforts. Things happen, it's how they are handled that matters. Eden the PA was also so so sweet she did my numbing cream and I will be booking an appointment with her for some medical skin care needs. I got the sublative laser treatment and I can't wait to share before and after photos :) Excited for the results. Thank you all!"
- L.P. /
Yelp /
Nov 15, 2019
"My overall experience at this location (Legacy West) was amazing! The staff were very kind and patient. I've started using the products that were prescribed and I'm already seeing results! ❤️"
- N.R. /
Google /
Nov 09, 2019
Previous
Next
Since there are several types of rosacea, symptoms will vary. The most common signs of rosacea include red or pink facial skin, visible small blood vessels that look like tiny red lines, red bumps that resemble acne, swollen nose, irritated eyes, and swelling of facial tissue. The affected area can sometimes feel hot and tender to the touch. Episodes can last for weeks or months at a time and if left untreated, can worsen. There is no cure for rosacea but it is very manageable with treatment or medication. It is not contagious.
The exact cause of rosacea is unknown but it is believed to be caused by a combination of hereditary and environmental factors. Those who have fair skin and are of English, Irish, or Scottish decent are often the most dominant demographic of rosacea patients. Those with rosacea tend to have the inability to reduce facial inflammation that has been caused by sunburn, illness, or stress. Common triggers for rosacea include drinking alcohol, eating hot or spicy foods, smoking, severe changes in weather, and anxiety. Patients often experience flare-ups around big events that can cause emotional upsets like the holidays or physical changes like menopause and andropause.
There are several forms of rosacea including:
Papulopustular rosacea
Erythematotelangiectatic rosacea
Ocular rosacea
Phymatous rosacea
Treatment will vary as it is dependent upon the severity and extent of rosacea symptoms. Mild to moderate cases are often treated with antibacterial soaps, gels, and topical creams. More severe cases may be treated with antibiotic pills or topicals, isotretinoin (acne medication), light therapy, and chemical peels. Certain laser procedures may also be used to reduce the appearance of blood vessels along the nose and cheeks. Oral medication is often the most effective form of treatment but may cause other side effects. Typically, treatment will include a combination of different methods that will work together to significantly improve and manage rosacea symptoms.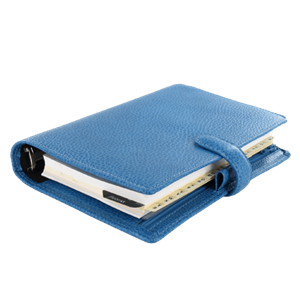 Control Your Rosacea Today!
Even though rosacea isn't curable, it is very manageable with professional treatment. If you have been suffering from rosacea for years or just started noticing symptoms, call our Allen and Plano, TX office today. Our providers, will take their time to carefully exam your skin to create a treatment plan that can help bring positive results.
Related Post