Many patients visit our providers every year to have various skin lesions removed. These blemishes include warts, skin tags, moles, cysts, and benign tissue growths. They can occur almost anywhere on the body as a single blemish or in clusters. The most common form of removal is surgical excision. During this process, your provider will also check for any signs of skin cancer. Call TruDerm in Allen and Plano, TX today to learn more about lesion removal and how it can benefit you.
Reviews
"Dr.Adler is an exceptional dermatologist. I have visited several doctors for my moderate adult acne and kept getting pushed to use Accutane, which I was uncomfortable with; it was refreshing when Dr.Adler offered safer and more long term solutions that fit my needs. I am grateful that he didn't try to hard sell anything and even recommended that I stay away from excessive products or treatments, but rather simplify my routine with a "less is more" approach. He always has a smile and great attitude during our visits. I would recommend him just based upon his bedside manner and the TruDerm environment alone, but his knowledge and expertise far exceeds the other Plano area dermatologists I have seen, so it is easy to tell everyone I know about him."
- L.F. /
Google /
May 31, 2019
"My overall experience at this location (Legacy West) was amazing! The staff were very kind and patient. I've started using the products that were prescribed and I'm already seeing results! ❤️"
- N.N. /
Google /
Nov 07, 2019
"I had a smallish cyst removed by Dr. Adler and couldn't be happier with the results. Having watched tons of Dr. Pimple Popper (lol) I was concerned with not fully removing the cyst and it coming back. Dr. Adler happily told me he was able to remove it all and applied the smallest fine-lined suture-line that healed completely flat and not noticeable to someone who wouldn't know what they were looking at. Super happy with the results  since the area was such a sensitive spot for me. Plus Dr. Adler has terrific bedside manner and took great care in numbing me completely. I've also gone many times for laser hair removal. Everyone always has such a great attitude in there and treat you with respect and kindness. Highly recommend!"
- A.O. /
Yelp /
Nov 05, 2019
"Dr Adler was professional, efficient, caring and informative. Excellent!"
- A.H. /
Google /
Oct 26, 2019
"Great experience and wonderful staff. Highly recommend!!!"
- J.W. /
Google /
Oct 02, 2019
Previous
Next
Our dermatology practice strives to determine the best way to diagnose and assess skin lesions in order to give patients the best testing and outcome possible. Not all lesions require removal. Some common lesions that our office removes include:
Moles for cosmetic purposes
Dysplastic moles
Melanoma
Basal cell carcinoma
Squamous cell carcinoma
Cysts
Age spots
Sun spots
Birthmarks
Warts
Large acne pustules
Lichen sclerosus
Actinic keratosis
Each patient case is unique and will require a full assessment before lesion removal is determined. We will discussion the type of lesion you have, thickness, the health of the lesion and surrounding skin, and discuss the aesthetic outcomes to anticipate as well.
How to Treat Skin Lesions
Depending on the type of lesion being removed, and the outlook Dr. Adler foresees, there are several options to consider for removal. A surgical excision biopsy may occur, which is when the lesion is cut out, along with some tissue and skin under and around it. This is often used for moles, cysts, or other forms of lesions that may be precancerous or show signs of cancer. Sutures (stitches) will be needed in most cases, and a healing ointment is applied with the surface of the skin healing within a week or two. Surface layer lesions may also be removed with a surgical blade that gently shaves away the mark.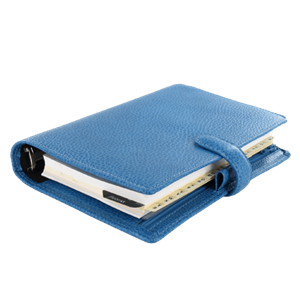 Almost every adult has a skin lesion, and many children do as well. Most lesions do not need treatment unless they begin to bleed, itch, become inflamed, irritated, or are believed to be cancerous. Our team will provide a full assessment and will determine if lesion removal is the appropriate answer. Please call our dermatology office to learn more and to schedule your consultation and skin check today.